Every year we look forward to Travel Week.  Once again, they had a phenomenal turnout. We at Big Five were so honored to be chose for the 2016 Virtuoso Sustainable Tourism Leadership Award. We are proud to be the only two time recipient of this award, having previously won it in 2014.
We understand with all the activities and whirlwind of appointments, it may be hard to keep up with all the exciting information presented at Travel Week. We created this page to be an information resource for your convenience, and to provide you with links to some of the topics we explored.
Your Travel DNA
A new innovative approach to trip planning puts the traveler's interests first. Instead of trying to fit the client into the destination, discover the traveler's passions and interests in more detail and find the destinations that match those interests.  Visit yourtraveldna.com and try it out.  It's fun and a great tool for you to use with your clients to further the conversation.
Our goal is always to provide you with exciting, cutting-edge, and out-of-the-box ideas and journeys for you to offer your clients.  This year, our theme for Travel Week was an often underappreciated art form – graffiti. The fact is that graffiti dates back millennia and can be found around the globe – from South Africa to Guatemala.
President's Picks
With President's Picks,  we challenged our ever-on-the-road president to share some adventures that he is personally passionate about. We asked him to look far afield to discover locations and activities that will charm, delight and surprise you. Let his personal picks inspire you to create your own personal  let us help you plan yours.
Families
You may already be familiar with our Precious Journeys® family-focused adventures that introduce younger children to new places, people and experiences such as a hands-on peanut butter workshop in Guatemala presented by peanut farmers in their homes.
We are pleased to introduce you our newest collection in this group – Precious Journeys® College Edition, which focuses on the next steps for our future leaders as they begin to discover their own identities. These adventures allow young adults to continue to explore while still with their families, and, at the same time, begin to use the knowledge and skills they have gained up to this point. They offer young adults opportunities to investigate more complex interests such as graffiti in Buenos Aires, Colombia and elsewhere; or on a multi-day trek walk to connect with Australia's amazing wilderness; or a climb up 750 steps of Sri Lanka's 12th-century Sigiriya Rock Fortress.
Navigator Edition® Edition III  – Big Five's "brochure" helps you build your luxe client base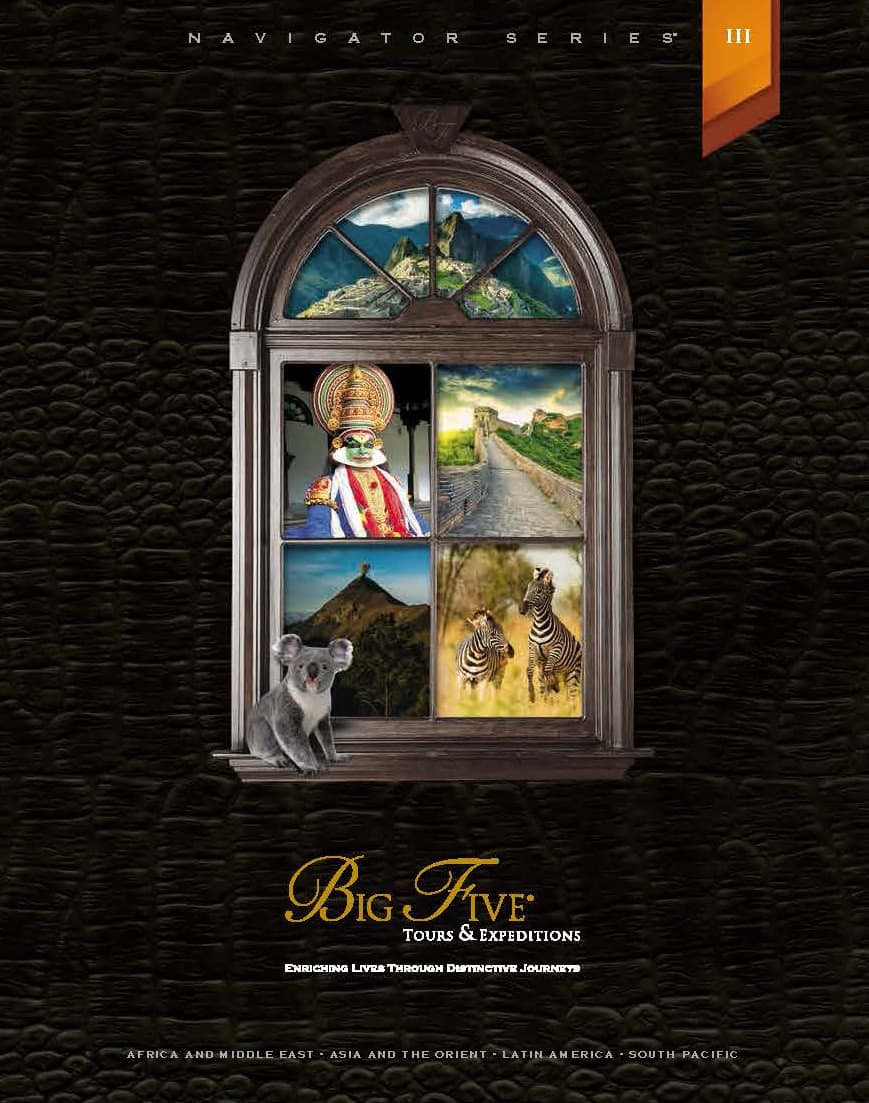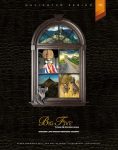 You and your clients will fall in love with Big Five's elegant and colorful coffee table book. Its distinctive take on 40+ countries is designed to give your clients a world of ideas for their next grand travel adventure. When hand-delivered to clients, this unique video-laden hard-cover book will result in quote requests and bookings.
Click here to order you copy today.
For more about Big Five:
One More Generation: Discover why we chose to partner with this nonprofit organization, which was founded by two young conservationists.
Kids: Explore our family initiatives
Media Center: For more information and articles about Big Five