One day it will be up to our children to make the critical decisions that will impact the survival of species on a global basis. We have seen many examples of children already making positive impacts in their communities. Why not reach out to them now?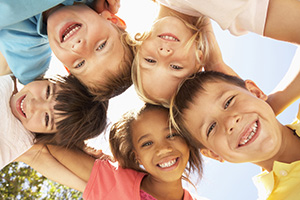 So convinced are we that children of all ages can make contributions that we launched Kids Kouncil™. This junior think tank was created to discover what children, ages 6 to 15, see as important.
"While we have our core group, we also plan to add new, rotating members from time to time for new perspectives," noted Ashish Sanghrajka, President of Big Five Tours & Expeditions. ""Family travel is important to us on many levels, not just as an 'industry segment. There's a world of wonders waiting to be discovered, and we want every generation to experience them. We aim to inspire the children as well as the entire family to discover and change the world together."
The Kids Kouncil™ grew organically out of the Big Five's continuing desire to encompass all aspects of family travel. The precursor to the junior board was the creation of our Precious Journeys® and Precious Journeys® College Edition, which place kids squarely at the heart of each journey. Through specific activities and people, each child is presented with opportunities to explore what it might be like to be an archaeologist or a naturalist, or an artist.
"Our newest family travel initiatives are designed to complement those existing programs and provide insight into the desires of younger travelers as well as to serve as useful tools to guide the parents in their travel decisions," added Sanghrajka.
Through the kid's ongoing participation, review and feedback, they help create a series of Kids Kouncil Approved™ journeys for all members of the family.
Kids Kouncil™ is intended to provide a platform for younger voices to be heard.