Luxury Tours
We've thought of everything so you don't have to.
Whether you're snorkeling with sea lions in the clear blue waters of the Galapagos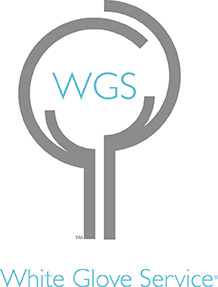 Islands, or sipping sundowners on the tan-colored plains of the Serengeti, you know that we are there for you anytime.
Our 24-hour luxury tours White Glove Service® guest assistance begins before you leave home with our pre-departure documents. You receive a welcome phone call after you arrive at your destination. Our WGS® guest assistance team maintains contact at various times throughout your journey to insure that your trip runs smoothly or address any problem that may arise. WGS® can be tailored to your particular needs and interests. Big Five is leading the way in guest relations for the luxury tours and travel industry.
Here are some of the services you can look forward to as a guest of Big Five:
Concierge Services Include:
Restaurant referrals & reservations Event ticketing, movie & theater information
Golf tee time reservations & referrals
Find, wrap & deliver one-of-a-kind gifts
Special occasion reminders & gift ideas
Wireless device assistance
Latest global weather and ski reports
Floral Services
Private air charter assistance
Latest sports scores, lottery results & stock quotes
Additional ground transportation, if needed
Last-minute local activity recommendations.
Lost luggage search; stolen luggage replacement assistance
Lost passport & documents assistance
ATM locator
Emergency cash transfer assistance
Travel information including visa/passport requirements
Emergency telephone interpretation assistance
Trip interruption
Urgent message relay to family, friends or associates
Up-to-the-minute travel delay information
Long distance phone cards for worldwide calling
Latest inoculation requirements; local advisories, epidemics, & preventive measures
Embassy/ Consulate referral
Information on travel supplier strikes
Currency conversion or purchase
Legal referrals/bail bond assistance
Worldwide public holiday information