Art and the Island of Naoshima
Date: June 14, 2018 | By: bigfive | Category: Travel Blog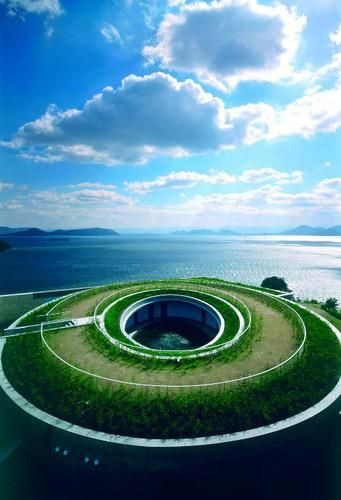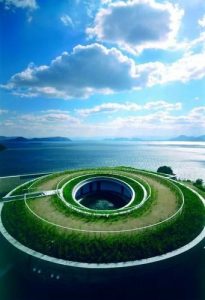 Of all of Japan's 6,852 islands stretched along the Pacific coast of East Asia, one of the most intriguing must surely be Naoshima Island in the Seto Island Sea. More casually known as Art Island, it was originally the settlement of Honmura, a coastal castle town during the century of warring states, 1467 to 1568.
Today, Naoshima is famous for its contemporary art museums as well as outdoor contemporary art installations throughout the 5.5-square-mile island. Art Island is a superb surprise that was begun by Japanese billionaire Soichiro Fukutake and his Benesse Corporation. The island has become an important venue for large works by some of today's most prominent contemporary artists such as James Turrel, Jean-Michel Basquiat, Lee Ufan, Walter de Maria, Yves Klein, Cy Twombly, Hiroshi Sugimoto, Yasumasa Morimura, Andy Warhol and Richard Long.
Fukutake began commissioning large pieces specifically for this island in the 1980s. The architecture had to be equally spectacular. The islands buildings were designed by noted Japanese architect Tadao Ando, to match the size and scale of the artwork. Indeed, the art and architecture seem inseparable now.
There are half a dozen art museums as well as installations and sculptures spread across both on Naoshima and on neighboring islands. Benesse's museums include Chichu Art Museum, Lee Ufan Museum and all the buildings of the Benesse House. Naoshima's municipal buildings and schools were designed by the modern architect Ishii Kazuhiro. There are also some beautiful nature walks on the island is well.
Art Island from Yayoi Kusama's "Pumpkin" on the end of a dock on Naoshima Island to the remarkable Teshima Art Museum by Ryue Nishizawa and Rei Naito on neighboring Teshima Island, which is both a work of art itself and a museum, offer unique perspectives on the state of contemporary art in Japan.
Art Island is a must-see for art lovers and nature lovers, and can be incorporated into your Japan adventure.
Navigator Series® Edition III
Order your copy today
Brochure Order Form
Or contact us at 800 244 3483
« back