Tikal National Park, Guatemala
Date: August 13, 2012 | By: Enid Glasgow | Category: Travel Blog
Tikal National Park is home to one of the largest archaeological sites of the ancient Mayan civilization. Located in the Petén Basin region of northern Guatemala, Tikal was once the capital city and because one of the most powerful Mayan kingdoms. Today, Tikal National Park is a UNESCO World Heritage site and attracts travelers from all over the world with this history and culture.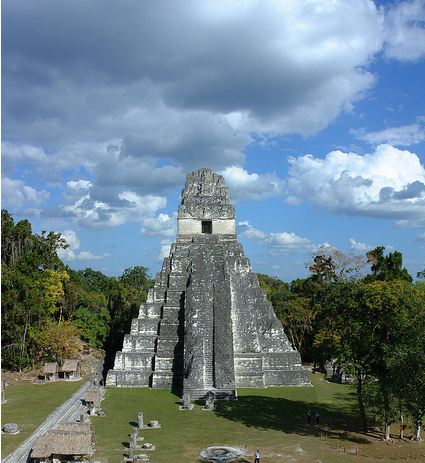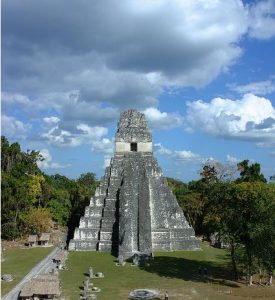 The ruins of Tikal are among the lush rainforests of northern Guatemala and sit on top of very fertile land. Spectacular plant life such as tropical cedar, big leaf mahogany, and giant kapok thrive here. A variety of animals can be found in Tikal National Park as well. Howler monkeys, spider monkeys, falcons, parrots, gray foxes, and the white-nosed coatis can all be spotted with a trained eye.
The centerpiece of Tikal National Park is the Tikal ruins themselves. These vast ruins feature architecture of the ancient Maya and was constructed with limestone. As you can imagine, time has been rough on the ruins. Years ago, the University of Pennsylvania and the Guatemalan government combined efforts to partially restore Tikal.  Among the buildings left standing are vaulting towers, royal palaces, homes, stone monuments and small pyramids. If the ruins are not enough to feed your hunger for history, there are also two museums located in the national park. The Stelae Museum and the Sylvannus G. Morley Museum are both wonderful places to learn more about the history of Tikal.
Tours of Tikal National Park are available and are sure to delight history lovers and animal lovers alike!
« back