Fear is not sustainable and neither is aggression
Date: November 19, 2015 | By: bigfive | Category: Travel Blog
Rock singer Bono said during a concert in Madrid days after the terror attacks there, "We must remember, to beat the monster we cannot become a monster."
Whether you like his music or not, that comment made sense. Yet, here we are years later having the same discussion after the horrific events in Paris. We deeply mourn the loss of human life, but we must remember that challenge. It offers a chance to build and grow stronger.
We stand in unity with the people of France – we are with you, we cry with you, we rage with you, we will heal with you, and, eventually, we will laugh with you. This may be an opportunity to find our unified vision and speak in a unified voice to say, "We are still standing. We will keep getting up no matter the obstacle."
George Santayana famously said in 1905, "Those who cannot remember the past are condemned to repeat it." We seem to be in the same place 110 years later. When does it end? Politicians and world governments are saying the right things – that we must fight back.
Yes, we must fight back, however, who are we fighting? Do we even know? What exactly is ISIS? Can we contain it or defeat it?
Has anyone actually thought about the end game? What is the ultimate vision for our world beyond erasing terrorism? The unified vision cannot start or with defeating ISIS. It must be about preventing another group like it from taking its place. And until we recognize that, there will always be another group. There is no one easy answer, but we must certainly start by addressing the challenges that are creating the disenfranchised youth in troubled areas around the globe.
With Hitler, with Mussolini, with Amin, with Milosevic, we knew where to take our fight. That no longer exists with groups such as ISIS. They are more fluid and not easily definable. Yet we seem to be stuck using strategies from the past that no longer apply.
I suggest we take a lesson from the people of Colombia. For decades, they had their own terror nightmare in the form of drug cartels with elected leaders, who were either in collusion with them or faced death if they resisted. It took decades for Colombia to finally understand that the solution was not in defeating the powerful cartels, but in dealing with the farmers who grew the drugs. They were on the lowest rung on that ladder, yet they carried all the burden. Not until their needs were starting to be addressed, was real change possible.
Answers will come when we begin to find that lowest rung in ISIS, the one that carries all the weight; and begin to speak to their problems.
In these dark days, it is important to remember that there are signs of positive changes in powerful fashion such as the landmark elections in Myanmar. Aung San Suu Kyi, on the eve of her party's victory, said, "It's important to implement the people's will in a peaceful manner for the sake of the country." And, the positive new direction India is heading in under Prime Minister Narendra Modi. A few days ago, Prime Minister Modi spoke to 60,000 followers chanting "India" at Wembley Stadium. His message was equally simple – England and India as partners, must take a zero tolerance approach to terrorism and find the root causes together.
What do these leaders have in common?
An ideal that an overwhelming majority of their citizens can believe in – that the sake of the country and its citizens must rise above political gain.
We will never discover who we are fighting until we begin to solve the issues that engender the troubled youth of the world to join them in the first place. That should be our unified vision.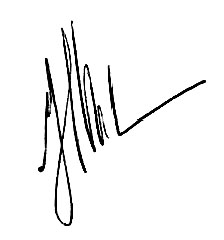 Ashish Sanghrajka
President
« back