The projects listed below represent past projects that we have supported. The Spirit of Big Five Foundation concentrates on providing small grants to projects and organizations that adhere to the best practices of sustainable tourism. Each project must demonstrate one or more principles: successful community development, support for nature and habitat conservation, promotion of environmentally sensitive operations, or help safeguard cultural heritage.
Jetwing Youth Development Program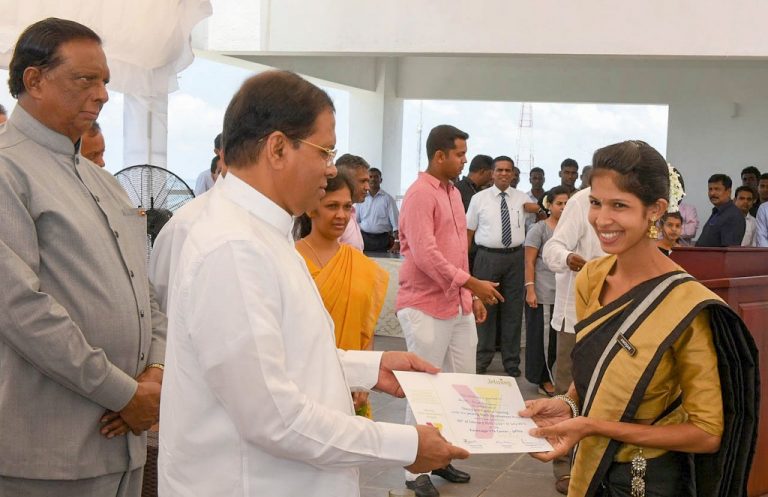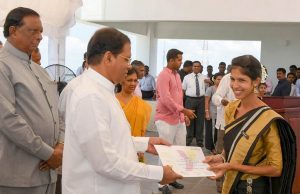 The Spirit of Big Five Foundation, working with the nonprofit Jetwing Youth Development Program (JYDP) helps fund training for children of war in northern Sri Lanka around Jaffna. These children were born into and grew up in a war zone. As a result, they are dealing with substance abuse issues and premature death.
At a time when conflict and other crises devastated many industries in the country, older children, especially those from marginalized rural communities, faced stiff odds in getting jobs that offered a career path. Because there was no real prospect for employment in the north and these young people were considered unemployable by many, the downward cycle accelerated. The average age of death among them is 31.
JYDP was initiated in 2006 with the inception of the Jetwing Vil Uyana property in Sigiriya; The Jetwing Youth Development Project originated from a need to encourage young people in the area to consider a career in the hospitality industry. The JYDP put these young men and women through tourism training and found them jobs in hospitality within Jetwing hotels in Sri Lanka.
The program evolved, focusing on improving socio-economic well-being in rural and marginalized communities through employment in tourism. It also positively influences the country's reconciliation effort. The training is free to students, who earn certificates equal to internationally accepted NVQ standards, and employment opportunities at a Jetwing hotel.
Rasiyapriya Udayakumar, a young woman from Jaffna, joined the JYDP to create a better future for herself. She underwent a six-month program that included professional and personal development, encompassing theoretical and practical training. English language, tourism and hospitality, hotel operations, general etiquette, and workplace health and safety were studied. The final phase was on-the-job training, which she completed at Jetwing Yala, a property in southern Sri Lanka. She learned and perfected her culinary skills. She now works in the kitchen of Jetwing Jaffna. Rasiyapriya supports her family and is well on her way to fulling her dream to become a renowned chef.
UPDATE 2023
With every dollar the Spirit of Big Five gives to this project, JYDP creates opportunities for young people like Rasiyapriya to embark on careers to become skilled professionals in the hospitality industry. This allows successful graduates to develop sustainable sources of income that will grow as they progress in their careers, empowering them to support their families and their communities.
Bharatiya Samaj Seva Kendra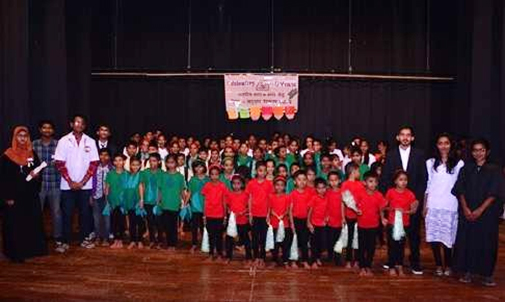 "On our recent trip to India, my wife, Usha, and I took time out to research more of the meaningful ways that Big Five can help the lives of people in need. Our journey took us to Bhartiya Samaj Kenva Kendra, a nonprofit organization that aims to help some of India's most impoverished children. When we paid a surprise visit to their main center in Pune, we were completely captivated by the outstanding work being done to better the lives of the babies and young children we met. We were so moved by these beautiful children and the work of this organization that we decided to make Bhartiya Samaj Kenva Kendra our newest project."                            Mahen Sanghrajka, Chairman Spirit of Big Five Foundation
In 1979 in Pune, India, Bharatiya Samaj Seva Kendra (BSSK) was founded as an Indian Charitable Trust and registered under the Bombay Public Trust Act of 1950, with the aim of providing welfare services to families and children in need, regardless of caste, creed, community or religion. BSSK is licensed to look after children from newborn babies to six years of age, understanding that the first six years of life, the formative years, are the most crucial stage of the child's growth and development. BSSK can help some 160 children at any given time and the organization endeavors to give children the best nutrition, medical care, warmth, love, and emotional security possible. They are cared for by a team of child development and social workers, caretakers, nurses, doctors, psychologists, teachers, therapists, and volunteers – the latter come from as far as Germany and the United States.
The group's main principle is to preserve and maintain a child's birth family whenever possible. Always, the overriding concern is the best interest of each child. BSSK makes concerted efforts to restore a child to its birth family when a crisis has been overcome. Or, it may mean finding a place for a child in foster care and, for orphaned children, adoption. Sometimes, it is as simple as making sure that each child's birthday is celebrated and documented. Beginning in 1980, BSSK has offered sponsorships to help children from poor families pursue their education. These sponsorships help strengthen each family by improving the children's prospects, and preventing school dropouts, child labor, institutionalization, and delinquency. They currently have about 800 children in their educational sponsorship program. BSSK supports economically challenged children and their families through regular health clinic visits and nutrition programs.
The Spirit of Big Five Foundation supports the fundamental philosophy of BSSK – that every child has the right to a healthy life in a safe environment. Give a child the chance to compete in the world.
UPDATE 2020
BSSK cared for 191 children this year.  BSSK has always believed that a family is the best place for a child and strives tirelessly to ensure that this goal is met: 78 children needed care in the NICU, 30 were cared for in the foster families, five babies required physiotherapy, seven kids needed speech therapy and three required heart surgeries and are now placed with their adoptive families. BSSK placed 93 children in adoption this year.  Other initiatives include education, with BSSK supporting 2,232 children under the education support program, 33 of them for higher education, and a  Child Nutrition Program that works with mothers of children in the 0-6 age group. BSSK worked with 121 mothers and their children this year.
Kenya Self-Help Project
Closed  |  Region / Location: Kenya / Kendu Bay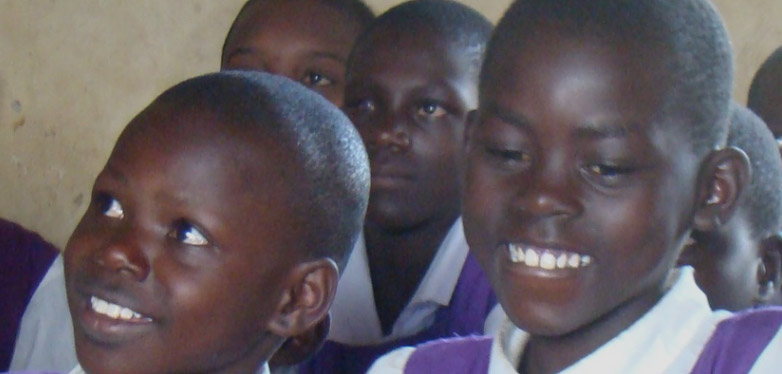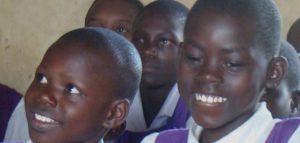 Kenya Self-Help Project (KSHP) is a U.S.-based organization dedicated to improving the social and economic future of 12,000 children in western Kenya. Its in-school programs promote gender equity and advance educational opportunities.  
Some 40% of the region's primary-aged schoolgirls do not finish grade 8.  Adolescent girls miss nearly a week of school each month due to a lack of sanitary supplies. The absence of girls' health and AIDS-prevention education contributes to 25% HIV/AIDS prevalence among Kendu Bay girls, compared to the national average of 6%.
Since 2011, this small 501(c)(3) non-profit has successfully reduced girls' school dropout 98% – from over 200 girls a year to just four girls. Donor support of this program provides in-school Girls Club education, life skills training and monthly 'Dignity Kit' supplies for over 3,400 adolescent girls. Its Girls Empowerment program has eliminated pregnancy in 23 partner schools and improved girls' high school eligibility from 43% to 100%.
Rural families living on less than $2/day cannot afford school fees for their children's secondary education. Through KSHP's Scholarship program, dedicated sponsors have enabled more than 200 high achieving impoverished Kendu Bay students to gain high school education. 90% of these students qualify for a full university scholarship – a double return on their sponsor's high school support.
Due to a severe lack of textbooks in village schools, rural students are at a severe disadvantage on national exams required to qualify for high school. KSHP's Primary School Resources program supplies core subject textbooks and class readers to improve learning at 23 village schools. Since 2014, donors have helped students improve national exam performance 26-50% and boosted girls' high school eligibility to 100%.
In all, more than 11,500 children benefit from KSHP donor-supported programs. The project has become a model for rural education development and social empowerment.
UPDATE 2020
The end of the school year saw 41 sponsored students recognized for outstanding achievement with nine graduating this year. Please note that 90% of KSHP students earn tuition-free university scholarships, which offer life-changing opportunities to these young people.  
Willoq Andean Village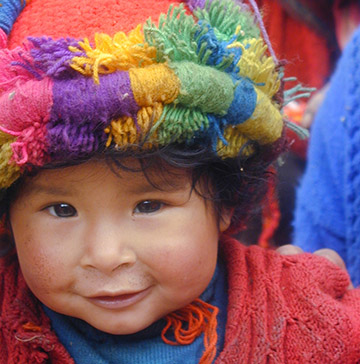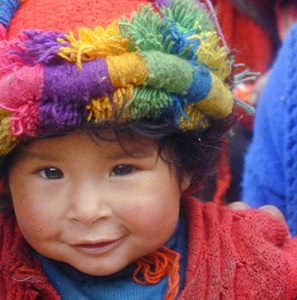 Willoq is a remote Quechua community that strives to keep its culture alive while seeking to improve the lives and future of its residents.
Since 2002, Big Five, in conjunction with Peruvian Odyssey, has worked with the residents of this small Andean community to improve their living standard and have supported regular campaigns to prevent disease and provide medical attention to those in need, including hospitalization; and sponsored a health and education day. Big Five also helped fund restrooms and other public facilities for local residents and visiting travelers.
The local school has received supplies and sporting equipment. In order to ensure the future of the local indigenous culture, children are encouraged to play traditional musical instruments. The ancient techniques of hat-making have also been brought back to the village.
Edeyo
The 2010 Haiti earthquake was a catastrophic, magnitude 7.0 earthquake. For a country that has experienced more than its share of hardship, the burden of rebuilding weighs especially heavily. After working to determine how best to support the people of Haiti in this endeavor, the foundation partnered with The Bodhi Tree Foundation to support the work of Edeyo, a non-profit working on the ground in Port-au-Prince to help affected children and their families. The Spirit of Big Five Foundation and The Bodhi Tree Foundation offered matching funds to support this important grassroots organization.
Fundacion Galapagos
To help protect the endangered ecosystem in the Galapagos Islands, the Fundación Galapagos conducts a variety of conservation projects from coastal clean-up to education to recycling of solid waste in one of the world's most fragile ecosystems.
The Center for Recycling of Solid Waste: Fabricio Valverde Environmental Park, was a much-needed recycling facility on Santa Cruz Island, and the first of its kind in the Galapagos.  In addition to the recycling center, Fundacion Galapagos is involved in community education and training oriented towards sustainable development, and coastal clean up. In collaboration with our partners at Metropolitan Touring, Big Five provided funding to assist with its development and operation and was a Platinum Sponsor for the facility.
Heritage Watch
Heritage Watch was founded in 2003 as a non-profit organization dedicated to protecting Cambodia's cultural heritage. Based in Phnom Penh, its goals are to prevent looting and illicit trade of antiquities in Cambodia while promoting tourism and economic development that is responsible, sustainable, and "heritage-friendly."
In 2007, Heritage Watch launched an innovative project of heritage protection and poverty alleviation through sustainable tourism at one of Southeast Asia's largest temple complexes, the ancient Khmer capital of Koh Ker. The site was heavily plundered in the 1990s, but much of it was still intact. Its future protection hinges on the well-being of the local community and their ability to benefit from tourism. Heritage Watch has provided training in heritage protection and conservation for the local community, organizing and equipping community patrols to protect the temples from looting. Heritage Watch has already established a baseline survey of past looting at the temples, and using this, recent thefts can easily be detected. These patrols are also provided with training in basic environmental management.
Blind Foundation for India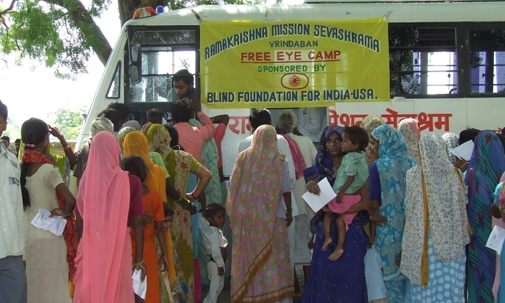 More than 15 million people in India are blind, and two million of those are children. With the knowledge, medicine and equipment now available, up to 80 percent of blindness cases are curable or preventable.
Big Five has worked with the Blind Foundation for India since 1989. The company funded the acquisition of an especially equipped SUV as well as a mobile ophthalmic van, one of a fleet of 121 such vehicles that are used throughout India in free outreach "eye camps." Through these camps, medical teams have subsequently restored sight to more than 170,000 individuals, and have examined and treated more than one million people. The foundation has distributed over $600,000 to key medical partners throughout India for the eyesight check-up of 750,000 school-going children, provided glasses, medications, and Vitamin A as necessary, and vaccinated against measles. They have also distributed more than 10,000 Braille and mathematics kits to blind children in all Indian states.
UPDATE 2020
Spirit of Big Five continues to support the Blind Foundation of India with projects all over India. Since our original post above, the foundation has added an additional ten mobile vans bringing the total fleet up to 131 Mobile Vans transporting medical staff to villages. The added vans have increased the number of individuals receiving help by 30,000 adults and a million children, up from 750,000. Children are examined for their eyesight and given needed measles vaccinations, Vitamin A, eye drops, and glasses. Mobile Vans donated to transport doctors to the villages and patients to centers for treatment, rehabilitation, and training for blind men and women for employment, eye bank projects, and laser equipment for eye surgery.
Southern Environmental Association
Southern Environmental Association (SEA) is a community conservation organization working to protect critically important marine protected areas of the Belize Barrier Reef, the largest barrier reef in the Western Hemisphere. The Spirit of Big Five Foundation joined other international groups, including Conservation International, The Nature Conservancy, and World Wildlife Fund, to help SEA in these efforts. SEA has been active since 1996, and has worked to protect and manage two critically important marine protected areas in the Belize Barrier Reef Complex: Laughing Bird Caye National Park, a UNESCO World Heritage Site, and the Gladden Spit and Silk Cayes Marine Reserve, a high biodiversity hotspot.  The Spirit of Big Five Foundation grant went directly to support SEA's scientific monitoring and management of the Gladden Spit and Silk Cayes Marine Reserve. The funds supported ranger patrols to prevent illegal poaching within the marine protected area, scientific data collection used to carry out environmental impact assessments from unregulated coastal development, and local community educational outreach, including funding marine conservation awareness and teaching about the environment in collaboration with local elementary schools.
Veerayatan
Veerayatan was founded more than 40 years ago in Bihar, India to help provide for some of the poorest of India's citizens through medical care and education. Big Five worked with this organization for several years, funding a mobile van that carries out eye camps and provides other medical care.  The non-profit Veerayatan Center is home to a modern, world-class eye hospital and orthopedic center. The 52,600-square-foot facility has 150 beds for eye patients and 50 beds for polio victims. Visiting and resident volunteer doctors have performed almost 112,000 eye operations and carried out more than 727,000 outpatient procedures. Doctors and staff have also helped more than 2,500 polio patients. The center's mobile van takes food and medical care into more than 1,358 villages.
Education is fundamental to Veerayatan, and it established several primary education and vocational training centers throughout the region of Kutch, India that serve the needs of more than 10,000 students annually. Several permanent centers rely on volunteers, both resident and international, to fulfill a broad range of tasks from teaching and fieldwork to administration and communications.
About the Foundation | Donations | Spirit of Big Five Active Projects