The Spirit of Big Five Foundation reflects the core beliefs of Big Five to conserve and protect the best of what our planet has to offer.  That encompasses conserving and protecting wildlife; working for poverty alleviation for some of the most vulnerable among us; education and healthcare for the next generation; and preserving the integrity of our global cultural heritage.
African Wildlife Foundation Classroom Africa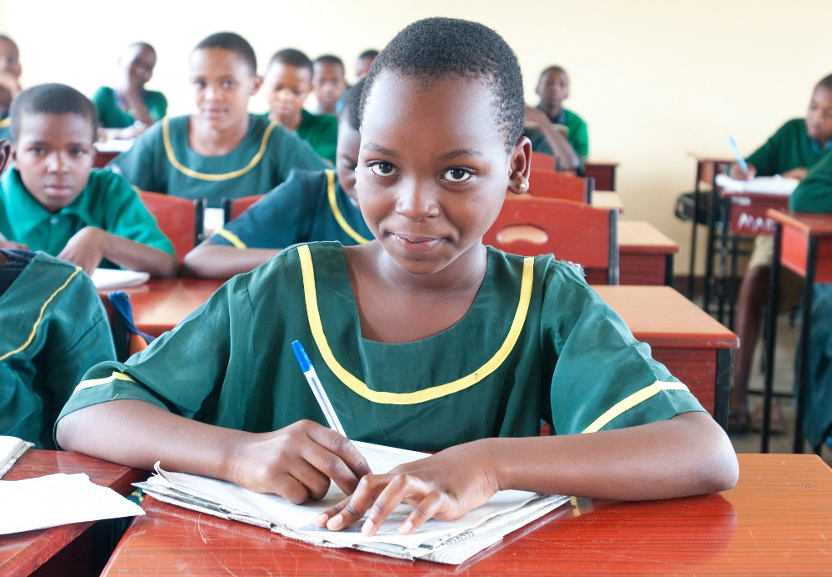 As the Spirit of  Big Five Foundations  newest project, it is has launched a new initiative in support of the African Wildlife Foundation (AWF) Classroom Africa program. The innovative sustainable tourism collaboration is making a positive impact in remote Africa.
Northeast Uganda is a region where traditional communities continue to lead the lives of previous generations. There are no classrooms with desks and chairs and teachers. In Kidpo Valley, Big Five is working with AWF to change that.
This new initiative has the Spirit of Big Five Foundation supporting AWF's two new schools, Kidepo Primary School and Sarachom Primary School. Now, some 900 children who had previously never seen the inside of a classroom are able to go to school, to begin learning about the larger world, which encompasses the importance of saving the wildlife around them – not only for the animals, but for their own futures. Kidepo Valley National Park is home to a variety of rare and endangered species, including elephant and rhino.
The primary schools provide quality infrastructure and trained teachers as well as programs in conservation and environmental education with hands-on activities including field trips into the 557-square-mile expanse of Kidepo Valley National Park. Many of these children, despite the relatively close proximity, had never genuinely interacted with their environment or wildlife in a proactive way before now.
Students attending the school are from the staff at the Uganda Wildlife Authority (UWA) and the local Geremech community. Most of the school-aged children in Kidepo have been unable to attend school for economic and cultural reasons including pressure, particularly on young girls, to remain at home helping with household duties as well as the family's inability to pay school fees and lack of transportation.
Every child who attends benefits from AWF's Classroom Africa by learning about alternatives to poaching, breaking the cycle of generational illiteracy, and so much more. They are exposed to idea that saving the wildlife and conserving habitats where they live is vitally important to them, their families and their future.
UPDATE 2020
Since this is one of our newest projects we do not yet have an update but will at the end of the first quarter of 2020.

Jetwing Youth Development Program
A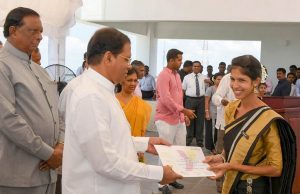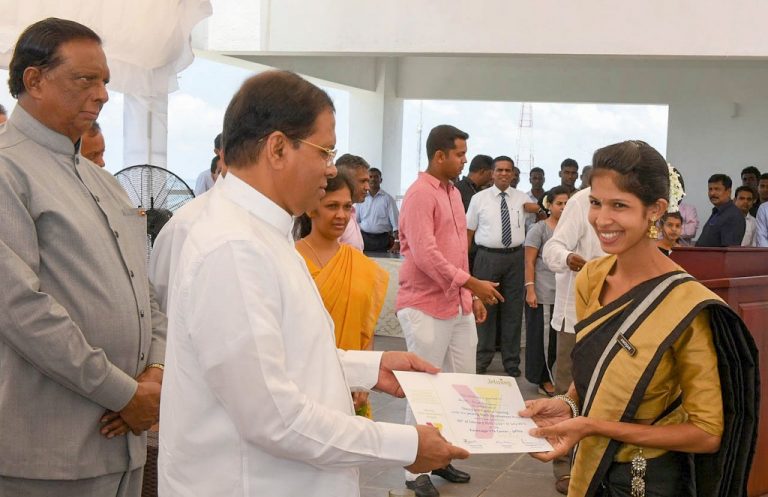 The Spirit of Big Five Foundation, working with the nonprofit Jetwing Youth Development Program (JYDP) helps fund training for children of war in northern Sri Lanka around Jaffna. These children were born into and grew up in a war zone. As a result, they are dealing with substance abuse issues and premature death.
At a time when conflict and other crises devastated many industries in the country, older children, especially those from rural marginalized communities, faced stiff odds in getting jobs that offered a career path. Because there was no real prospect for employment in the north and these young people were considered unemployable by many, the downward cycle accelerated. The average age of death among them is 31.
JYDP was initiated in 2006 with the inception of Jetwing Vil Uyana property in Sigiriya; The Jetwing Youth Development Project originated from a need to encourage young people in the area consider a career in the hospitality industry. The JYDP put these young men and women through tourism training and found them jobs in hospitality within Jetwing hotels in Sri Lanka.
The program evolved, focusing on improving socio-economic wellbeing in rural and marginalized communities through employment in tourism. It also positively influences the country's reconciliation effort. The training is free to students, who earn certificates equal to internationally accepted NVQ standards, and employment opportunities at a Jetwing hotel.
Rasiyapriya Udayakumar, a young woman from Jaffna, joined the JYDP to create a better future for herself. She went through the six-month program that included professional and personal development, encompassing theoretical and practical training. English language, tourism and hospitality, hotel operations, general etiquette, and health and safety at work were studied. The final phase was on-the-job training, which she completed at Jetwing Yala, a property in southern Sri Lanka. She learned and perfected culinary skills. She now works in the kitchen of Jetwing Jaffna. Rasiyapriya supports her family and is well on her way to fulling her dream to become a renowned chef.
UPDATE 2020
With every dollar the Spirit of Big Five gives to this project, JYDP creates opportunities for young people like Rasiyapriya to embark on careers to become skilled professionals in the hospitality industry. This allows successful graduates to develop sustainable sources of income that will grow as they progress in their careers, empowering them to support their families and their communities.
Awamaki
A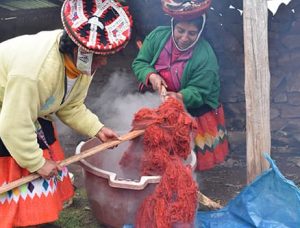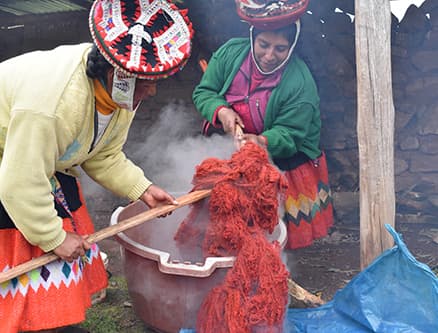 Awamaki was founded in 2009 to connect indigenous artisan women to markets outside their villages. In remote Quechua villages, most women do not speak Spanish, read or write. The men work on the Inca Trail, and the women stay in the village to care for children, animals and farms. Women   have no education or opportunities to help them earn money for their families, but they are skilled in spinning, weaving and the arts of Peru's rich textile heritage.
Awamaki is making a lasting impact in the remote mountains of Peru by giving rural Andean women a place to learn skills and have opportunities previously unavailable to them. They come to this women's association to learn how to create and launch a small businesses creating authentic, high-quality products. Awamaki invests in women's skills, connects them to markets and supports their business leadership. The efforts provide women with a reliable source of income so they can increase their families' quality of life and well-being as well as help lift their communities out of poverty. The cooperative operates a store in Ollantaytambo, and sell in the United States through our online store, trunk shows and partner retailers.
Awamaki was formed in early 2009 to support a cooperative of 10 women weavers from Patacancha, a rural Quechua community in the Andes of Peru.  The association's founders, Kennedy Leavens, from the U.S., and Miguel Galdo, from Peru, had worked together at a predecessor organization with the weaving cooperative for two years. When that organization collapsed, Miguel and Kennedy formed Awamaki to continue their work with the weavers. The organization grew rapidly to include programs in health and education, as well as other artisan cooperatives and a sustainable tourism program. In 2011, Awamaki spun its health program off into an independent sister organization, and made the strategic decision to focus on income improvement and market access through fair trade artisan cooperatives and sustainable tourism. It has grown, too, in the number of women helped. The organization now works with eight cooperative helping nearly 200 women.
Awamaki also offers training in quality control, product development and technical skills improvement.  During training, they teach color combination, natural dyes methods and weaving to measurement to weavers; fiber selection and spinning yarn to specified weights to spinners; stitching and reading patterns to knitters; and sewing, garment pattern-making and design to seamstresses.
The programs to develop sustainable tourism for the area also include a homestay association, a Spanish teachers' cooperative and market access for both. It also includes community cultural tourism excursions to visit Awamaki's weaving cooperatives, where products can be purchased directly. The sustainable tourism projects mean meaningful cultural experiences for travelers and they promote appreciation of Andean traditions and ways of life.
The artisans use their earnings to pay for essentials and education with 80% of artisans ranking food as the top expense for which they use their Awamaki income. Household and education came next.
When a cooperative of women starts in our program, typically no member of the cooperative earns the same or more than her husband. After 5+ years in our program, 68% of women in the cooperative report earning the same or more than her husband.
Awamaki's accomplishments include:
Growing from ten to nearly 200 artisans over nine years
Built four artisan centers in artisans' villages
Graduated first artisan cooperative in 2017 and will graduate the second in Oct 2018. This means that they have completed the business readiness program, acquired clients and are ready to walk on their own as independent successful businesses
Partnered with 35 retail stores in the U.S. to sell the women's products
The organization has developed a unique and sustainable model. Some 80% of its income comes from programs that generate income for both the artisans and Awamaki, which means that 100% of the donations are directly invested in women's capacity-building, trainings and market access.
UPDATE 2020
For every $1 Awamaki receives in donations, they provide business trainings and market access that allows the women they work with to generate $4.10 in income to support their families. Awamaki currently supports 180 women artisans in our programs, who in turn support 612 children and elderly or disabled adults. Awamaki artisans working in tourism made $976 each, while the rest made $465 each, on average.
Anti-Poaching Patrols in Kenya
A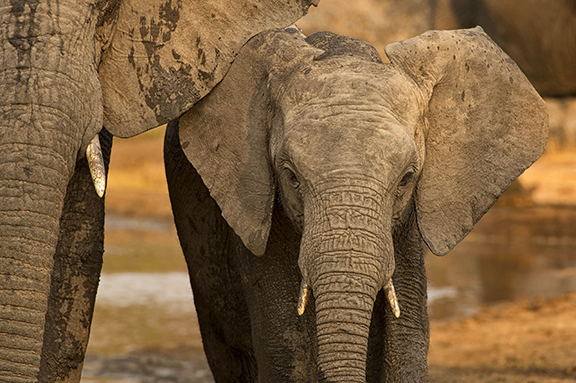 According to the New York-based Wildlife Conservation Society, almost 100 elephants a day are killed by poachers. The fate of rhinos is even worse. And the fate of Africans who depend on tourism for jobs to support their families and put food on the table is hanging in the balance
A comprehensive study by National Geographic shows a decrease in poaching as a result of the tourism-funded conservation efforts in Africa's frequently visited countries versus the unattended wildlife in the nations that have yet to develop a tourism infrastructure. The study showed that in West Africa, 84 percent of deceased elephants were poached illegally, while the more popular East Africa and Southern Africa registered lower illegal kills – 59 percent and 51 percent  — still too high but coming down in some areas.
In Kenya's Chyulu Hills, the Spirit of Big Five Foundation recently made a donation through Campi ya Kanzi to the Maasai Wilderness Conservation Trust (MWCT) to fund anti-poaching patrols to protect endangered elephant and rhinos from the illegal ivory trade. The funds will cover three community rangers for six months, plus the operational costs for anti-poaching patrols also for six months. MWCT operates on land owned by the local Maasai community that forms part of a vital wildlife corridor between the Amboseli and Tsavo West National Park. The ecosystem harbors a rich biodiversity including threatened wildlife populations of lion and elephant. 70% of the wildlife in the ecosystem depends on community land for their survival. The rangers are from the local Maasai community of Kuku Group Ranch, and operate under a formalized partnership with Kenya Wildlife Service. Currently, 44 community rangers have received formal training at KWS law enforcement training school in Manyani.
the main duty of the rangers is to protect the natural resources of the Maasai community, conserving the wildlife and habitat of their land. That includes rangeland monitoring.  For that, they use a special tool developed with the Zoological Society of London called SMART, Spatial Monitoring and Reporting Tool.
This conservancy has one of the lowest poaching rates in Kenya. This partnership enables Big Five's guests to get an exclusive, close up look at how these anti-poaching patrols work and what it means to be a Maasai ranger working on the front lines to protect wildlife.
UPDATE 2020
Big Five recently made a visit to the conservancy to deliver new digital equipment to the rangers at Maasai Wilderness Conservation Trust to help the rangers track and monitor poaching activities and protect wildlife. The equipment, which included digital cameras, GPS and digital binoculars, was welcomed by the underequipped rangers. 
Bharatiya Samaj Seva Kendra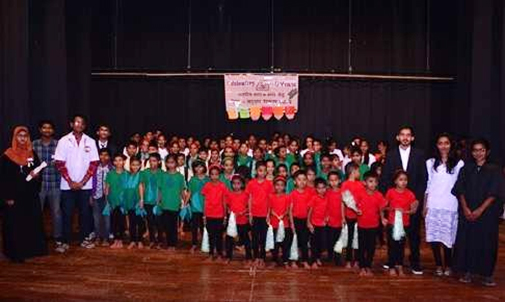 "On our recent trip to India, my wife, Usha, and I took time out to research more of the meaningful ways that Big Five can help the lives of people in need. Our journey took us to Bhartiya Samaj Kenva Kendra, a nonprofit organization that aims to help some of India's most impoverished children. When we paid a surprise visit to their main center in Pune, we were completely captivated with the outstanding work being done to better the lives of the babies and young children we met. We were so moved by these beautiful children and the work of this organization that we decided to make Bhartiya Samaj Kenva Kendra our newest project."                            Mahen Sanghrajka, Chairman Spirit of Big Five Foundation
In 1979 in Pune, India, Bharatiya Samaj Seva Kendra (BSSK) was founded as an Indian Charitable Trust and registered under the Bombay Public Trust Act of 1950, with the aim of providing welfare services to families and children in need, regardless of caste, creed, community or religion. BSSK is licensed to look after children from newborn babies to six years of age, understanding that the first six years of life, the formative years, are the most crucial stage of the child's growth and development. BSSK is able to help some 160 children at any given time and the organization endeavors to give children the best nutrition, medical care, warmth, love and emotional security possible. They are cared for by a team of child development and social workers, caretakers, nurses, doctors, psychologists, teachers, therapists and volunteers – the latter come from as far as Germany and the United States.
The group's main principle is to preserve and maintain a child's birth family whenever possible. Always, the overriding concern is the best interest of each child. BSSK makes concerted efforts to restore a child to its birth family when a crisis has been overcome. Or, it may mean finding a place for a child in foster care and, for orphaned children, adoption. Sometimes, it is as simple as making sure that each child's birthday is celebrated and documented. Beginning in 1980, BSSK has been able to offer sponsorships to help children from poor families to pursue their education. These sponsorships help strengthen each family by improving the children's future prospects, preventing school drop outs, child labor, institutionalization and delinquency. They currently have about 800 children in their educational sponsorship program. BSSK also supports economically challenged children and their families through regular health clinic visits and nutrition programs.
The Spirit of Big Five Foundation supports the fundamental philosophy of BSSK – that every child has the right to a healthy life in a safe environment. Give a child the chance to compete in the world.
UPDATE 2020
BSSK cared for 191 children this year.  BSSK has always believed that a family is the best place for a child and strives tirelessly in ensuring that this goal is met: 78 children needed care in the NICU, 30 were cared for in the foster families, five babies required physiotherapy, seven kids needed speech therapy and three required heart surgeries and are now placed with their adoptive families. BSSK placed 93 children in adoption this year.  Other initiatives include education, with BSSK supporting 2232 children under the education support program, 33 of them for higher education; and a  Child Nutrition Program that works with mothers of the children in 0-6 age group. BSSK worked with 121 mothers and their children this year.
Blind Foundation for India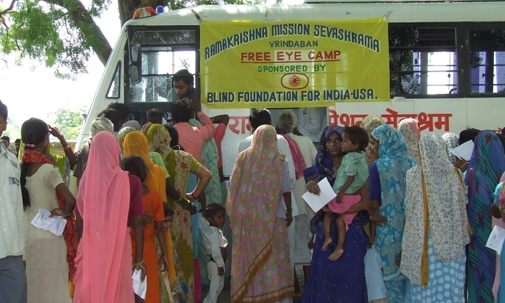 More than 15 million people in India are blind, and two million of those are children. With the knowledge, medicine and equipment now available, up to 80 percent of blindness cases are curable or preventable.
Big Five has worked with the Blind Foundation for India since 1989. The company funded the acquisition of an especially equipped SUV as well as a mobile ophthalmic van, one of a fleet of 121 such vehicles that are used throughout India in free outreach "eye camps." Through these camps, medical teams have subsequently restored sight to more than 170,000 individuals, and have examined and treated more than one million people. The foundation has distributed over $600,000 to key medical partners throughout India for eye sight check up of 750,000 school-going children, provided glasses, medications and Vitamin A as necessary, and vaccinated against measles. They have also distributed more than 10,000 Braille and mathematics kits to blind children in all Indian states.
UPDATE 2020
Spirit of Big Five continues to support the Blind Foundation of India with projects all over India. Since our original post above, the foundation has added an additional ten mobile vans bringing the total fleet up to 131 Mobile Vans transporting medical staff to villages. The added vans have increased the number of individuals receiving help by 30,000 adults and a million children, up from 750,000. Children are examined for their eyesight and given needed measles vaccinations, Vitamin A, eye drops, and glasses. Mobile Vans donated to transport doctors to the villages and patients to centers for treatment, rehabilitation and training for blind men and women for employment, eye bank projects, and laser equipment for eye surgery.
Kenya Self-Help Project
Active since: 12-01-2006  |  region / location: Kenya / Kendu Bay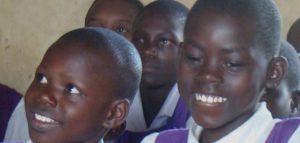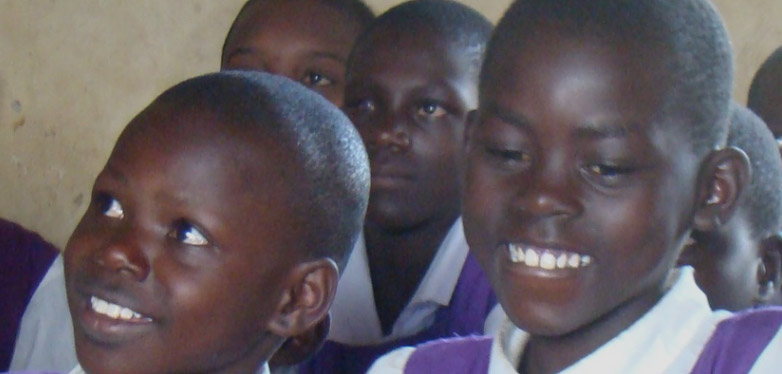 Kenya Self-Help Project (KSHP) is a U.S.-based organization dedicated to improving the social and economic future of 12,000 children in western Kenya. Its in-school programs promote gender equity and advance education opportunity.  
Some 40% of the region's primary-aged schoolgirls do not finish grade 8.  Adolescent girls miss nearly a week of school each month due to lack of sanitary supplies. The absence of girls' health and AIDS-prevention education contributes to 25% HIV/AIDS prevalence among Kendu Bay girls, compared to the national average of 6%.
Since 2011, this small 501(c)(3) non-profit has successfully reduced girls' school dropout 98% – from over 200 girls a year to just four girls. Donor support of this program provides in-school Girls Club education, life skills training and monthly 'Dignity Kit' supplies for over 3,400 adolescent girls. Its Girls Empowerment program has eliminated pregnancy in 23 partner schools and improved girls' high school eligibility from 43% to 100%.
Rural families living on less than $2/day cannot afford school fees for their children's secondary education. Through KSHP's Scholarship program, dedicated sponsors have enabled more than 200 high achieving impoverished Kendu Bay students to gain high school education. 90% of these students qualify for full university scholarship – a double return on their sponsor's high school support.
Due to severe lack of textbooks in village schools, rural students are at severe disadvantage on national exams required to qualify for high school. KSHP's Primary School Resources program supplies core subject textbooks and class readers to improve learning at 23 village schools. Since 2014, donors have helped students improve national exam performance 26-50% and boosted girls' high school eligibility to 100%.
In all, more than 11,500 children benefit from KSHP donor-supported programs. The project has become a model for rural education development and social empowerment.
UPDATE 2020
The end of the school year saw 41 sponsored students recognized for outstanding achievement with nine graduating this year. Please note that 90% of KSHP students earn tuition-free university scholarships, which offer life-changing opportunities to these young people.  
Willoq Andean Village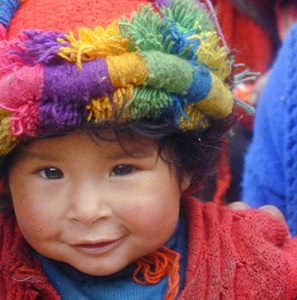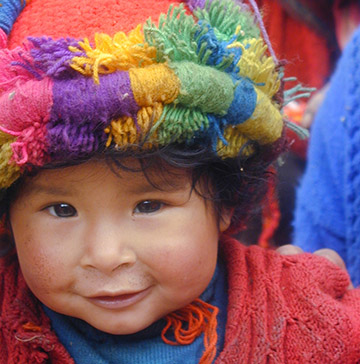 Willoq is a remote Quechua community that strives to keep their culture alive while seeking to improve the lives and future of its residents.
Since 2002, Big Five, in conjunction with Peruvian Odyssey, has worked with the residents of this small Andean community to improve their living standard, and have supported regular campaigns to prevent disease and provide medical attention to those in need, including hospitalization; and sponsored a health and education day. Big Five also helped fund restrooms and other needed public facilities for both local residents and visiting travelers.
The local school has received supplies and sporting equipment. In order to ensure the future of the local indigenous culture, children are encouraged to play traditional musical instruments. The ancient techniques of hat making have also been brought back to the village.