5 Reasons You Should Make a Trip to New Zealand
Date: January 10, 2014 | By: Enid Glasgow | Category: Travel Blog
In the Lord of the Rings movies, filmgoers were awed by the action – and by the stunning scenery. While Rivendell, Rohan, and other locales are fictional, the land on which they were filmed is very much real. New Zealand is clearly the star with its dramatic landscapes and vibrant personality. Experience its magic for yourself.
Why visit New Zealand?
Stunning Natural Beauty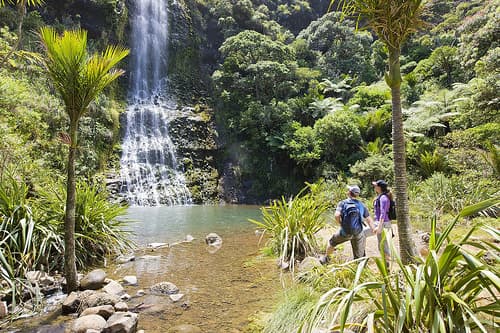 Pictures, even movies, do not do New Zealand justice. On Paihia, part of the Bay of Islands on the North Island, for instance, you will find a spectrum of colors that are almost too beautiful to be real. Walk along pristine beaches, or better yet, scuba dive to explore sea life. Watch dolphins play in the distance, or see the view from a plane before you jump. Climb the impressive Arthur's Pass for rugged mountain views, or cast your line into the unsullied waters of Glenorchy. Every adventure has a gorgeous backdrop.
Thrilling Adventures
If "relaxing" means skydiving, bungee jumping, heli-skiing, whitewater rafting, horseback riding, mountain biking, or hang gliding, you're in luck. New Zealand is rich with opportunities that will make your heart beat double time and keep your stomach in your throat the entire time. Queensland is especially energetic and will satisfy your adventure itch.
Sophisticated Wineries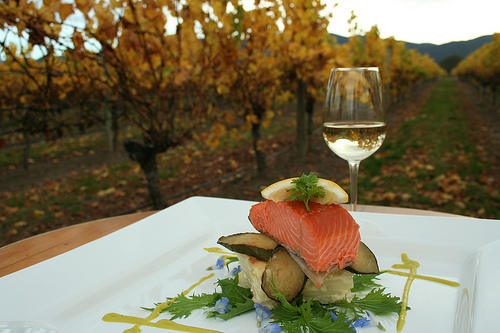 Both the North and South Islands have a variety of wonderful wine-producing regions. The climate – temperate with a crisp edge – produces wines that are intense and vibrant, as fresh as the ocean breezes. Sample the reds for which New Zealand is known, and try the adventurous Chardonnays that are making a statement in regions like Hawke's Bay. Even for those who don't imbibe, touring the beautiful countryside is always satisfying.
Rich Culture
From a history steeped in Maori legend to a present filled with world-class ballets, theaters, galleries, and cultural festivals, New Zealand blends ancient culture and modern amenities with effortless grace. Visit historic Christchurch or vibrant Auckland for a taste of city life in this country known for its rugged wilderness.
Great Weather
Those in the Northern Hemisphere can escape the cold and snow for New Zealand's summers. Neither summer nor winter brings extremes in temperature, and the climate can best be described as "mild." Perfect conditions for hiking, biking, walking, and exploring the beauty of these islands.
There are countless reasons to visit New Zealand, but they all have to do with its astonishing beauty. It is ever present, a constant travel companion that makes every excursion even more remarkable.
« back