Okay, so most of us like lists. In fact, some of us are obsessed with lists – making them, revising them, and crossing things off them. And, we make lists for everything – laundry lists, grocery lists, take-the-dog-to-the-vet lists, don't forget lists, what-do-I do-next lists. You name it and it is on someone's list somewhere.
The word 'list' dates back to Shakespeare (yes, most things seem to date back to Shakespeare) in his play Hamlet, when he writers "a list of landlesse resolutes". Not dramatic by itself, admittedly, but there it is.
Making lists is almost a national pastime. One of the more famous list makers today has to be David Lettermen and his Top 10 List. Famous list makers of the past included Thomas Jefferson and Benjamin Franklin.
People create lists for many reasons – to create order out of chaos; to hopefully remember everything in our frantic daily schedules; to relieve stress; to help us focus; establish goals; and sometimes to make ourselves feel we've accomplished something at the end of the day if we have crossed off an item or two.
Among the most popular lists today seem to be the myriad of articles, books and websites devoted to lists focused on what to do, what to see and where to go before we die. Whew, talk about stress…
We can help with that last one. About a year ago, we started our Favorite Five list, which reveals the top destinations people are booking right now. Booking, not traveling, so this list reflects where people will actually travel in the next three to six months. That gives you something to think about when planning your next grand adventure.
Sometimes lists show you something unexpected. This month our favorite list includes, for the first time, Colombia as the top destination our travelers are booking. So keep checking our Favorite Five as it changes every month so you can stay ahead of the crowd.
Looking for more information? Checkout our new sustainable travel website.
We just love taking you off the beaten track to spend a night in Guatemala glamping in a private luxury Airstream; or to a stay in your own treetop bungalow with the monkeys and birds in Peru's Amazon rainforest; or to a stunning safari camp in the heart of Zambia.
Now we bring you Banteay Chhmar, a two-tent camp in northwest Cambodia some 64 miles from the border with Thailand.  We like this camp not only for its unique location in the shadow of a temple complex, but also because it is a local, community-based tourism project set up to provide local people with an alternative to farming. This initiative offers workers more opportunity to learn new skills, and presents them with the chance to meet people from other parts of the world. The cooks are on site preparing dishes using fresh ingredients. Everything use local resources and products, therefore contributing to the local economy every step of the way.
What adds to the uniqueness of this experience is that the massive temple of Banteay Chhmar, its satellite shrines and reservoir comprise one of the most important yet least understood archaeological sites from Cambodia's Angkor period. Built by King Jayavaraman VII in the late 12th or early 13th century, it is one of two sites outside Angkor with the enigmatic face-towers. In addition, its outer gallery is carved with bas-reliefs depicting military engagements and daily life scenes very similar to the well-known ones in Bayon.
Enjoy the experience of staying in the shadow of an ancient temple, free to stroll around the grounds and study the detailed bas reliefs on the temple walls. Imagine the lives of the Khmer people who would have walked these same grounds almost a 1000 years ago. Experience rich cultural traditions and ancient Angkorian heritage.  Then retire to your welcoming tent equipped with comfortable furniture, linens, mosquito protection, mini bar and private bathroom.
Explore this remarkable site and camp on our newest President's Picks: Cambodia's Unique Treasures.
I was supposed to be in Morocco this week attending the Pure Life Experiences conference, where I would have undoubtedly run into some of you. But Hurricane Irma had other plans for us Floridians and millions of others in the islands. It's been a dramatic week for us here as one of the most unusual and most powerful hurricanes on record swept our way. Along its path, it did a devastating amount of damage.
Your Big Five team was prepared with system redundancies (and redundancies to those redundancies), and we were able to stay connected to each other and to our clients throughout the storm. Not only that, we were able to attend to some airline-related travel emergencies by guests during this time; in fact, one this very morning! That is what being prepared is all about – being able to be there for our friends, families, partners and travelers, even under difficult circumstances.
This is the result of 12 years of work – planning, organizing and implementing procedures, putting the right equipment and contacts in place to make this happen. Our White Glove Service® guest assistance team continued unaffected and our remote team located outside Florida in Ontario, Pennsylvania, and Colorado picked up the ball when those of us in Florida were mid-storm.
In 2003, I was sitting on a train from Jodhpur to Jaipur, next to a very close travel advisor friend who was traveling on our Big Five educational to India. I suspect she is reading this and remembers that time. It was 5:30 in the morning, and we were all so tired that anything we said seemed funny to us. We laughed as we joked about being prepared in life, and how you don't know the results of this labor until long after the crisis is over. Little did I know in 2017, I would be reminiscing about that train ride in 2003.
I admit that during the height of the hurricane, I had some doubts – will this all work, will the steps we have taken be enough, will we be able to pull this off?
We did.
We proved to ourselves that not only can we handle our partners' and guests' emergencies, we can handle our own. I just wanted to take a moment to thank the entire team at Big Five. I am always inspired and a little in awe of them. Some of them still don't have power, yet they are here with a smile and ready to assist you, while enjoying the hot coffee and cold air conditioning in the office.
Check the two videos on our Facebook page where I did my best Walter Cronkite impression before the storm and my best scruffy Paul Bunyan impression after. For those who replied to my Facebook storm posts, thanks for the new hashtag #couldabeenatpure.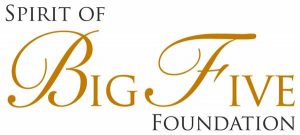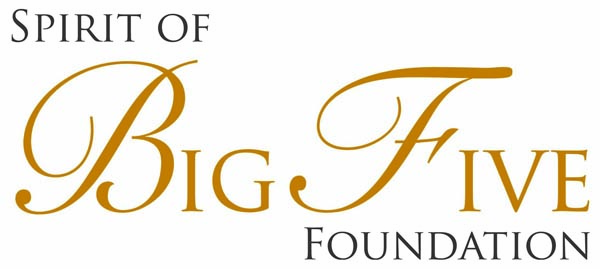 As Irma churns its way toward us in Florida, we thought we would answer questions we have been asked for more than a decade by our travel advisor partners on sustainable tourism, and weaving it into, mainly, where do I start, and how do I ensure what I am offering is real?  We thought this was actually the perfect opportunity to introduce you to the new Galapagos.com, a ground breaking sustainable tourism website, which will debut in the next few weeks.  The site doesn't follow convention by offering tours to the Galapagos. Rather, it is the latest example of our "What box?" mentality, embracing Darwin's theory of evolution to offer a truly interactive site that features the Galapagos AND MORE.
Big Five's new Galapagos.com answers those questions. It serves as a beginner's guide of sorts that allows travelers to learn about sustainable tourism – beginning in Latin America and expanding from there.
Each country is objectively ranked between one and five frogs.  Ranking is based on how well and how actively they are pursuing sustainable tourism initiatives, including:
Utilizing environmentally friendly practices
Protecting nature
Safeguarding cultural heritage
Delivering social and economic benefits to local communities
The new Galapagos.com will also feature the Gorf Blog, which will discuss the many aspects and issues related to sustainable travel.  The name reflects the sometimes backwards and upside down world we live in today. See if you can figure out what Gorf really means.
Watch the space for more about Galapagos.com, and if you know what Gorf really spells, then the phrase below should be clear.
Siht wen etis lliw egnach eht dlrow.
« back