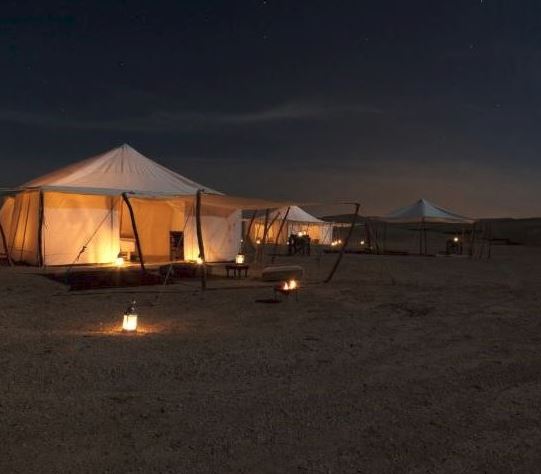 Camping has certainly evolved since many of us were kids. But the joy of camping has not lost its power. The freedom it offers you to go wherever you want and set up camp.
Today's camping, however, has taken on somewhat more glamourous feel. Indeed, it is often called glamping now, and has become the standard for many outdoor enthusiasts who want to take along some extra bit of  luxury and comfort. What better way to end an adventurous day trekking mountains, exploring local villages or quad biking through the desert than to be able to retreat to a private tent with lavish linens, antique furnishing and world-class cuisine?
Now glamping is possible in Morocco. Yes, you can take your luxury camp with you into the rugged Atlas Mountains or the vast southern desert or even over to the coast, if you like. Scarabeo Camp, for example, offers charming oriental-inspired tents that can be set up in the most beautiful corners of Morocco. Dotted among the landscape, the spacious and comfortable tents are decorated with unique pieces and locally crafted artwork.  Explore the Morocco no one else knows on our brand new President's Pick: Morocco.
https://bigfive.com/tour/presidents-picks-morocco/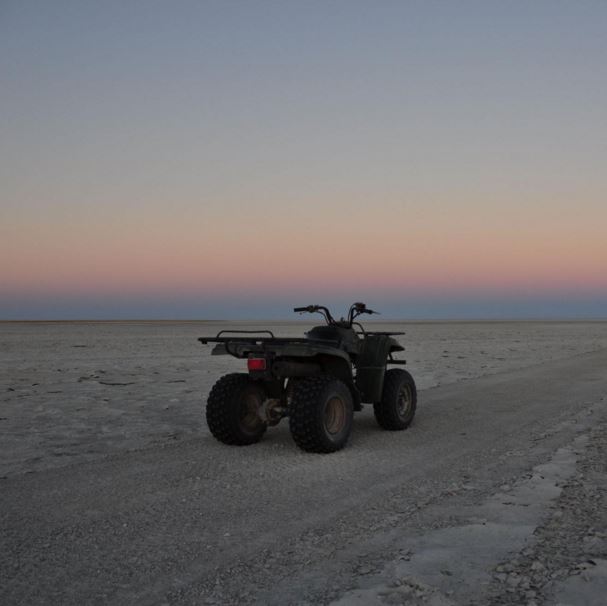 There are few experiences more mesmerizing than lying out in the wilderness under a living planetarium with ever-evolving stars that crowd the night sky, horizon to horizon. The vastness of unpolluted night skies is astounding to some, and take on a spiritual dimension for many. Some of those stars look so close that it seems you could reach up and touch them. There are fewer places left on earth where this is possible.
The Makgadikgadi Salt Pan in Botswana is just such a place.
Indeed, this enormous salt pan in the middle of the dry savanna of northeastern Botswana is one of the largest salt flats in the world. During the season, take a quad bike out across this startling and expansive lunar landscape. Here, everything seems more… the silence more intense, the wildlife more unusual, and the traditional Bushmen community more ancient.
Go fly camping at Camp Kalahari's Xau Xai, where you can sleep in a dome tents or out in the open; visit with charismatic meerkat colony; walk with Zu/'hoasi Bushmen trackers; search for ancient stone tools; and explore by quad bikes or on foot.
This phenomenal experience can be added to your southern Africa safari such as our Zambia & Botswana: Uncharted Footsteps.
The Star Wars movies reached cult status decades ago. So it isn't surprising that the debut of the newest episode – Star Wars: The Force Awakens – broke box-office records worldwide.
One fan, an 11-year-old boy, was determined not to miss this global event. His family were set to travel with Big Five to Peru at the same time the movie premiered in the United States. His disappointment could have started out this family's long-planned journey on a sour note.
Big Five and their travel advisor were able to arrange for the family to see the opening showing in Lima, Peru the following day – in English and 3D!
Whether you see it in a theater in Lima, Jaipur or Cape Town, participating in an everyday event such as going to a movie in a new country and with a different culture can be fun experience.
Where is the most unusual place you have seen a movie? Tell us on Facebook.
« back