We've all heard stories about the hole-in-the-wall joint that turns out to be a diamond in the rough. Well, Bangkok has its Jok's Kitchen, a tiny, back-street restaurant deep in the Chinatown section of the city.  Indeed, you have to walk through the crowded alleyways of a vegetable market to reach the small house restaurant. You would not recognize it as a fine dining establishment from the outside unless someone told you. But fine dining it is, its many fans proclaim.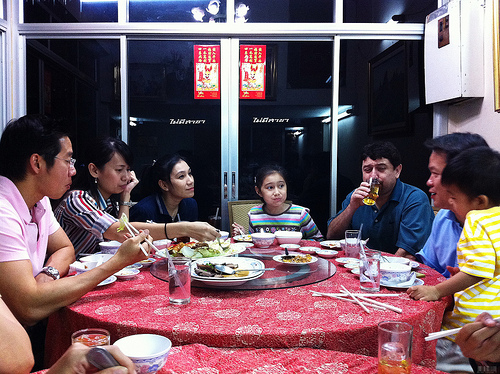 It is known locally as the One-Table restaurant, even though today it has grown to five tables. But it still feels like you are in someone's home. There is little in the way of decoration, but as you will see, none is needed. The food here speaks for itself. Indeed, you will need at least a two-month lead time. Yes, reservations are made on a two-month, maybe even three month, basis for dinner; and a mere two to three weeks for lunch.
This unpretentious restaurant, according to one reviewer, "exemplifies the very best in Chinese cooking, with a wide range of classic Chinese delights…"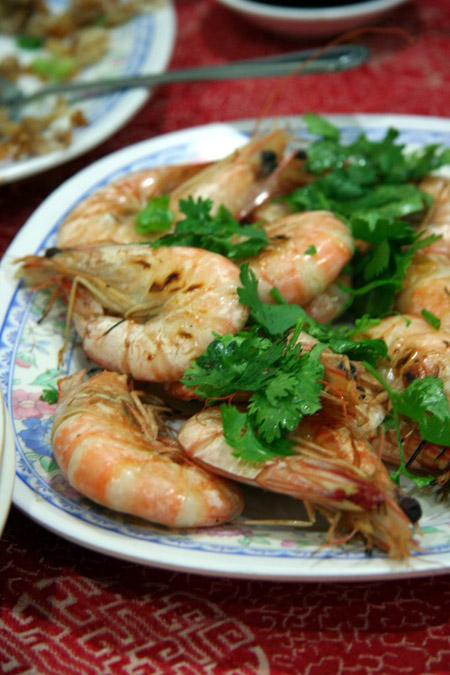 Primarily known for its seafood, you can expect dishes such as Surat-thani sea crab, shelled; spicy lemongrass salad with prawns; vegetables in oyster sauce with canned abalone; and taro mousse with ginkgo nuts on the bed of sweet sticky rice for dessert.
If you are a foodie, or even if you're not, you will not want to miss out on an opportunity to experience this culinary and cultural adventure. Plan ahead if you want to visit Jok's Kitchen on any of our Thailand journeys such as our Thailand – A Natural Adventure.
Friends and Family,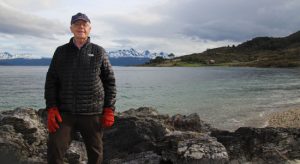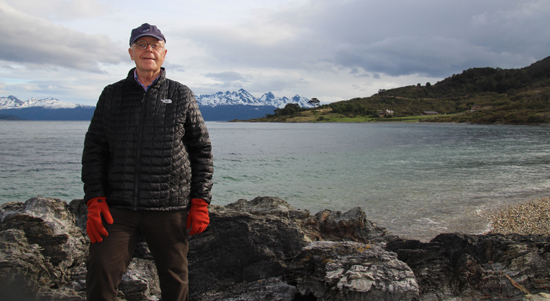 Arrived in Ushuaia, the Southern most city in the world surrounded by the snow covered Andes Mountains by both Chile and Argentina and situated on Beagle Channel. It is very beautiful while the city is quite rustic and reminds us of a Swiss ski village chalet hamlet. Our hotel is on the Channel with beautiful views everywhere. Tomorrow we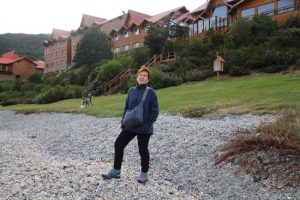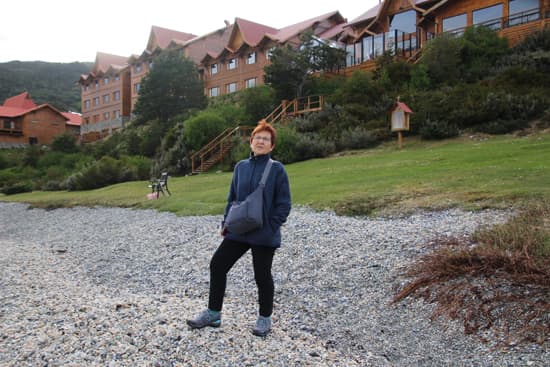 venture into Tierra Del Fuego National Park, first by bus and then by train. At the end of the day we board our ship for four days of travel to Cape Horn and then through the Magellan Passage stopping at glaciers and islands along the way to see the various flora and fauna (penguins, sells, walrus, etc.). I'm not sure about communications on the boat but will certainly try. Weather is expected to be rain, 20 – 30 mph winds, and in the 30's/40's. We have our Dramamine at the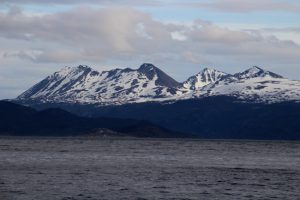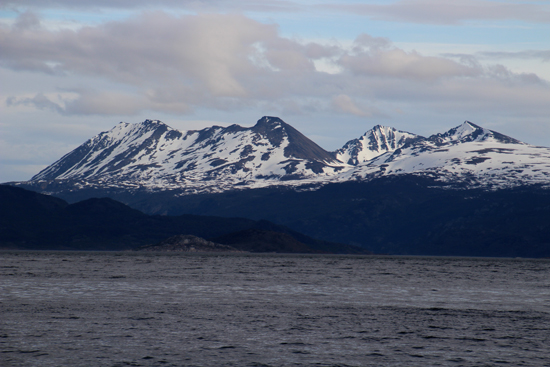 ready and we are hopeful that the weather permits the boat to stop at Cape Horn so that we can climb the actual hill and do photo ops at the steel statue marking the juncture of the Atlantic and Pacific Oceans – fingers crossed. I am sending two photos either through this repaired blog or separately to you. Once again my apologies for the multiple emails. Big Five assures me that they are working on it.
We hope that you are all well. Gazelle Marie-Jo's ankle has mended well but we are being careful as we proceed needless to say.
Much love to you all!
Dr. Jones and Gazelle
Enjoying the magnificent views of Iguassu Falls
Hola familia y amigos! We have safely and successfully arrived in Buenos Aires. Flights went well, a little over nine hours from Atlanta so we arrived early. The airport is much smaller than we thought it would be. Bags arrived, Customs and Border Control went smoothly, and our guide Sonia was waiting for us. We are at the Alvear Palace Hotel (tres chic), getting settled in, and then will explore a bit of the city. Love to all! GP/Dad
You might remember the bad-tempered, whirling cartoon Tasmanian devil, but that is as far from Tasmania's temperament as cabbage is from a giraffe. Indeed, this Australian state that seems to have been flung off to the south of the mainland, has a curiously sweet nickname, Tassie, and an interesting story to tell.
Did you know, for instance, that Tassie was the site of the establishment of the first environmental party in the world? Or, that nearly 45% of the state, which includes 334 smaller islands, is protected in reserves, UNESCO World Heritage Sites and 17 national parks – and all wrapped up in a space about the size of West Virginia or Ireland?
This is a nature lover's dream come true. And, for walkers…. Well, if you have a walker in your family, don't expect him or her to rush home anytime soon once they've landed in Tassie.
Walking the remote reaches of this island rewards you with unbelievably dramatic landscapes and ridiculously stunning marine views. There is no better way to connect with this natural wonderland than with your own two feet.
Four of the eight multi-day "great walks of Australia" are here.  There are walks to suit all interests and abilities – walks to mountain peaks, through temperate rainforests and along truly pristine beaches. There are heritage and city walks, and walks to discover Tasmania's food and wine.
Walking the Freycinet is one such walk. On the east coast, this four-day trek takes you through the pink granite Hazard Mountains and lush coastal forests, and some of the purest of white-sand beaches, including the world-renowned Wineglass Bay. You follow the footsteps of the Oyster Bay Tribe, hiking the same ancient bush tracks that have been used for 30,000 years.  Add a walking experience to your Tasmanian adventure such as our new Australia's Ancient Landscapes.  Note: By staying at Saffire Freycinet, you are helping to support Save the Tasmanian Devil.
Family and friends, we are on our way to Argentina. I will try to keep you posted, along with photos, through the Big Five blog. It would appear that photos will be tough because the size limit is quite small for their site. we will see. Love, Grandpa/Dad
I'll bet at least once in your life someone cautioned you against eating and talking at the same time. But what about walking, talking and eating? If you like to walk, meet new people and love food…. we have a treat for you!
Anthologists have long explored connections between what we eat and who we are. Much about a country and a culture is expressed through its cuisine. We have a delightful foodie experience in the lovely city of Cape Town, South Africa. What makes foods distinctive from region to region usually originates in the home. But you can't just wander into someone's house and pick up a spoon.
So on this experience, you walk the streets of Cape Town, stopping to taste a mixture of traditional South African dishes found in the city's street foods. You visit some artisanal food and coffee shops. You talk to cooks, chefs and food fixers as you taste some South African soul food such as pap – a porridge that is a staple of the traditional Bantu people. It's served with samp (corn kernels) and bean stew, and vetkoek, fried dough bread common in Afrikaner cookery. You'll also sample falooda, a traditional Muslim rose milkshake, and gourmet bunny chow for a taste of Indian cuisine. Taste bobotie pies, a modern take on the Bobotie dish, traditional with both the Cape Malays and the Afrikaners. Try koesister, Cape Malay spicy doughnut "dhaltjies"/chilli bites. Artisan chocolate is made from pure unroasted cocoa beans and combined only with sugar – suitable for vegans. Enjoy meebos – a local sweet made from dried apricots.
This is something you will want to tell mom about – just don't tell her you were eating and talking at the same time. This food experience can be incorporated into a South Africa journey that includes Cape Town such as South Africa – Cape Town & Eastern Cape.
In most regions of Europe and North America graffiti continues to be seen as destructive vandalism and is largely stigmatized. Not so in Buenos Aires! Indeed, quite the opposite is true. The vibrant Argentine capital has become one of the world's centers for street art with thousands of murals decorating houses, schools, businesses, public buildings and churches. Some of these works are even funded by the government, and the artists are recognized and respected.
Big Five offers its guests to the city an intimate look at the legendary street art during a three-hour graffiti tour in the company of an anthropologist guide. Guests see another side to the city as well as meeting artists and visiting local galleries, gaining cultural insights into the political origins and modern-day issues of Buenos Aires.
Big Five's goal in using specialist guides such as this is to insure that guests return home with a deeper, richer understanding of a place. You can explore this artistic side of Buenos Aires on one of our Argentina journeys such as our 16-day Argentina Adventures.
Here are some beautiful, colorful examples: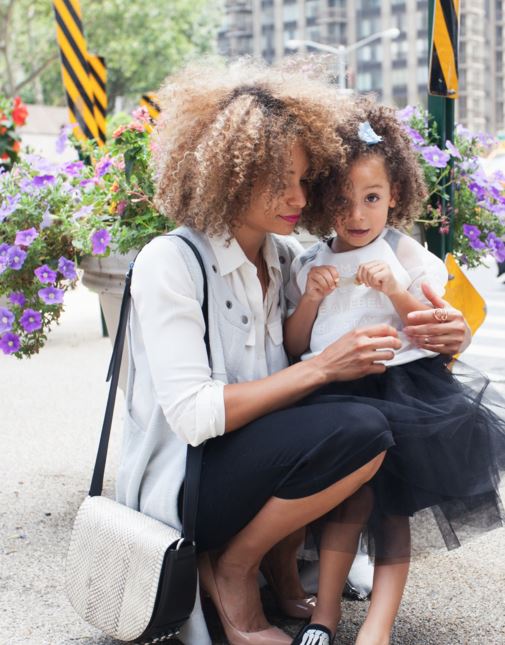 When our babies are born, 18 years until college seems like forever. But the reality is that when it comes to traveling with your kids, the time spent dwindles down to something under a year. Work, school, outside activities all eat away at our schedules and our plans until we are left with something like 252 days – plus or minus – of total vacation time with our children before they leave for college.
Discussions at the recent Family Travel Association Summit (FTA) in Montana brought up the fact that family travelers living in North America are taking less time off today than we did 40 years ago! That is truly remarkable considering that we once believed technology and new methodologies were going to free up time for the average worker. Many factors go into this reduction in time away from work and school.
At the same time, studies show that both parents and children are taking notice of this tendency. Today, they are searching out ways to counteract this trend to spend more time together, both at home and on the road. They are looking for journeys that recognize the difference between merely family tolerant and genuinely family focused.
One of the most vital messages to come out of the FTA summit is simply this – time spent together with family on vacations not only changes a child's life… it actually changes a child's brain! The additional stimulation of new places, experiences and people increases the brain's ability to map information – regardless of the age of the child. Even infants benefit from this process and it enhances future learning.
Surveys of children report that their best memories may not be what we adults would expect. It may not be standing on the Great Wall of China; instead, it might be time spent giggling over the funny-looking noodles or seeing how the wall is crumbling in places. It's all interconnected and builds as each new experience is added.
As our children become citizens of the world, they also gain the power to help change that world as they grow into it. That is why Big Five is a proud founding member of the Family Travel Association and embraces its mission to spread the word that the importance of family travel should not be underrated as a tool to help us save the planet.
So where will you go and what will you do with your kids?  The key lesson – go now.
Remember, 252 days.
Visit bigfive.com/kids for ideas and more.
« back