One of the most common words used to describe Kenya is "magical". For evidence of this, all you need to do is watch the Wildebeest Migration at Maasi Mara. Over a million wildebeest follow the smell of rain in hopes of finding fresh grass. Not only is this an amazing sight, it is also an amazing sound! You can literally hear the heard approaching, millions of hoof beats drumming like thunder. There are wildebeest as far as the eye can see, with some zebras sprinkled in as well. This migration can be very dangerous to members of the heard, as predators such as lions and hyenas are drawn to the spectacle. The dung from the migrating animals serves as a fertilizer for the plains, setting the stage for next year's migration.
As impressive as the great Migration is, it's only one of the many extraordinary experiences that awaits travelers who visit Kenya. The country's natural splendor starts with its weather as it is a year-round tropical haven for travelers from around the globe. Usually the days are bright and sunny and the nights are cool. The agreeable climate makes the gorgeous beaches and national parks enjoyable any time of the year. The weather alone makes Kenya stand out from other destinations, but there is so much more to this African gem.
One of the biggest elements to Kenya's natural beauty is its wildlife. Even excluding the great Migration, Kenya offers some of the best wildlife viewing in the world as the famed Big Five call it home. The lion, leopard, buffalo, rhino and elephant can all be seen roaming free. While there definitely is no absolute guarantee you will see all of the Big Five in one trip, the possibilities are pretty good!
In reality, the only word that can come close to describe everything Kenya has to offer is "magical". Whether you want to just take in the scenery or go in search of the Big Five, Kenya is definitely for those who seek natural beauty.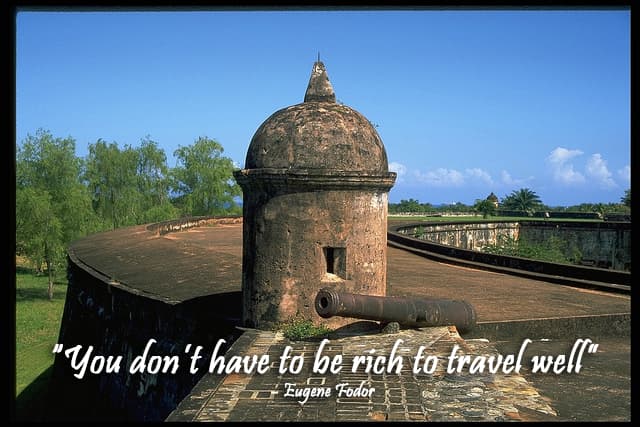 Fun Fact: The 18th Century Fortaleza de San Fernando de Omoa was built to protect the coast from pirates.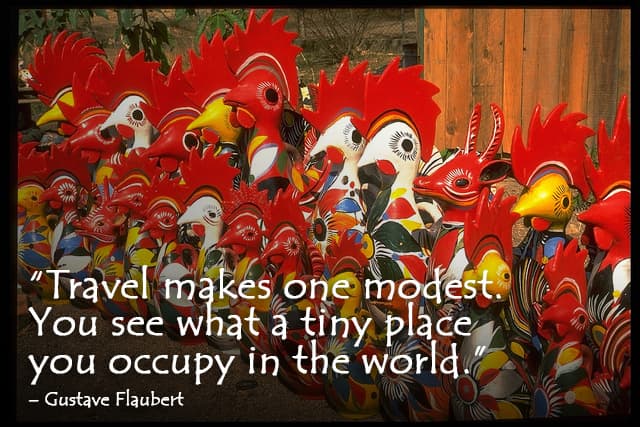 Fun Fact: San Lorenzo depends on tourism for its economic well being; local artisans offer wonderful goods for a bargain.
If you are looking for a little bit of Central American heat with a splash of Caribbean water, Belize is the place for you. Visitors to Belize will experience a place of total perfection where they can enjoy the best of both worlds. As soon as you step off of the plane, you are surrounded by the brilliant colors of the sapphire ocean and the lush native foliage. The people of Belize are always ready for a good time as there is plenty of shopping, lounging, eating and adventures to be had. When you return from your trip, you will wonder if your experience was real or a dream.
There are many national parks, wildlife sanctuaries and marine reserves to explore while in Belize. Over forty percent of the country is protected, so you are likely to see plenty of native animals both on land and sea. Hiking tours are a great idea as you will be guided through some very interesting places and will be able to observe creatures that you can't see anywhere else in the world. If you are passionate about the ocean, Belize hosts some of the clearest waters you have ever seen. Snorkeling with the sea turtles is definitely an enriching experience.
While Belize is becoming a more popular tourist destination, the country does everything it can to ensure that it keeps its habitats and animals safe. When traveling to Belize, keep this in mind. With so many amazing things to see and do, treading carefully while visiting can help preserve the natural beauty of the county. This way, both natives and visitors can enjoy everything that Belize has to offer.
Because of their attention to environmental conservation, Belize has become a very unique place that showcases the best of ecotourism. The luxury buildings and hotels have been erected were done so with the environment in mind. They even use solar energy and reclaimed wood! You might leave Belize feeling greener than when you arrived.
The people of Belize are very proud of their country and are doing everything that they can to ensure that it stays both healthy and beautiful for those who wish to see it. When visiting, take your time so that you can take in everything that it has to offer and come away revitalized from the wealth of the planet.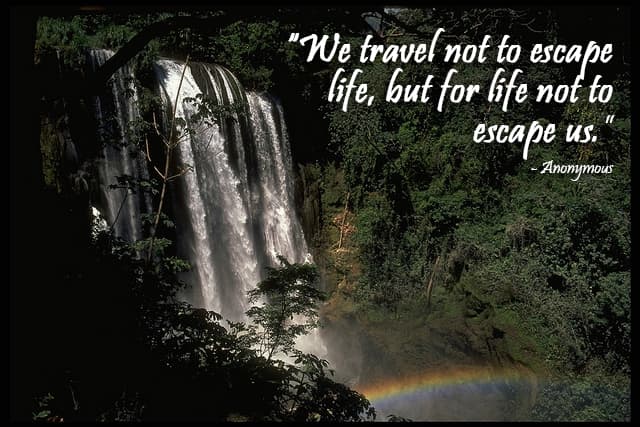 Fun Fact: Close to Yojoa Lake, the Pulhapanzak waterfall is as grand as Niagara and drops a stunning 140 feet.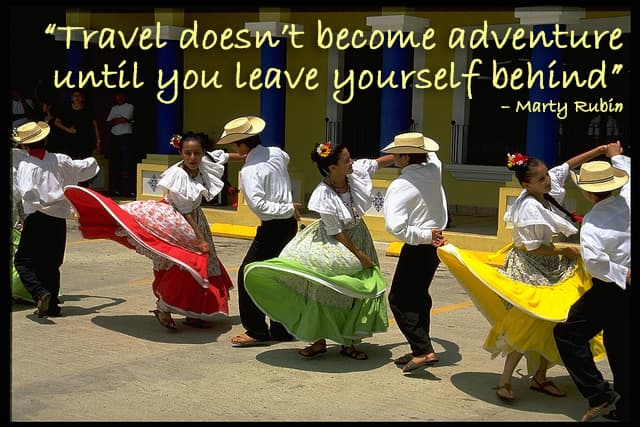 Fun Fact: Turiplaza is the largest marketplace for Honduran artisans; folk dancers show off their own living art!
If you are the type that wants to go on a trip to spend lazy days lounging around, then Zambia might not be for you. However, if you are an adventurous traveler who is in search of excitement, then definitely consider planning a trip! Zambia has been called a diamond in the rough; all it needs is for an intrepid traveler to carve it out and shine it up. When planning a trip to Zambia, it is very important to know where the best sights are. Here are three options of great places you should visit while in Zambia.
Victoria Falls
Victoria Falls is a very popular tourist destination in Zambia. There might be crowds of other travelers, but it is worth wading through them to see the spectacular views of the thundering mile wide falls. The spray from the falls can be seen from miles away and the roar of 546 million cubic meters of falling water per minute will stick in your mind for years to come.
South Luangwa National Park
The South Luangwa National Park is known as one of the greatest wildlife sanctuaries in the world. The concept of the walking safari was born here and it is a great way to observe some of the 60 different animal species and 400 bird species that roam the park. See antelope, hippopotami, baboons, giraffe, zebra, buffalo, elephant, storks, red chested cuckoos, and more.  Nature lovers will love a visit to the South Luangwa National Park.
Lake Kariba
With so many beautiful natural wonders in Zambia, it might sound odd to visit a manmade destination. However, Lake Kariba is definitely worth a visit. This is the largest artificial lake in the world and hosts a thriving ecosystem. There are numerous fish species, birds and larger animals that call Lake Kariba home. Its possible to spot Nile crocodiles, hippos and sometimes even elephants. Fishing is a major attraction here, so be sure to look into taking a fishing safari.
There is almost an endless list of amazing things to see and do in Zambia. However, Victoria Falls, South Luangwa National Park, and Lake Kariba are among the most exciting. Be sure to include them in your to-do list when visiting Zambia.
If you are looking for a trip you will never forget, then Botswana is the place for you! In this majestic country, wild animals roam free and the overall beauty of the landscape is truly breathtaking. There is bound to be something in Botswana that you will want to take with you for the rest of your life.
Consider starting your trip in Johannesburg, South Africa. You will experience a unique culture and also cuisine that won't be found anywhere else in the world. Take the time to learn some of the local customs and be sure to do a bit of souvenir shopping too.
After departing Johannesburg, travel to the Okavango Delta and see if you can successfully navigate the winding maze of lagoons and islands. It is definitely recommended to bring a guide as these waterways twist and turn. A guide will also be able to help you discover the hidden gems of the delta. These wetlands are home to many different bird species as well as larger mammals such as antelope and Oryx. Traveling up the delta will bring you to the Okavango river. This river is surrounded by a rich ecosystem populated with lions, zebra, wildebeest, gemsbok and elephants!
Tours are available so you can see all of these animals in their natural habitat. The Moremi Wildlife Reserve and Chobe National Park both have very exciting tours. Be sure to bring your camera, as there will definitely be photo-worthy sights.
Botswana is a beautiful country full of diverse landscapes and animals. Actually, there are more animals than people in Botswana, so if you are looking for a bit of a "wild" trip, you should plan your visit today!
If sitting in traffic, battling crowds of tourists, briefly seeing a tourist attraction and then trekking back home is your idea of an adventure, then Zambia probably isn't for you. However, if you would rather observe exotic animals while riding on the back of an elephant or witness the massive migration of millions of wildebeests across the Liuwa plains, then Zambia is a perfect destination for you! Zambia is everything that a dream vacation destination should be and more!
Need some excuses to plan a trip to Zambia? How about safaris, fishing, rafting, bungee jumping, jet boating, bird watching and animal observing. The only thing limiting the opportunities in Zambia is your imagination! If you are especially interested in wildlife, then you will be amazed by the diversity that Zambia has to offer. You will likely see elephants, rhinos, buffalos, leopards, hippo, zebras, warthogs, giraffes and more. The land animals aren't the only inhabitants of Zambia as most bodies of water are home to a variety of fish life. Over 300 species of fish have been documented.  Perhaps you will have the opportunity to discover a new one yourself!
The life of the land and sea are very exciting, however we can't forget about the life in the sky! Zambia is home to over 749 bird species, so bird watchers are sure to be thrilled. Some of the birds that you might observe are woodpeckers, hornbills, kingfishers, cuckoos, parrots, black-breasted snake eagles and more! Even casual observers can't help but admire the impressive array of fine feathered friends in Zambia.
Zambia is full with wildlife and roughly thirty percent of its land is used by game parks and reserves. If you are planning on visiting Zambia, definitely stop by one of these great parks so that you can get an intimate experience with diverse and wonderful wildlife.
1. Ras al-Jinz
With stunning shorelines and remarkable biodiversity, Ras al-Jinz is a haven for visitors – and for the green turtles that nest here!
2. Adam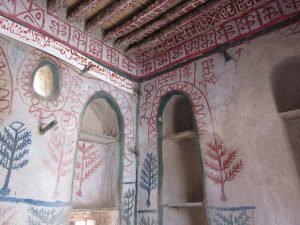 Adam is the last green oasis before the desert, full of interesting forts, mosques, and souqs. A journey into traditional Oman.
3. Al Ayn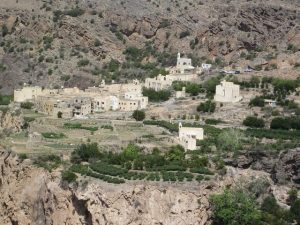 The necropolises of Al Ayn invoke a haunting grandeur, made even more spectacular by stunning sunsets.
4. Al Hamra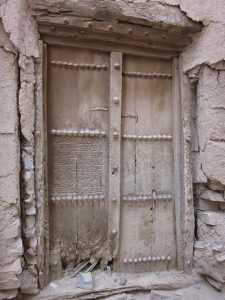 Al Hamra, one of Oman's treasures, boasts some of the oldest homes in the country, made with palm beams and topped with mud and straw.
5. Bikrat al Mawz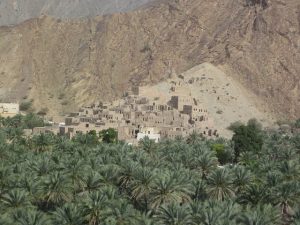 A waypoint for adventurers climbing to the Saiq Plateau on Jebel Akhdar. Before you go on, stop at Nizwa Souq for provisions or a glimpse into Omani life.
6. Bimah Sinkhole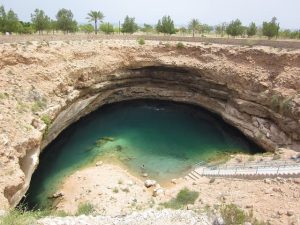 The deep limestone bowl is filled with water of every shade of blue and green: a refuge for sweaty visitors.
7. Muscat, Al Alam Palace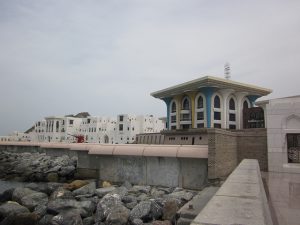 One of His Majesty Sultan Qaboos's six palaces, Al Alam is a flamboyant highlight of Old Muscat's skyline.
8. Dhow Cruise, Muscat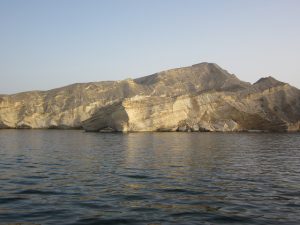 A sunset dhow cruise through Muscat's gorgeous scenery is the remedy for any travel stress.
9. Muscat, Grand Mosque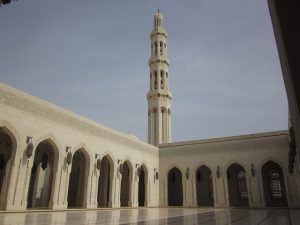 The Grand Mosque is as opulent and refined as Al Alam is brash and bold. It boasts the world's second largest hand-woven carpet, a 21 tonne prayer mat, and a 14-meter chandelier.
10. Muscat, Grand Mosque #2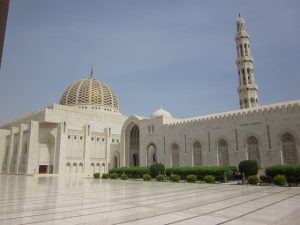 A place of worship accommodating up to 20,000 faithful, the Grand Mosque is open to non-Muslims during certain hours. Dress modestly, and, women, be sure to cover your hair.
11. Shangri-La Barr Al Jissah Resort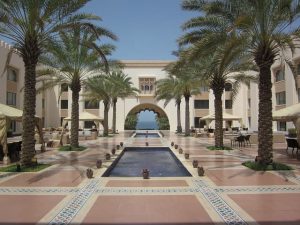 The Sea of Oman, 124-acres of beautiful scenery, and luxurious accommodations greet guests of the Shangri-La Barr Al Jissah Resort.
12. Nakhl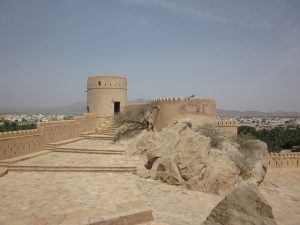 Once a fortress protecting an oasis and important trade routes, Nakhl Fort is, today, a gateway into Oman history and culture.
13. Nakhl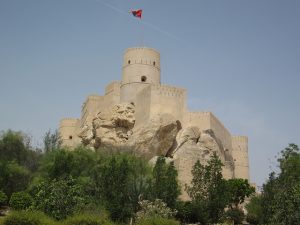 Time your visit to coincide with the weekly goat market; even if you're not shopping for livestock, it is a lively cultural event.
14. Nizwa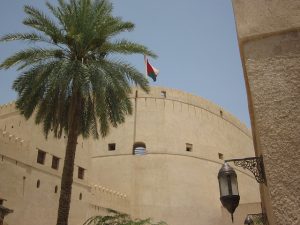 One of Oman's oldest cities, Nizwa is a thriving and bustling hub of agriculture, learning, and recreation.
15. Nizwa, Round Tower Fort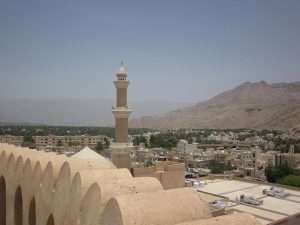 The stalwart fort, with thick walls meant to withstand mortar attacks, is now Oman's most famous attraction.
16. Nizwa Souq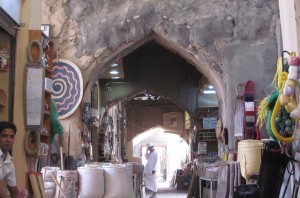 Something for everyone at Nizwa Souq: find handicrafts, seeds and nuts, jewelry, spices, fragrances, and more.
 17. Nizwa Souq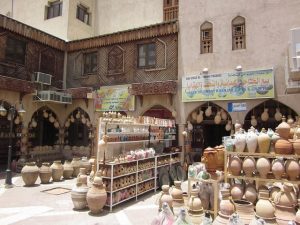 Fill your market bags with authentic souvenirs and your memory with the energetic exchanges and fascinating customs of Omani Souqs.
18. Ras al Jinz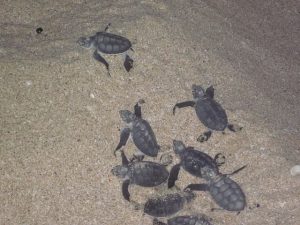 20,000 turtles return to this pristine shoreline to lay their eggs; be respectful, keep your distance, and don't interfere with this beautiful act!
If you are someone who loves to be near the ocean, loves a beautiful skyline and loves fine food, New Zealand has a city for you! Auckland, New Zealand is as close to paradise as you can get. New Zealand rests right off of the coast of Australia and is very far away from most other continents. For those that want a travel destination that truly lets you "get away", Auckland, New Zealand is the perfect place. This is the unique opportunity to travel farther than you ever have before and take in some sights you have never seen before.
Auckland is a bustling coastline city that is full of urban culture. While you stroll down the streets be sure to pop into a few of the small shops along the way. It is quite fun to browse the variety of goodies that are available. You will definitely want to pick up some trinkets for your friends and family. The fun of shopping will surely make you hungry, so stop by one of the many restaurants. These eateries offer local cuisine as well as flavors from other locations. You can truly taste Auckland's diversity.  When the sun starts to go down, Auckland heats up. The nightlife in the city is very vibrant and is beloved by the locals. From thumping nightclubs to mellow bars, there are a few different ways to make the most out of an Auckland night.
The charm of Auckland is not limited to the city. Once you venture outside of the cosmopolitan center you are greeted by a gorgeous countryside. If you are a fan of wine, you will adore touring one of the several vineyards located just outside the city. There are also forests and beaches that are a pleasure to explore.  Whether you elect to hike in the forests with friends or take a romantic stroll on the beach with your partner, a visit to the Auckland countryside is sure to produce memories that will last a lifetime.
Auckland, New Zealand  has so much to offer, you'll have to plan things carefully in order fit everything into your trip!
« back