New initiatives build upon Big Five's passion for family travel, offering better understanding and information to guide parents to help inspire children to travel and change the world.
Big Five Tours & Expeditions, the award-winning adventure and sustainable travel operator, is building upon its long-running passion for family focused travel with the launch of Kids KouncilTM. This junior think tank was created to discover what children, ages 6 to 15, see as important. Additionally, a DNA for Kids webpage has been launched for young travelers to help their parents pinpoint the most fulfilling destinations for their children. The new initiatives are designed to inspire younger generations to embrace travel and encourage parents to take their kids along for the ride.
"Family travel is important to us on many levels, not just as an 'industry segment,'" noted Ashish Sanghrajka, President of Big Five Tours & Expeditions. "There's a world of wonders waiting to be discovered, and we want every generation to experience them. We aim to inspire the children as well as the entire family to discover and change the world."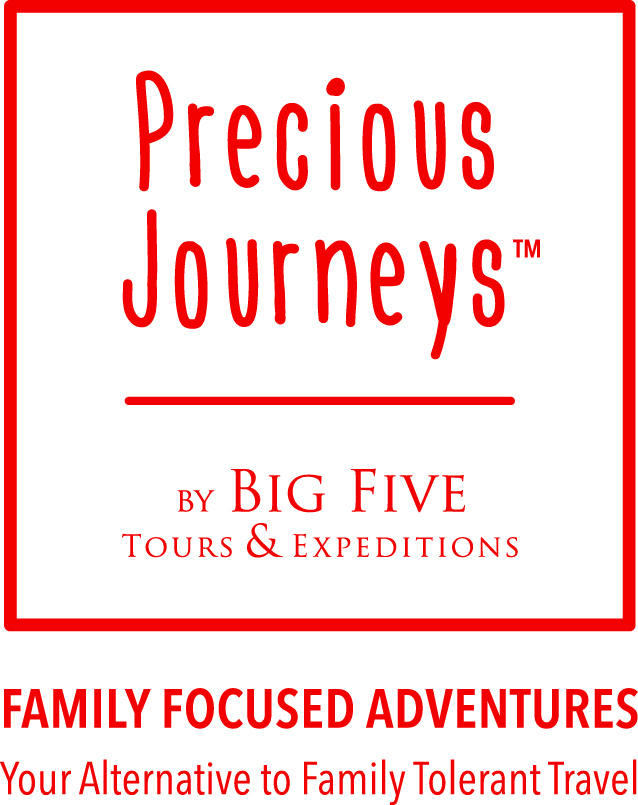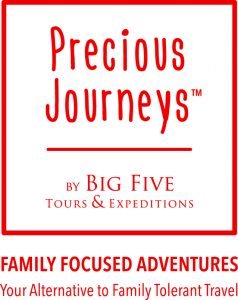 Indeed, that was the original impetus behind Big Five's innovative Precious Journeys® and Precious Journeys® College Edition adventures, developed for families with a variety of unforgettable experiences and itineraries.
"Our newest family travel initiatives are designed to complement those existing programs, and provide insight into the desires of younger travelers as well as useful tools to guide the parents in their travel decisions," added Sanghrajka.
According to a 2018 report on the "Future of Millennial Travel" by Resonance Consultancy, 44% of Millennial travelers, one of the most sought-after travel market segments, take vacations with their children, and a quarter of Millennial families choose to vacation internationally.
Among recent initiatives and developments that illustrate Big Five Tours & Expeditions' focus on family travel include:
Kids KouncilTM: As part of the ongoing efforts to evolve its approach to family travel and better understand its younger clientele, Big Five went straight to the source with its inaugural Kids KouncilTM to gain insight into what is important to children today. Held at company headquarters, the Kids KouncilTM participants, aged 6 to 15, discussed a range of topics among themselves, without adult involvement. The initial meeting revealed that kids have a lot to say about what is wrong with the world and how to make it a better place. The kids will be involved going forward in helping to develop programs with Big Five Tours & Expeditions. With such impressive results, the company will host Kids KouncilTM bi-annual meetings to provide a platform for younger voices and through their ongoing participation, review and feedback, these kids will help create a series of Kids Kouncil ApprovedTM journeys for families.

DNA for Kids: Inspired by the initial Kids KouncilTM meeting, Big Five Tours & Expeditions recently unveiled a new DNA for Kids webpage for children to determine how they like to travel and share that with their families. The DNA for Kids page appears on Big Five Tours & Expeditions' satellite website, YourTravelDNA.com, designed to help travelers choose the best destinations to explore based on their personal style and interests. The DNA for Kids page offers a series of statements to check off, from "My idea of a perfect day is doing the things I like without having to wait, and doing things that help others" to "I love to eat and I'll eat anything, even a crocodile." Kids' personal preferences can be emailed to their parents to assist them in planning their family vacation.
Family Travel Association Appointment: Ashish Sanghrajka, President of Big Five Tours & Expeditions, recently joined the Board of Advisors of the Family Travel Association, a coalition of family travel suppliers, resources and experts designed to change the way families travel while offering a collective voice on behalf of companies serving traveling families. The role will find Sanghrajka offering his expertise and years of experience operating tours for families in over 45 countries alongside a host of travel industry leaders from the corporate and public sectors including media.
For more information about Big Five customized family trip itineraries, contact info@bigfive.com, call a destination specialist at (800) 244 3483, or visit www.bigfive.com.
India Kids Kouncil™ Approved Precious Journeys® | Big Five launches Kids Kouncil™ | Let Them Lead