India's culture is among the world's oldest, and the sari, or saree, is among the oldest known forms of dress. It dates back more than 5,000 years, and actually appears to trace back to the Indus Valley Civilization, 2800–1800 BC, around the northwestern part of the Indian subcontinent.  The first mention of the sari was in Rig Veda, the world's oldest surviving literature dating back to about 3000 BC, making it likely the longest continually worn dress in the history of mankind.
Cotton was first cultivated and woven in the Indian subcontinent around the fifth millennium BC. Interestingly, the dyes used during this period are still in use today – indigo, lac, red madder and turmeric. Silk entered the picture around 2450 and 2000 BC.
There are more than 80 recorded ways to wear a sari. The most common style is for the sari to be wrapped around the waist, with the loose end of the drape to be worn over the shoulder, baring the midriff. This unstitched rectangular piece of fabric can vary in length from 5 yards to 9 yards, and is about 40 inches wide. Every sari has a theme woven into its design, and often a story.
Several regions in India are famed for their saris, including Rajasthan, Gujarat, Uttar Pradesh, Bengal, and Tamilnadu. Among the most elaborate and sought after are the Patola saris of Gujarat, noted painted peacocks and intricate five-color designs. These saris are among the most time consuming to produce and less than 30 of these saris are created in a year and range in price from $2,000 to $20,000.
There is a folk tale that says that the first sari was cast from the loom of a fanciful weaver, who dreamed of Woman, and began to weave. "The drape of her tumbling hair. The colors of her many moods. The shimmer of stars. The softness of her touch. All these he wove together. He couldn't stop. He wove many yards. When he was done, he sat back and smiled and smiled and smiled."
To explore India's rich traditions, check out our India – Gujarat & Karnataka.
When it comes to sustainability, we have traveled a long, inspiring, exciting and sometimes bumpy road. But make no mistake the age of great green travel has arrived as more travelers seek out the trip of a lifetime while also caring for people and the planet. At the forefront of this movement has been Costas Christ – an international expert, speaker, writer and passionate advocate for sustainable travel. NBC News' Travel Editor put it this way: "For the past 30 years, Costas been at the leading edge of the green travel movement, since way before it was ever called green or even a movement." So we asked Costas how he travels the world. His answer appears below. The original version of this blog was published on NatGeo.com and is reprinted here courtesy of National Geographic Traveler. 
My Sustainable Travel Manifesto
By Costas Christ
Some people look for the pool. Others head to the concierge.
Me? The very first thing I do when I arrive at a hotel is stand in the lobby and take a visual 360.
Can I tell what country I'm in (or even what continent I'm on) from the décor, the staff uniforms, the architecture? If not, I head for the door. I want lodging that embraces a sense of place, not conquers it.
The way I travel reflects my values: environmentally friendly, protecting natural and cultural heritage, and supporting local people—all combined with a sense for adventure, discovery, and fun.
There's a reason I approach travel this way. In 1950, there were 25 million international travelers ("tourist arrivals" in business parlance). Last year more than a billion globetrotters tapped into the promise of falling in love with the world–from the Eiffel Tower to the Great Barrier Reef. And by 2027, the UN's World Tourism Organization predicts we will eclipse two billion people crossing borders on holiday.
That forecast can be good and bad; done well, travel is a powerful opportunity for enriching our lives and safeguarding the planet. My plan? To share where and how this new vision for "travel with meaning" has taken root, and what you can do to be part of this doing-well-by-doing-good revolution.
Two decades ago, I could count the number of eco-friendly tour companies on one hand. Now they can fill a book—a good thing. But some operators walk the talk better than others. So how to know what to pick?
Before I sign on, I sleuth out a company's sustainability cred on the Web and I ask questions: Do they support the protection of nature, help safeguard cultural traditions, give priority to hiring local people?
If answers are vague, I move on. I want my hard-earned vacation dollars going to tour operators who feel as passionately about the world as I do.
If you ever see me in a chain hotel, it's because I'm attending a conference or need to be close to the airport. Otherwise, I opt for lesser known, authentic, and surprising places to stay. Among them: Six Senses Zighy Bay in Oman, where you can hang glide into the reception area for check-in, and Bulungula Lodge on South Africa's "Wild Coast," run by village women who make fresh fruit smoothies using a bicycle-powered blender.
Each summer I spend my days as an organic blueberry farmer in Maine, so it will come as no surprise that you will also find me dining in restaurants that are pushing the boundaries of farm-to-table cuisine–like Patria on the outskirts of Quito in Ecuador.
When it comes to sampling fresh and local delights in Asia, it's hard to beat Singapore's Old Airport Road food hawker stalls. If you are a seafood lover and want to avoid accidentally dining on threatened fish stocks, I pull up the Monterey Bay Aquarium Sustainable Seafood Watch app on my iPhone.
Once in Dakar, I stepped onto a charter bus to see this pulsating West African city. And see it I did. I just didn't experience it. Missing was the possibility of unscripted interaction: stopping to listen to a group of street drummers, exchanging pleasantries with tie-dye-clad women amid towers of exotic fruit at a weekend market, sitting among locals at a café serving Ceebu jën, Senegal's national dish.
Don't get me wrong – there is safety and camaraderie on a big tour bus. But if I can explore by foot with a local guide, I always do; it is more meaningful for me, better for the environment, and I can also choose where to spend my dollars to benefit people away from the tourist hubs.
You will also find me raising red flags when going local goes too far: More than 30,000 tourists have poured into Ethiopia's Omo River Valley to see the Mursi and other semi-nomadic tribes before their culture is lost in the whoosh of modernity. And this wave of well-meaning travelers is prompting the very changes they wish to avoid. And what about voluntourism? You might be surprised to find out that I'm a skeptic, based on my own experiences.
I invite you to join me on a journey of discovering the world in a more sustainable and yes, fun and enlightening way. For me, traveling sustainably means our children and their children will also be able to have remarkable journeys, whether exploring a biodiversity-rich rainforest in Peru or a tropical island in Thailand.
Costas Christ is Director of Sustainability, Virtuoso and Editor at Large for National Geographic Traveler
Big Five was honored by Virtuoso, a leading travel consortium, at Virtuoso Travel Week, with their sustainable tourism leadership award. Big Five is the only company to have received this award twice.
To see Ashish and Mahen Sanghrajka's acceptance speeches, click here.
It was once thought that there were as many as 27 leopard subspecies, which were described by naturalists between 1794 and 1956. Today, however, it is known that there are actually nine subspecies: African, Indian, Arabian or Erythrean, Persian or Central Asian, Chinese, Indochinese, Java, Sri Lankan and Amur or Siberian. It is unlikely you will ever encounter an Amur leopard, which is on the brink of extinction with less than 30 individuals known to still exist.
Fossils of ancestors of the leopard have been discovered in East Africa and South Asia, dating back to the Pleistocene between 2 and 3.5 million years ago. The modern leopard is thought to have evolved in Africa and spread out across Asia nearly a million years ago.
The leopard is the smallest of the four "big cats," but it is probably the most versatile. Its historic range covers nearly every land type and climate, from dry true deserts and humid rain forests to the cold boreal forests of eastern Russia. Despite its adaptability, leopard species are in a near-continuous decline due to deforestation, hunting and encroaching human establishments.
There are conservation efforts going on around the world including in Botswana, where a Facial Recognition Research Project is in progress. This unique project uses groundbreaking facial recognition technology to monitor wildlife monitoring. Our guests can help gather data out in the field. This is the first time this has been attempted to include travelers in Africa. You are provided a camera with GPS capability, and the images you shoot are collected and send to the United Kingdom for scanning. The software can recognize individual species, principally leopards and the other big cats, and a movement map using the GPS data embedded in the image is created.
On another front in wildlife conservation is the increase in anti-poaching measures such as at Little Chem Chem in Tanzania. Its LiveWildlife's wildlife protection strategy included the establishment of an anti-poaching unit in 2010. Currently, this unit patrols the area connecting the east side of Lake Manyara and the northwest side of Tarangire National Park, the location of Chem Chem Wildlife Concession and the re-established elephant migration route. It protects the area from poaching as well as ensuring the land is not being used for livestock grazing and agriculture.
Explore the world of leopards and other big cats on our Presidents Picks journeys: Botswana & South Africa and the Private Conservancies in Tanzania.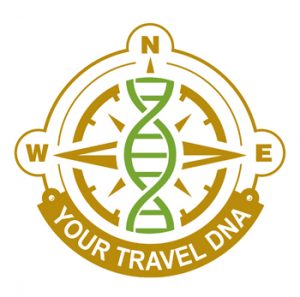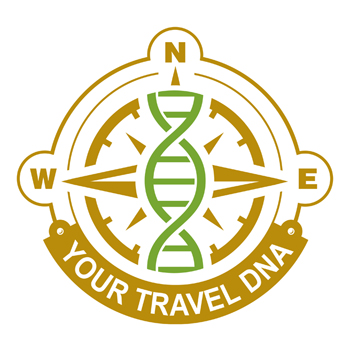 We came upon the unique idea for Distinctive Navigator Analyzer – DNA one day in the company kitchen during a casual conversation. We quickly recognized that we had hit on something. Most people still contact us in the context of a specific destination, but we are seeing a growing number of people asking us where to go to do activities they are passionate about. In other words, they have the what and why but not the where.
So we expanded this concept and came up with yourtraveldna.com, which reverses the usual process in planning a vacation. The destination becomes secondary to your personal pursuits. We knew we were on the right track when we realized how many stories we hear from travelers who planned vacations based on the advice of others – relatives, neighbors, friends, but who were ultimately disappointed, even when the journey was successful.  Because it wasn't their journey!
We created a place where both travelers and their travel professionals can come to explore each individual's life interests. With yourtraveldna.com, you discover the best destinations for you that speak to your particular interests whether you are an Adrenalin Seeker, a Culture Junky, a Star Gazer or something more.
With this simple tool, you open up a world of possible destinations that genuinely excite you with places you may never have even considered before. We suspect some of the destinations will surprise you. The site is free and easy to use and you can use it as often as you like to explore destinations for your next great adventure. You will get a personal Travel DNA profile that will be emailed in a PDF to you so you can print it out or email it to friends or your travel professional to begin discussing travel ideas.
Welcome! Get started on the road to discovering Your Travel DNA, click here.
Please note that we do not collect any information from this site, and the name and email address you provide will never be sold or used for any other purpose.    
« back