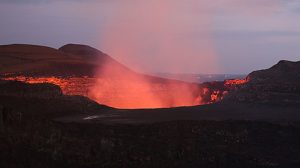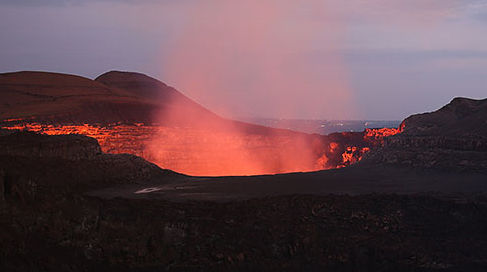 "There is nothing like staring down the caldera of an active volcano," said Ashish Sanghrajka during a recent journey to Nicaragua where he encountered Masaya Volcano at night.
The volcano has a long history of activity and became active again just six months ago. Ashish noted that a team of National Geographic scientists were on hand and would be descending by cable into the caldera the next day.
Only about 30 years after Christopher Columbus arrived to America in 1492 did the Spanish begin their conquest of Nicaragua. At that time, the Masaya and the Momotombo volcanoes were erupting simultaneously. This was the first time early Spaniards witnessed the volcanic activity in the New World. The caldera formed some 2,500 years ago.
From the beginning, they called this volcano the mouth of hell, or Infierno de Masaya. This name followed the tradition of the earlier aboriginal people who believed that the Masaya Volcano was a god. They made offerings and human sacrifices during seasons of drought. Also, the aboriginal chiefs of the region, when solving important matters, asked for "secret advice" of a sorceress who was said to appear inside the volcano.
It is thought that this sorceress of the volcano was a god but similar to the image the Spanish had of the Devil. This added to the idea that all aboriginal gods were products of the Devil.
In 1529, Mercedarian Fray Francisco de Bobadilla climbed the volcano, where he erected a cross in order to exorcise what he called "The Mouth of Hell." The cross was also used for exorcism rituals. You can visit Bobadilla cross today.
In 1979, Masaya became Nicaragua's first national park. Masaya Volcano National Park has an area of 54 km² includes two volcanoes and five craters. It is the only volcano in the western hemisphere where you are able to drive to the rim. In the park, an underground tunnel formed by lava flows is home to bats.
Incorporate a volcano experience into our 8-day Gems of Nicaragua.
The Navigator Series® Edition III is a reference book of the possible. And with it, we present our Distinctive Navigator Analyzer, DNA. You will learn more about this creative and innovative planning tool as you review this book and discover your and your clients' Travel DNA, which helps set the groundwork to let each of us discover what we really want from travel. We came upon the idea in casual conversation, and we recognized that this is the basis for how all journeys should be designed – with your focus, not ours, not those of your neighbors or friends. This means reversing the entire process of what is currently accepted in vacation planning by helping you identify your personal passions. Much like the race car driver who trusts his vehicle and the process of the race, you can trust the process of discovering your own Travel DNA.
Start finding your DNA today order your copy of Navigator Series® Edition III, click on Brochure Order Form; call 800 244 3483; or email reception@bigfive.com.
I have brown skin. I am from Africa. Am I a jihadist? I have a 9-year-old son, and he has brown skin. Does he mean you harm? I have a mother from Sudan. Is she an Islamic radical? Of course not. But I ask in earnest as we continue to witness lives needlessly lost at home and in France, Turkey and elsewhere.
Yet we seem unable to get past another round of finger-pointing questions and accusations and pointless rhetoric from our world leaders.
I am a proud American of Indian ancestry, and I am not normally a fearful person. But the current level of restlessness and violence clearly affects our ability to make right decisions as a population. I travel all the time, and my ethnicity raises eyebrows in airports and in cities right here at home when I have done nothing to deserve this scrutiny. Yes, I have to admit to feeling vulnerable, and I think of the thousands more who are routinely subjected to the same profiling that I undergo. I have had to adjust to the judging looks I get as I am racially profiled in airport security for what seems like the thousandth time. So be it, however, more importantly, I can't help but wonder what do these messages say to my children and to your children? How does this impact them? What if someone says something to my kids, who remain open and optimistic that they can change the world?
Then, I remember the late Nelson Mandela said, "I learned that courage was not the absence of fear, but the triumph over it.  The brave man is not he who does not feel afraid, but he who conquers that fear."
In the travel industry, that underlying fear is that in the face of terrorism, travelers will stay home. The reality is that nothing could be further from the truth. Throughout all the geopolitical events of the last half century, the desire to see the world has remained constant. Our brightest days are still ahead of us, if we can simply get out of our own way.
Our industry has a powerful voice and we need to use it now. But we cannot lead from behind. It may be up to us to use our voice with our leaders who, in turn, need to forego retaliation and instead find a place at the table for everyone where they are respected. Show them a better reality exists before they become disenfranchised.
We must come together and realize that the only reachable solution to what we face is through education. It starts with asking the right questions and understanding that the game has changed dramatically.
Tourism done right has the power to change more lives more powerfully than any other single industry. One of the most potent tools we have is travel itself; travel on a human level that introduces us to one another, where children of different races and nationalities can meet and play together in safety. That is the true power of travel.
Study after study has shown that tourism is the single biggest resistance to those who mean us harm. It is the catalyst for change against poachers in Africa.  The retraining and employment of former drug farmers in tourism with its greater benefits has helped push out the drug cartels that have since largely moved out of Colombia. Tourism has shifted the fortunes in Vietnam, Myanmar, Nicaragua, Laos and countless other countries where the tourism sector is growing to and over 10% of GDP.
It's ok to feel vulnerable and even a little fearful at times like this. It's ok to question how this can ever be stopped, but I firmly believe that these issues are solvable. This is not a political gamble, it is a global one, and without action, the price we pay will come due to our children and their children. It is vital to remember that while this our present reality, it doesn't need to be our future.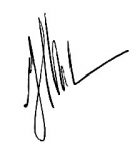 Ashish Sanghrajka
President
Tucked away on an old corn plantation in one of the most remote farms of the Urubamba (Sacred) Valley, explora is debuting its new Valle Sagrado. At 9,514 feet/2,900 meters, it is sheltered and surrounded by mighty mountains that were once home to the mighty Inca Empire.
The hotel is drenched in that ancient history. Indeed, during the entire design and construction process, ongoing archeological studies revealed many vestigial Inca remains, causing explora's team to change the design several times. They recovered worn-out Inca platforms, dug up walls with more than 500 years of history and are still working on the restoration of the The Pumacahua Bath House, a large colonial house built in the 17th century, which belonged to one of Peru's Independence heroes, the Inca Mateo Pumacahua. This house will become a premier spa with the massages rooms, hot tubs, sauna and pool with space for yoga.
With Valle Sagrado as a base, guests can bike through Quechua communities and farmlands, and follow Urubamba River among cornfields, old haciendas and manors from the 19th and 20th centuries. Or, trek the farmlands of Chinchero to reach the ruins of the Huchuy Qosqo Palaces. In typical fashion, explora has crafted a total of 27 excursions by foot, bike and van that help guests discover all aspects of this stellar region. When you leave explora Valle Sagrado, you will feel well acquainted with the region, its landmarks and its people.
For a once-in-a-lifetime exploration of this fascinating region of Peru in depth, featuring explora Valle Sagrado, consider our 20-day Luxury Peru Adventure for Hikers.
It seems that some people strategize down to the very last detail while others are seat-of-your-pants folks. One study asked how far in advance do people plan, and the results suggest that when making decisions in a dynamic "risky" context, just over half of the subjects plan fully, while the remainder do not plan ahead at all.
Depending on your personal preferences and those of your circle of acquaintances, you may or may not find that surprising.
When it comes to making travel plans for the holidays this year, those who opt to wait and wing it may have to take what they can get, or just skip the whole idea.
You may also be surprised to learn that finding available last-minute options in the most desirable places actually declines between now and December 1st by some 10% a week.
Indeed, at this time, you will have to wing it in areas including Patagonia, Chile, Sabi Sands, South Africa, Inle Lake, Myanmar, Phuket, Thailand, Kangaroo Island, Australia and for Galapagos cruises.
You can still plan it in places like the Nicoya Peninsula, Costa Rica, the highlands of Ecuador, the Masai Mara, Kenya, Ngorongoro Highlands, Tanzania, among many other places. Check out our President's Picks for planning ideas.
Some spaces may open up through cancellations or for others reasons as the season gets nearer, but do you really want to wing this?
159 days and counting…
« back