Although distinctly different, America and Canada share much in spirit, diversity, and ideas as well as a 5,525-mile border. We also share the freedom to walk our individual paths.
On July 1st, Canada marks 149 years as an independent country, and just a few days later, on July 4th, the United States celebrates 240 years as a sovereign nation.
May you live in interesting times is an often-quoted saying that has long been said to be an ancient Chinese curse. As it turns out, it is most likely an English expression dating from the late-19th century. It is, nonetheless, a fitting reminder of the world we occupy today when free nations around the world face unprecedented challenges on many fronts – socially, politically, financially, culturally and demographically.
As we get ready to celebrate our independence days with parties, fireworks, food, families and friends, we ought to take a moment to honor all those across the generations and around the globe who have sought freedom, challenged the status quo, and honored principles of free thought and expression. Many have died for these ideals, and we owe them an enormous debt of gratitude that we can only repay by remaining ever vigilant against the forces that would pull us apart.
We wish you joyous and safe Independent Day celebrations, wherever you are.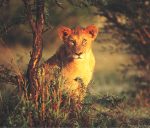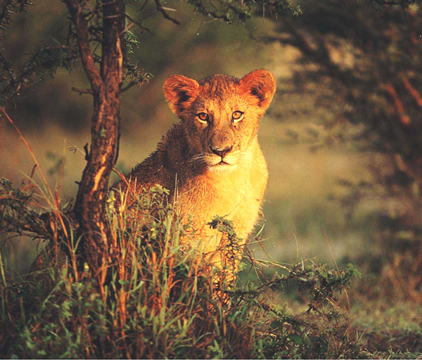 The first photograph ever taken is said to be "View from the Window at Le Gras" [Circa, 1826]. It was specifically, "the world's first permanent photograph from nature," and was taken by Joseph Nicéphore Niépce in 1826 or 1827. The image depicts the view from an upstairs window at Niépce's estate in the Burgundy region of France.
In our digital world today it seems every day brings new discoveries and applications. That includes using state-of-the-art facial recognition software in the field of wildlife conservation to identify and track individual animals.
In Botswana, a groundbreaking research project between Great Plains Conservation and the University of Surrey, UK, is employing facial recognition software to identify and monitor wildlife, especially the big cats. This will eliminate the need for tracking collars or implants on the animals. The technology has previously been used successfully on tigers in India and the result was published in National Geographic magazine. This is the first time this has been attempted to include travelers in Africa. The concept is simple. Participating photographers are supplied cameras with GPS capability. Then the images captured are collected and sent for scanning. The software can recognize individual species, and a movement map using the GPS data embedded in the image is created.
You can participate in the future today on this extraordinary safari during one of four upcoming dates for 2016 of our new President's Picks: Botswana & South Africa.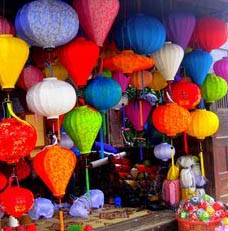 Stroll through the charming old town of Hoi An, Vietnam any evening and you notice them glowing outside restaurants, shops and hotels along the street – the city's famous silk lanterns. They light up the entire town, especially the night market.
There are lantern festivals such as the Full Moon Festival, on the 14th of every lunar month, one night before the full moon, when the Old Town becomes even more festive, and festooned with colorful lamps along every lane. Another one is the Mid-Autumn Festival – held on the 14th of the August lunar month. Last but not least, the Lantern Festival, the most enchanting and special one in Hoi An, which is when colorful hanging cloth and paper lanterns are hung on the 15th of every lunar month. On that night, all electrical equipment is turned off, leaving the Old Quarter bathed in the warm glow of these charming lights.
Hoi An lanterns carry distinctive cultural values of the town and hold a deeper meaning for locals. They believe that hanging lanterns in front of their houses will bring luck, happiness and wealth to the family living in the house.
Traditionally the lanterns were only made of silk and in certain shapes. But today lantern makers have diversified the shapes to include lotuses, diamonds and triangles. Materials now encompass glass, cardboard and nylon fibers in addition to the traditional silk.
You can spend an entertaining afternoon in a lantern-making workshop in Hoi An to learn this traditional craft. Explore the many fascinating faces of Hoi An and Southeast Asia on our new President's Pick: Incredible Indochina.
The world, it seems, happens in threes… Trinity, triad, triangle, trimester, trident, tripod… Three is a symbol of universal significance, and is found throughout history and all over the world.
The Greeks had the three Fates, three Graces, three Gorgons and the three Furies. In Norse mythology, the three Norns were the goddesses of Destiny. Three is a sacred number in many religions such as the Christian Holy Trinity, which is symbolized in Ireland by a shamrock, the three-leaf clover.
There are three general divisions of time – past, present and future; and three primary colors are needed to make all other colors, including white. Three is the first number that forms a geometrical figure – the triangle. Three lines are necessary to form a plan figure; and three dimensions of length, breadth, and height, are necessary to form a solid.
Yes, three is a universal number full of meaning.
We at Big Five are happy to announce the arrival of the Navigator Series® Edition III… the third edition of our coffee-table travel book of ideas, dreams and possibilities. This is the ideal planning tool for your next grand adventure.
Three ways to order your book: 1. Website: Brochure Order Form, 2. Email: info@bigfive.com,  3. Phone: 800 244 3483. 
Place your order today to be among the first to receive your copy of Navigator Series® Edition III, arriving July, 2016.
Madaraka is Swahili for 'freedom'. June 1st commemorated the day that Kenya attained internal self-rule in 1963, preceding full independence from the United Kingdom in December 12, 1963. One year later, on December 12, 1964, Kenya became a republic, under the leadership of Jomo Kenyatta, Kenya's first prime minister and first president.
Madaraka is a public holiday and Kenyan's celebrate with food, song and dance. They take time for family picnics and games in the public parks; some plant trees in honor of the day. Many people take this opportunity to go back to their hometowns for the occasion, and often a big meal of goat or chicken is prepared for the special day. It is the first national holiday of Kenya, and is a time to remember the heroes who fought for the country's independence.
Discover the new heroes of Kenya, utilizing sustainable tourism to preserve the culture and the wildlife and educate the people of Kenya.
« back