Supporting Protection of Natural Heritage and Biodiversity
Date: April 27, 2017 | By: bigfive | Category: Travel Blog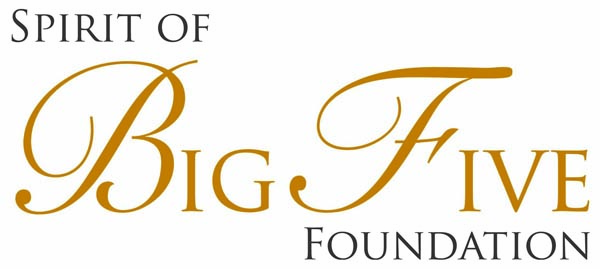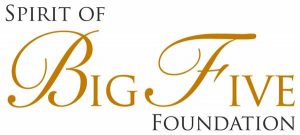 Each day, more than three million tourists cross international borders, and every year more than one billion people travel abroad. Simply put, travel and tourism combined are now one of the world's largest industries. To make sure that the power of travel is harnessed as a positive force for people and the planet, the United Nations has declared 2017 The International Year of Sustainable Tourism for Development. The three key pillars of Sustainable Tourism are:
Environmentally-friendly Practices
Support for Protecting Cultural and Natural Heritage
Social and Economic Benefits to Local People
At Big Five, our longstanding commitment to sustainable tourism runs deep, and we are proud to be the only travel company to have won the prestigious Virtuoso Sustainable Tourism Leadership Award, not once, but twice (2014 and 2016). We know that experiencing an outstanding vacation and supporting the pillars of sustainable tourism can go hand in hand. We are proud to share with you how traveling with Big Five can help to support cultural heritage, protect endangered species, deliver local economic benefits, and further cross-cultural understanding and peace in the world – all wrapped together into the journey of a lifetime.
We just marked the 47th anniversary of the first Earth Day event, which took place on April 22, 1970, and drew in some 20 million Americans. Now more than one billion people globally participate in Earth Day activities annually, making it the largest civic observance in the world.
This seems like a good time to talk about the protection of the natural heritage and the rich biodiversity of planet Earth.
Big Five looks for sustainable tourism partners when crafting life-enhancing itineraries that not only deliver the journey you've dreamed about but also benefits the people and the planet. One such partner is Grootbos Nature Reserve along South Africa's coast.
This unique reserve is most famous for is its rare and exceptional fynbos vegetation. The South African Fynbos is recognized as one of the six botanical kingdoms of the world, and has a richer flora than any other comparably sized area in Africa. Fynbos is known for its exceptional degree of biodiversity and endemism, consisting of about 80% (8,500) species of the Cape Floral Kingdom where nearly 6,000 species are endemic. It also hosts six mammals of conservation concern.
The land has faced severe threats and still does, but conservation efforts are being made to help restore it. Indeed, the owners of Grootbos have a team working to preserve this pristine wilderness through active research and by pioneering new ways of preserving the 2,500 hectares of botanical and wildlife treasures. You can experience this unique ecosystem during our 11-day South Africa adventure.
Protecting the land and its biodiversity is no easy task. In Australia, the destruction and fragmentation of natural habitats through agricultural development as well as the impact of feral animals and invasive weeds has significantly impacted Australia's biodiversity. In South Australia, Arkaba is working to correct that imbalance. This remote 60,000-acre private wildlife conservancy is surrounded by Wilpena Pound and the Elder Range features some of Australia's most spectacular outback scenery. Since 2009, when Wild Bush Luxury took over Arkaba, much of the focus has been on restoring the balance of nature to pre-European settlement. The result has been with the gradual return of native species and the regeneration of native habitat. Mobs of kangaroos, emus, and an abundance of other indigenous wildlife have returned. In 2016, Arkaba was one of the three finalists in the Conserving the Natural World category of the esteemed National Geographic World Legacy Awards, which recognizes outstanding support for the preservation of nature, restoring natural habitat and protecting rare and endangered species.
Arkaba gives you an extraordinary experience in both style and unique adventures. The bones of the original 1850s homestead has been retained, which includes just five distinctive guestrooms. The restored Arkaba Homestead boasts of having no wifi, telephones, televisions, minibars or the typical features of a hotel that would distract you from an outstanding outback experience. You can hike this amazing landscape during our 16-day Precious Journeys® College Edition Australia Active.
Orange County Resorts & Hotels, based in Karnataka, India, opened the second of its four resorts, Kabini, in 2007. Inspired by the local 'Kadukuruba Hadis', this resort was designed to encompass and reflect its traditional surroundings within Asia's largest biosphere. Orange County has a respected conservation program that addresses many aspects of need to preserve biodiversity. They plant indigenous trees and plants, use landscaping that mimics and is suited to local terrain, participate in re-forestation projects and local conservation and preservation programs. They have restored designated areas within the resort that were previously used solely for agricultural purpose, taking them back to a naturally wild condition as a sanctuary for local fauna. Orange County Resorts & Hotels has also been recognized by National Geographic World Legacy Awards as the global winner chosen in the category 'Earth Changers', in the category of cutting-edge leadership in environmentally friendly business practices and green technology.
At Kabini, guests explore the area of Nagarhole National Park on safaris by boat and vehicle, and on guided day and evening nature walks. The park is home to some of the most endangered wildlife species in India. The ecosystem supports the highest density of herbivores found anywhere in Asia with about 108 animals per square kilometer. In addition to 300 species of birds, large herbivores such as the chital, sambar and gaur, Nagarhole also hosts predators including tiger, leopard and wild dog. During the summer months, the park is also home to the largest congregation of Asian elephants in the world. Discover Kabini Orange County on a journey through South India.
All three of these exceptional properties take their commitment to the land seriously and are, at the same time, able to offer travelers incredible experiences and provide support the common good of their communities. Through their commitment and passion, they are leaders in sustainable tourism for a reason.
« back