Sling a Sling
Date: May 12, 2016 | By: bigfive | Category: Travel Blog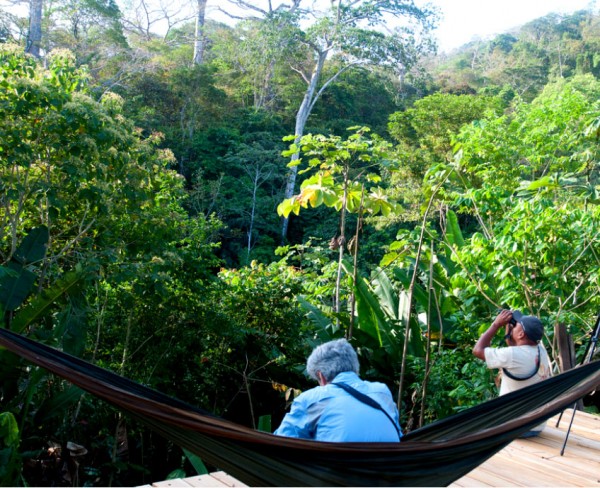 For many of us, an iconic image of summer involves the great outdoors, a hammock and a tall glass of ice tea (or the beverage of choice). Indeed, few activities are more soothing than swinging between two trees with a breeze gently blowing across your face, enjoying the sounds of nature or conversations with friends.
While no one knows precisely where or when the hammock was first used, it was recorded by Spanish colonists, who noted its use by Native Americans, particularly in the West Indies, at the time of the Spanish conquest. The word is said to come from a Taíno culture Arawakan word (Haiti) meaning "fish net". Early hammocks were woven out of bark from a hamack tree. Later the bark was replaced by the more available sisal fibers. One reason hammocks became popular in Central and South America was safety. By suspending their beds above ground, inhabitants were better protected from snakes, biting ants, and other harmful creatures. Portability was another reason.
One source states that Christopher Columbus introduced hammocks to Europe when he brought several of them back to Spain from islands in the present day Bahamas. Around 1590, hammocks were embraced for use aboard sailing ships, and the British Royal Navy formally adopted the canvas sling hammock in 1597.
For an exquisite place to do some serious hammock time, consider the rainforest of Darien in the most remote and least visited province in Panama. A luxury tented camp is nestled deep in the forest and offers stellar birdwatching with some 950 species, hiking trails and waterfalls. So pull up a hammock and relax on our new nine-day Panama's Remote Province.
« back