Flamingo on the flats
Date: March 10, 2016 | By: bigfive | Category: Travel Blog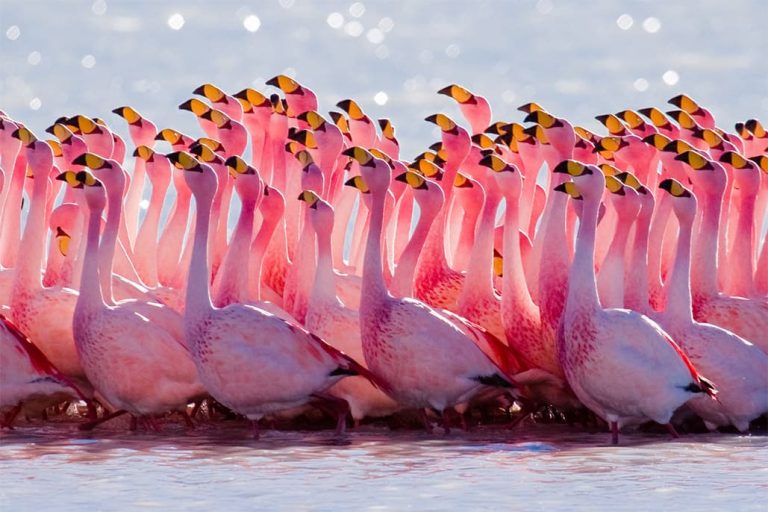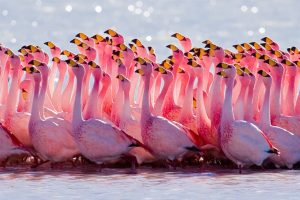 Magical, stunning, other-worldly – all are apt descriptions of the Salar de Uyuni, Uyuni Salt Flats. This remarkable landscape is on the top of most bucket lists for a trip to Bolivia. One of the flattest places on the planet, the 4,000-square-mile salt flats are what remains of several prehistoric lakes that date back more than 30,000 years. The flats are covered by a few feet of salt crust, which are extraordinarily level with average altitude variations less than about three feet over the entire area of the Salar. In fact, the large area, the magnificent clear skies, and the exceptional flatness of the surface make this an ideal object for calibrating the altimeters of earth observation satellites.
The Salar serves as a primary breeding ground for several species of the South American flamingos, including the Chilean, the Andean and the rare James's flamingos. No one knows how they came to be here. This is the only place in the world where flamingos are found at such a high altitude, about 15,000 feet. Sadly, it is estimated that they may disappear completely within the next decade. In the mid-1980s, there were some 77,000 birds, but as recently as 2012, the flock had dwindled to under 5,000.
Other life in the flats include some 80 other bird species, the rabbit-like vizacha and the small culpeo, also known as the Andean fox, as well as an island of giant cacti. The salt flats are their most wondrous after a rain, when water sitting atop the cement-like salt acts like the surface of a mirror, perfectly reflecting the sky above.
As one traveler noted, "If Uyuni Salt Flats is not on your bucket list, add it!"
We couldn't agree more. To discover the flats for yourself, consider our Chile Custom Tour adventure.
« back