Welcome to the world of Big Five Tours & Expeditions. We want to introduce you to our founders and some of our Senior Destination Specialists. Our entire Big Five team is here to help you craft a once-in-a-lifetime luxury tour and journey for you and your family.
 Ashish, like his father, is a native of Kenya. As a child, he saw firsthand the value of customer relationships when clients often dined with his family in their Nairobi home. In the mid 1980s, he moved with his family to New York.  Ashish attended the University of Arizona in Tucson, graduating with a degree in political science, with a special focus on international economics. He worked as an economic analyst and trainer in Charles Schwab's Capital Markets Division. But his passion for travel resurfaced, and he formally joined the family business, Big Five Tours & Expeditions, in 2002, becoming president of Big Five in 2008.  His energy and vision drive Big Five's innovative approach which has made Big Five a leader in luxury, sustainable travel. Personally, Ashish has been on Travel+Leisure magazine's "A LIST of Top Travel Agents" 2009, 2010, 2011, 2012, 2013, 2014, 2015 & 2016.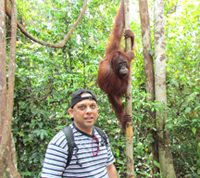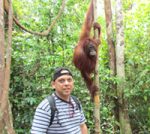 Colin Rose
Asia, the Orient, Africa and South Pacific
Colin has been in the tourism industry when he got his first job as an airport representative in Mumbai, India in 1983.  He served as a guide in the early 1990s taking group tours around India, Nepal, Bhutan and Sikkim. Colin served in a variety of capacities, from handling inbound tours from Europe and North America, to serving as an escort/guide, to sales and management. He traveled throughout Bhutan and Nepal on a regular basis, spending summers trekking in the region. Today, he offers Big Five's guests a depth of knowledge that is hard to match.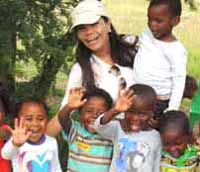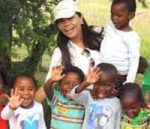 Gisela Polo
Latina America, Africa
Gisela has worked in the travel hospitality industry for some 27 years, the first 12 in her native Peru. She has a Bachelor's degree in hospitality and management, and a Masters degree in tourism marketing in Peru. Gisela relocated to Miami with her husband and son more than a dozen years ago and continued working in the industry. Today this multi-talented woman oversee the development of Big Five's Latin America product  and as well as serving as a dedicated Destination Specialist.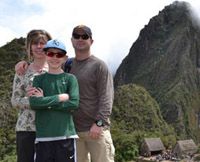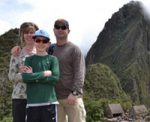 Susie Gavlik
Latin America
Susie is from Pittsburgh, PA, and holds a Bachelor's degree in East Asian studies. But it was South America that really captured her imagination heart after her first trip to the Galapagos Islands in 2000. That trip – its remoteness, wildness and wildlife – changed her perspective on travel.  With 17 years in the travel industry, she has explored most corners of the South American continent, often with her son in tow. Susie's sense of adventure and passion for travel led her to Big Five.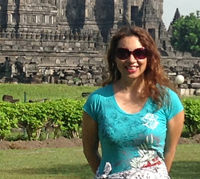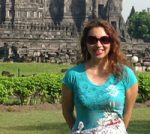 Tatiana Johnston
Latin America, Africa, the Orient and South Pacific
Tatiana was born and raised in Ecuador. She worked as a tour guide in her native country for ten years. She earned an MBA and speaks four languages, which have helped her succeed in the travel business for more than 30 years. Tatiana returns to  Ecuador every year to visit her family and to keep updated on all the new areas, hotels, properties, restaurants, etc. She knows virtually all of the established guides in Ecuador, having worked closely with many of them. Tatiana is also a certified expert for Peru and for Australia. She has traveled on seven continents and is extremely knowledgeable about Africa, the Orient, especially Japan, and the South Pacific.  She has been on Travel+Leisure magazine's "A LIST of Top Travel Agents" in 2009,2010,2011, 2012 & 2013. 
Originally from Germany, Volker is another member of our gang who has an incredible depth of knowledge and experience with more than 31 years in the field of travel. He has long been drawn to Africa for the spectacular wildlife experience that cannot be duplicated anywhere else on the planet, and regularly returns to Africa to explore different areas. He also has a background as a trained sous chef of 30 years. This is another important tool he uses to evaluate camps and lodges. He has a large family so he  also knows what goes into planning a successful family adventure. Volker has ranked among Travel+Leisure magazine's "A LIST of  Top Travel Agents" in 2012, 2013, 2014, 2015 & 2016.