5 Phenomenal Landscapes for Photographers
Date: January 15, 2015 | By: bigfive | Category: Travel Blog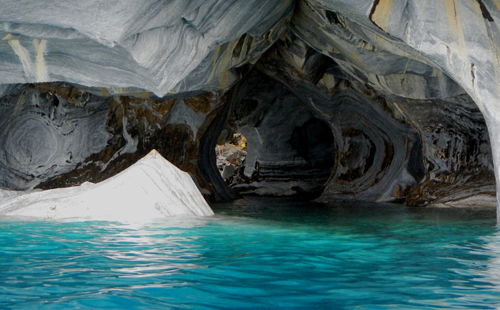 Photographers are ever in search of just the right light in just the right setting to capture a mood, a place, a person.  We, too are always on the lookout for locales, activities or events that capture the essence of why we travel – be that someplace new or revamped, noteworthy or just plain cool. Sometimes, they are hidden in plain sight. We love customizing adventures that help you capture the spirit of your life.

1. Akaroa, New Zealand
Switch off, log out, unplug! That is what you will want to do when you check into the tranquil farm of Annandale. Set amid a rugged landscape of hills and bays on Banks Peninsula, this historic, five-bedroom homestead offers luxurious accommodation for up to 12 guests in a private setting. Three other private and secluded villas, each have their own character, are available. Sample rural New Zealand off the tourist trail in a spectacular coastal setting. On this 4000-acre sheep and cattle farm activities include hiking, biking, fishing, kayaking or sailing in this captivating landscape of hills, valleys and bays, with over 10 kilometers/6.2 miles of dramatic coastline. The chef also offers cooking classes using fresh, local products. In the nearby village of Akaroa, you can opt for fishing charters, day cruises, diving charters, dolphin-watching and dolphin-swimming tours, water skiing, jet boating and more. Let us help you discover this world away from it all in a customized New Zealand adventure.
2. Carrera Lake, Chile
Set in Patagonia, Carrera Lake is the second largest freshwater lake in South America and one of the world's ten deepest lakes. Here you find the magnificent Marble Caves partially submerged in the turquoise waters of the lake. The marble system of caves is a network of what many consider to be the most beautiful caves in the world. The lake sits on the border of Chile and Argentina, with the caves located approximately in the middle on the Chile side. The caves can be explored by a small boat or kayak. This rare natural and unspoiled gem is currently threatened by plans to build a huge dam in the area. You can experience the Marble Caves on our Chile & Argentina – Nature's Wonders.
3. Jamtara, India
Situated in the village of Jamtara, near Pench National Park, Jamtara Wilderness Camp is a 12-tent luxury property in the heart of rural Pench. Surrounded by tall Arjuna trees and an ancient Banyan rooted on a dry riverbed, each tented room overlooks the forest. Here you experience an India that has not yet joined the modern rush. The area is thought to be the original setting of Rudyard Kipling's famous The Jungle Book. This park is also known for water rafting. It is the 19th Project Tiger Reserve and has remained one of the best-kept secrets among wildlife enthusiasts. The diverse wildlife include leopard, tiger, jungle cat, wild dog, sloth bear, wild boar, mongoose, gaur, spotted deer and sambar. Explore this fascinating region in our newest Precious Journeys collection: India – Saving Tigers
4. Southern Serengeti, Tanzania
In Tanzania, Mwiba Lodge is a secluded nine-tent camp set among massive stone boulders, ancient coral trees and acacias, overlooking a rocky gorge on the Arugusinyai River. This former hunting area is now a private 60,000-acre wildlife reserve adjoining the southern Serengeti bordering onto Ngorongoro Conservation Area's westernmost boundary. It was established to improve conservation efforts and expand the wildlife viewing areas to the south of Serengeti National Park. The Serengeti wildebeest migration reaches this area between December and April. You can participate in walks with Mwiba scouts to explore the bush, savor an authentic cultural experience at the local community, savor morning and night game drives and enjoy cycling. We can incorporate a stay at Mwiba Lodge during one of our Tanzania adventures.
5. Eastern Cape, South Africa
Kariega Settlers Drift is a new luxury tented lodge set on a wooded hillside overlooking the Bushman's River. It is a five-star property in the family-owned Kariega Game Reserve. This well-established reserve in South Africa's malaria-free Eastern Cape is home to all the Big Five and much more. It is an easy drive from Port Elizabeth, and is close to the coast so you can also enjoy a day at the beach in addition to canoeing, fishing, river cruises and bush walks and safari game drives. At the main lodge, sleek, contemporary spaces are comfortably furnished for relaxation with a beautiful swimming pool. Experience this wonderful camp on our South Africa – Cape Town & Eastern Cape.
« back