This is the season for fun and reflection. We know you are likely out shopping, attending holiday parties, and gathering with family and friends. We thought it would be fun to take a look at where Big Five has been in 2015; so, here are some of the locations and activities we have enjoyed this year as we worked to bring you the best and the latest.
Tatiana:   Watched my 10-year-old son dance with the Maasai Warriors and learn how to read animal tracks in Kenya
Volker:   Had the unusual chance to watch the sun rise from the top of Table Mountain in Cape Town, South Africa
Gisela:   Enjoyed a very early breakfast with a naturalist on a platform in the middle of the beautiful Valle Lake in the Ibera Wetlands, Argentina
Colin:   Explored some very remote villages in Myanmar that can only be reached by boat
Susie:   Rappelled inside a waterfall with my son, 14, in the wilds of Costa Rica
Deborah:   Hiked through knee-high mud in Ecuador's Amazon Rainforest to meet the traditional Waorani people (see photos below)
Brenda:   Kayaked Guatemala's incredible Lake Atitlan with its three lovely volcanoes as a backdrop
Ashish:   Fly camping in the amazing Agafay Desert of Morocco
Mahen:   Learned how to grow Indian spices – cinnamon, clove and cardamom – in Kerala, South India
Shiv (Ashish's son, age 8):   Tracked jaguars in Colombia and almost got ants all over my foot.
Where did you go this year? Tell us on Twitter or Facebook #ididit2015.
We wish you all safe journeys in 2016.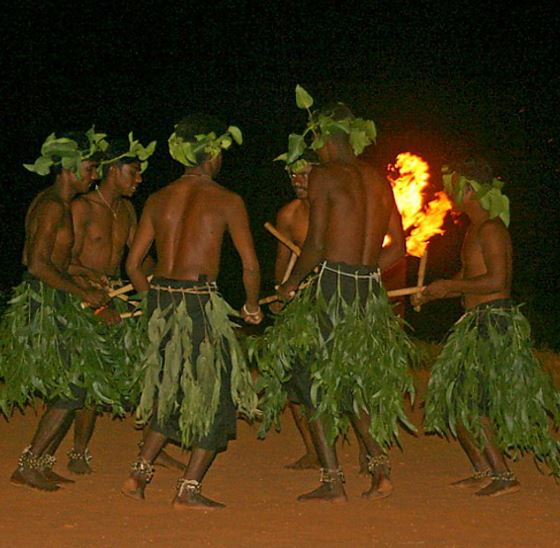 Once the exclusive hunting reserve of the kings of the Wodeyar Dynasty, the former rulers of the Kingdom of Mysore, the lush, rich forests of Nagarhole National Park, near Karnataka, India, became a wildlife sanctuary in 1955, a national park in 1983, and a tiger reserve in 1999.
Long before any of that, the Kadu Kuruba tribes shared the forest with tiger, leopard, wild dog, bison, elephant and many others. Kadu means forest  Today they live on the fringes of the forest but their tribal spirit remains deep within. Orange County resorts works to help the Kadu Kuruba sustain their traditions by providing a platform for native and regional artists, to perform and celebrate the art forms of their ancestors.
At Kabini, the vibrant social tapestry of the local Kadu Kuruba tribe is celebrated and activities are themed around the local culture and customs. Guests are welcomed to visit a tribal village and experience the hospitality of the Kurubas. Every alternate evening, a troupe of Kuruba tribal dancers performs their traditional dance around a campfire, to the accompaniment of two wooden drums and one wind instrument. This dance is traditionally performed during festivals & times of strife and is an invitation to their gods to join them and bless the occasion.
« back