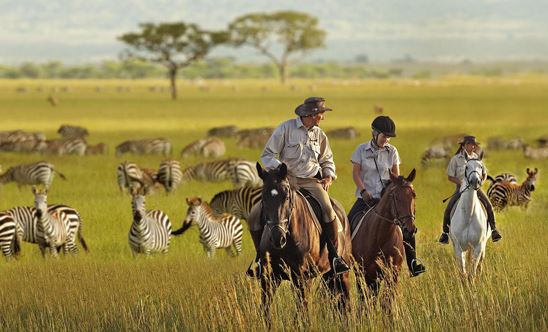 Tanzania remains one of the most prized safari destinations on the African continent. From trekking Mt Kilimanjaro to the great wildebeest migration to indigenous communities, Tanzania is an exceptional destination. While it has long been known as the perfect safari companion with its neighbor Kenya; it is gaining attention on its own as new private conservancies begin to flourish to protect vital wilderness regions and to offer unprecedented opportunities for health, education and employment to local communities. Tanzania has a wonderful array of adventures to try out – from mild to wild.
1. Chimpanzee Tracking
The Mahale Mountains National Park in the western mountains of Tanzania is home to some of the Africa's last remaining wild chimpanzees, a population of roughly 900 individuals. They are habituated to human visitors by a Japanese research project founded in the 1960s. This is likely Africa's most studied chimpanzee population. Tracking the chimps of Mahale is a magical experience, even as access to the chimps is becoming more restricted. In addition to keeping company with chimps, you can enjoy a range of activities from hiking to dhow trips across Lake Tanganyika to swimming in waterfalls. Ask us how we can add the chimps of Mahale (two to three days recommended) to a Tanzania adventure for you.
2. Horseback Riding
Imagine galloping among hundreds of wildebeest, zebra, giraffe and cape buffalo. In Manyara Ranch Conservancy, you can set out on half-day rides in the company of skilled equestrian guides for a truly remarkable experience among Africa's finest wildlife including elephants, lesser kudu, gazelle, oryx and eland. There are also lion, cheetah, leopard, hyena and jackal. NOTE: Rides can only be booked for experienced riders. For the riding enthusiast, take a look at our 15-day Kenya & Tanzania: View from Here, East Africa by Horseback.
3. Walk the Slow Safari
 Chem Chem, in the Burunge Wildlife Management Area, developed the concept of a "slow safari" out of a deep passion for the African bush. In essence, a slow safari allows you to experience Africa at its most raw – it is a tangible, sensual experience beyond the confines of a vehicle, where you go on foot, see, feel, touch and smell the African bush. It encompasses walking safaris with a private guide in the camp's private wildlife concession, learning to read wildlife tracks and spoor, savoring wilderness picnics, visiting true Maasai villages, dining under the stars and simply taking the time to be still and absorb the expansive Tanzanian landscape with a glass of Pinot Noir in hand. To explore the slow safari, visit Private Conservancies in Tanzania.
4. Mountain Biking
In the Ngorongoro Highlands, you can savor a ride to remember.  The elegant Manor at Ngorongoro, with just ten luxurious cottages/20 suites, is a stunning lodge blending East African hospitality with old-world Afro-European architecture and decor.  It is reminiscent of an elegant up-country farm home in the Cape Dutch-style of architecture. The hills that The Manor sit atop are perfect for mountain biking with trails that offer both up and downhill rides that thrill and invigorate in stunning scenery. You cycle with a guide, who will tailor your cycling adventure to your level of activity – easy or arduous.  Mountain biking and a stay at The Manor at Ngorongoro can easily be incorporated into programs such as our 10 day Tanzania.  
5. Safari by Boat
Selous Game Reserve in southern Tanzania is a UNESCO World Heritage Site, and home to a third of the Tanzania's elusive and highly endangered Africa wild dog and also has the highest number of elephant. The sprawling Rufiji River encompasses wide-open water, lakes and channels. This is the only reserve in Tanzania that offers boating safaris in addition to walking and vehicle safaris. Slip along the waterways in a flat-bottom boat past pods of hippos, crocodiles, and water birds, spot animals that come to drink along the banks. Our Southern Tanzania journey that takes you into some of Tanzania's remarkable and lesser visited parks.

Below are five reasons to vote for us in Travel+Leisure's 2015 World's Best Awards.  As our partners and loyal guests, you have always been so generous with your support. We hope you will take a moment to cast your vote for us in the category of Tour Operators & Safari Outfitters.
Thank you in advance for your continued support.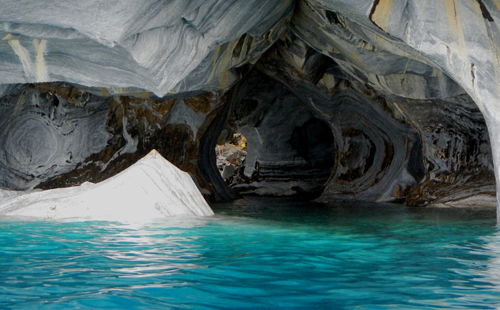 Photographers are ever in search of just the right light in just the right setting to capture a mood, a place, a person.  We, too are always on the lookout for locales, activities or events that capture the essence of why we travel – be that someplace new or revamped, noteworthy or just plain cool. Sometimes, they are hidden in plain sight. We love customizing adventures that help you capture the spirit of your life.

1. Akaroa, New Zealand
Switch off, log out, unplug! That is what you will want to do when you check into the tranquil farm of Annandale. Set amid a rugged landscape of hills and bays on Banks Peninsula, this historic, five-bedroom homestead offers luxurious accommodation for up to 12 guests in a private setting. Three other private and secluded villas, each have their own character, are available. Sample rural New Zealand off the tourist trail in a spectacular coastal setting. On this 4000-acre sheep and cattle farm activities include hiking, biking, fishing, kayaking or sailing in this captivating landscape of hills, valleys and bays, with over 10 kilometers/6.2 miles of dramatic coastline. The chef also offers cooking classes using fresh, local products. In the nearby village of Akaroa, you can opt for fishing charters, day cruises, diving charters, dolphin-watching and dolphin-swimming tours, water skiing, jet boating and more. Let us help you discover this world away from it all in a customized New Zealand adventure.
2. Carrera Lake, Chile
Set in Patagonia, Carrera Lake is the second largest freshwater lake in South America and one of the world's ten deepest lakes. Here you find the magnificent Marble Caves partially submerged in the turquoise waters of the lake. The marble system of caves is a network of what many consider to be the most beautiful caves in the world. The lake sits on the border of Chile and Argentina, with the caves located approximately in the middle on the Chile side. The caves can be explored by a small boat or kayak. This rare natural and unspoiled gem is currently threatened by plans to build a huge dam in the area. You can experience the Marble Caves on our Chile & Argentina – Nature's Wonders.
3. Jamtara, India
Situated in the village of Jamtara, near Pench National Park, Jamtara Wilderness Camp is a 12-tent luxury property in the heart of rural Pench. Surrounded by tall Arjuna trees and an ancient Banyan rooted on a dry riverbed, each tented room overlooks the forest. Here you experience an India that has not yet joined the modern rush. The area is thought to be the original setting of Rudyard Kipling's famous The Jungle Book. This park is also known for water rafting. It is the 19th Project Tiger Reserve and has remained one of the best-kept secrets among wildlife enthusiasts. The diverse wildlife include leopard, tiger, jungle cat, wild dog, sloth bear, wild boar, mongoose, gaur, spotted deer and sambar. Explore this fascinating region in our newest Precious Journeys collection: India – Saving Tigers
4. Southern Serengeti, Tanzania
In Tanzania, Mwiba Lodge is a secluded nine-tent camp set among massive stone boulders, ancient coral trees and acacias, overlooking a rocky gorge on the Arugusinyai River. This former hunting area is now a private 60,000-acre wildlife reserve adjoining the southern Serengeti bordering onto Ngorongoro Conservation Area's westernmost boundary. It was established to improve conservation efforts and expand the wildlife viewing areas to the south of Serengeti National Park. The Serengeti wildebeest migration reaches this area between December and April. You can participate in walks with Mwiba scouts to explore the bush, savor an authentic cultural experience at the local community, savor morning and night game drives and enjoy cycling. We can incorporate a stay at Mwiba Lodge during one of our Tanzania adventures.

5
.
Eastern Cape, South Africa

Kariega Settlers Drift is a new luxury tented lodge set on a wooded hillside overlooking the Bushman's River. It is a five-star property in the family-owned Kariega Game Reserve. This well-established reserve in South Africa's malaria-free Eastern Cape is home to all the Big Five and much more. It is an easy drive from Port Elizabeth, and is close to the coast so you can also enjoy a day at the beach in addition to canoeing, fishing, river cruises and bush walks and safari game drives. At the main lodge, sleek, contemporary spaces are comfortably furnished for relaxation with a beautiful swimming pool. Experience this wonderful camp on our
South Africa – Cape Town & Eastern Cape
.
We understand that with so many amazing places in the world, it can be tough to decide where to travel next! That's why we rounded up some of the hottest travel destinations for 2015, and came up with this quiz to determine where you should visit this year. Enjoy, and let us know in a comment which result you get!

As we move into 2015, we are launching a new "Press" section of our website to help keep you informed about Big Five.  You will find it under "What's New" as well as through our Media Center.
Travel Pulse: Hawkins International Releases Top Travel Trends of 2015
by Ryan Rudnansky, January 08, 2015
We begin the new year with some suggestions you might want to add to your travel dream list.  Some of our choices for adventure this year offer additions to classic destinations.  Australia's Arnhem Land, for example, is where you'll discover a 20,000-year-old  Aboriginal culture. And, Madhya Pradesh, India, is home to India's priceless tiger reserves. Join us and explore this amazing planet, our home.
Arnhem Land, Australia
No destination is hotter heading into 2015 than Australia. It has so many iconic images – from the Sydney Opera House to the great Outback. But this is the year to venture beyond the ordinary into the true outback. Discover the famed buffalo stations of the north and the homesteads of 20,000-year-old Aboriginal culture. Encounter the authentic Aboriginal tribes of Arnhem Land and head south to the UNESCO World Heritage Listed Kakadu National Park. Explore the Flinders Range or Ningaloo Reef, among many other sites, that fewer than seven percent of international tourists ever see. Come to Wild Australia.
Salta, Argentina
Argentina has long been known for the passionate tango, great wines and dramatic landscapes. Another area that is finally receiving recognition is Salta. Dating back to 1582 and founded by the Conquistadors, Salta offers a great scenery from canyons in the desert to mountains and salt flats. Like Northern Chile, Salta enjoys a strong cultural influence from the Aymara culture, who are usually thought to be only in Peru and Bolivia. This the only known area in Argentina to have such influence. The accommodations in Salta are another draw with boutique hotels, many of which are former colonial homes. Visit our Custom Argentina Tour page for more ideas to combine with Salta, or call one of our Destination Specialists.
Madhya Pradesh, India
The area in the interior of the state of Madhya Pradesh is where travelers will find the best tiger viewing. The tiger preserves and the eco camps that now exist there represent the cutting edge in environmental conservation today combined with an active approach to the conservation of the elusive tiger, one of the most endangered cats in the world. The new safari experiences in India feature conservation involvement along with the delight in staying in the very first, under-the-skies "star bed" experience in the entire country. The reserves are easily combinable with the better known areas of the north such as Agra, Jaipur, Udaipur, Delhi or Mumbai. And now with the new e visa process, the wilds of India offers among the most authentic of experiences in India beyond the well documented history of the Mughals. Explroe the world of tigers in our new India – Saving Tigers 12-day journey. https://bigfive.com/tour/precious-journeys-india/
Kep, Cambodia
Angkor Wat is what comes to mind when most people think about Cambodia. In 2015, the scene is shifting to river cruising aboard the new MV Aqua Mekong, and also to the coastline around Kep, home to the simple luxury and authentic culture of Cambodia. Pepper farms are famous in Cambodia, however, few have been actually visited until now. Kep is the home to these famous farms and represent some of the last remaining original agricultural communities in Cambodia. Combining this with Angkor Wat has never been easier. And, now, in addition to ancient temples, options are blossoming to include zip lining and quad biking away from the tourist areas. Rural Landscapes of Laos & Cambodia explores this fascination area.
Serengeti Plains, Tanzania
With the tourism recovery beginning in Africa, Tanzania is at the forefront of this drive, and it starts with innovation. The threat poaching represents to the wildlife experience in the African continent is well documented and devastating. Tanzania is now answering the call with conservancies and sanctuaries being formed at breakneck speed all across the plains from the Serengeti to Mahale. These conservancies, some formed under a land conservation grant, involve the local communities, which is the key to preserving the authentic safari experience. The entire safari product as we know it is in the process of being totally re-invented with the focus more on conservation than ever before. And, you can see that happening in Serengeti National Park with the Serengeti Cheetah Project, the source of much of what is known about wild cheetahs today, including their ecology, ranging patterns and behaviors. Discover the new face of safari in Tanzania.
« back