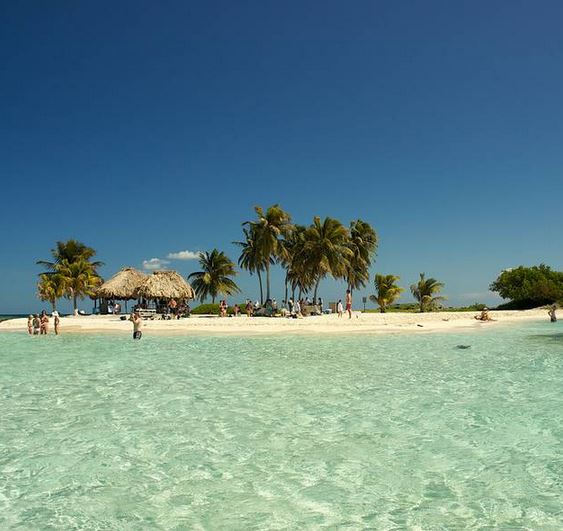 A second honeymoon can be even more romantic and exciting than the first. Why not set the scene for a magical experience that will make you feel like a newlywed all over again – or even better! These unique honeymoon destinations are ideal for travelers who want to discover new worlds and experience them with the ones they love.
The world is your oyster as a second honeymooner, but here are a few of our favorite pearls:
South Africa
The sheer variety of experiences makes this an ideal destination. Imagine making your way through the stunning countryside on a luxury train. As beautiful landscapes glide past your window, you dine on five-star culinary creations or enjoy world class accommodations in your suite. The Blue Train offers a luxurious experience and shows you the best of South Africa. You can also go on safari, staying in traditional lodge accommodations and stalking the Big Five – with your camera, of course! From sophisticated, contemporary amenities to wild natural beauty, you will truly find a world that invites you to indulge.
Belize
Venture into the jungle, explore underground tunnels and caves, and visit some of the world's best-preserved ruins. The Mayan civilization left behind some true architectural wonders, which never fail to engage the imagination. Belize throbs with life and vitality; in addition to rainforest treks, you can search for whale sharks, kayak through stunning vistas, canoe, bird watch, hike, sail, or have a romantic dinner for two at one of Belize's many multi-ethnic restaurants. With all this activity, you'll need a massage. Why not treat your special partner to a spa visit while the champagne chills?
Sri Lanka
Active couples may find lounging on a beach for a week or two somewhat too tame. Sri Lanka offers an exciting alternative or these lovebirds. Start with a stroll through Negombo City and its many charming churches; climb the Sigiriya Rock Fortress's 750 steps, an architectural marvel in its day – and a fantastic workout in our day! Explore the Rock Cave Temples of Dambulla, or visit the Elephant Orphanage in Pinnawela. Don't miss bathing time, when you can help feed and bathe the animals, or simply spend time watching them play. Bike, hike, walk, canoe, snorkel, and even rappel your way through Sri Lanka's unique culture and landscape. Don't worry: there's also plenty of time for leisurely strolls and lingering dinners.
From the most breathtaking of natural beauty to the most luxurious of modern accommodations, these unique honeymoon destinations offer the best of all worlds.
Traveling with your family builds memories that last a lifetime and fosters a love of discovery and exploration. Often, "family vacation" means compromise: adults are bored so kids have fun or kids yawn through the activities their parents drag them on. When you try a cruise in beautiful Ecuador, though, no one sacrifices – and no one even thinks of yawning! The ideal family adventure awaits.
The Magic of Ecuador
Ecuador is one of the most biodiverse countries in the world. If your children love zoos, they are going to be spellbound at the sheer variety of butterflies, reptiles, amphibians, mammals, and birds that they will encounter. Best of all, they are in their natural habitat. Among the best ways to explore the rich flora and fauna is to hike, bike, or horseback ride through areas such as the Andean Condor Reserve. Here, gorgeous scenery is home to jaguar, cougar, ocelot, mountain tapirs, and over 760 species of bird.
One of the highlights of your Ecuadorian cruise is a trip to the famed Galapagos Islands. Take advantage of the wonderful weather and get in some swimming, diving, and snorkeling. While a great way to experience underwater life and see some of the Islands' many endemic species, it also puts some of that abundant child energy to good use. Each day in Ecuador brings a new adventure, and each night will bring sound sleep and dreams of tomorrow's excitement!
While natural beauty is the focal point of any Ecuadorian visit, there are also manmade treasures to enjoy. Venture into Quito, Ecuador's capital. A UNESCO World Cultural Heritage Site, Quito is a sightseer's dream. Walk through the historic city and take in the magnificent Carondelet Palace, Basilica del Voto Nacional (even the kids will be impressed!), and the Cathedral of Quito.
The children, and adults, are bound to enjoy Quito's Guayllabamba Zoo and the interactive Science Museum. Or you can head to Carolina Park for a day of paddle boating, hiking, walking, biking, and picnicking. Simply wandering through the Old City can be a fantastic way to learn more about Quito and practice your Spanish.
When you choose Ecuador, you will expose your family to nature, to endless species of exotic animals, to new experiences. Together, you can explore and discover the wonders of this unique region. It's what family traveling should be!
Volcanos grab our attention and engage our imagination. As children, we imagine landscapes filled with dinosaurs and rivers of hot lava. As adults, we recognize the immense power that these volatile mountains have to change the very geography of a region. While Guatemala and the Galapagos are prime destinations for wildlife viewing and rainforest trekking, they are also ideal for travelers who want to brave the volcano – and get up close to nature's most fascinating, fearsome formations.
Galapagos has nine active volcanos, compared to Hawaii's three, and of Guatemala's 22 volcanos, seven are active. The kid in you will be thrilled – the adult, perhaps, will be terrified! – to visit the Galapagos' Volcan Sierra Negra, one of the world's largest active calderas. Caldera is a Spanish word for "cooking pot," an apt name for the cauldron-like crater.
What's more exciting than hiking up an active volcano? How about roasting marshmallows on Pacaya Volcano? Guatemala's active volcano last erupted in 2010, and hiking through is like navigating another planet – one that holds a thrilling element of danger.
Exploring the volcanos of Guatemala and the Galapagos is not for the faint of heart, or those who would spend their vacations lounging on a beach – though, fortunately, with the gorgeous stretches of coastline and tropical weather, these paradisiacal locales offer the opportunity to indulge in a little lounging, as well as swimming, diving, snorkeling, and wildlife viewing.
Some helpful tips for your volcano adventure:
It is best to hike and tour the volcanos with the help of an experienced guide. While the volcanos of this region are popular tourist spots, remember, they are active.
Get in shape! At Pacaya, for instance, you will have a 90-minute hike ahead of you. Near the crater, the going gets rough with loose debris, volcanic ash, and steep slopes. Be prepared to work hard – but you'll be rewarded with stunning views and a story that no one can top back home.
Wear sturdy hiking boots and dress in layers. A flashlight is a great idea, as well as a water bottle or water-bladder in your backpack.
Before your journey, check the activity level of the volcano. While you do want to witness molten lava, flowing red down the volcano, a full eruption is another matter entirely.
Enjoy some other attractions of the Galapagos and Guatemala after a long day of hiking. Experience the wonderful swimming, wildlife viewing, and charming village and city life.
You will never forget the feeling of hiking through ash and standing on the crater of an active volcano. The Galapagos and Guatemala offer an indescribable experience that is bound to excite even the most ardent adventure traveler.
Legend has it that after Adam and Eve were evicted from the Garden of Eden, they found refuge in Sri Lanka. The small island nation may not be paradise – but it's as close as the intrepid traveler can get on Earth! Beautiful scenery, tropical weather, vibrant culture, and an endless array of activities, festivals, and sites to discover make Sri Lanka the ideal destination for your next journey.
If you want adventure, you will find it. If you want relaxation, it will find you. Whatever you need from your vacation, Sri Lanka obliges.
Culture
Sri Lanka is home to eight UNESCO World Heritage sites, each offering a unique experience for the visitor. Of particular note is the sacred city of Anuradhapura. The well-preserved ruins date back to 900 BC, and within the city is one of Sri Lanka's most revered sites: the Sri Maha Bodhiya. This temple honors the Bodhi Tree which grows near it, said to be a cutting from the Buddha's Tree of Enlightenment. The tree was believed to heal illness and wounds; and it remains a sacred site for Buddhists. Exploring the ruins is a wonderful way to experience the culture and history of Sri Lanka.
Food, Festivals, and Fun
If you time your visit right, you can experience the exciting Esala Perahera festival in Kandy. Held in August, the Buddhist festival features elaborate dances, including the exhilarating fire-dances, intricately decorated elephants in rich garments, and processions. After five days, the festival ends with diya-kepeema', or the traditional water cutting ceremony. The lights, revelry, and pageant are not to be missed!
You might not be able to make it to Kandy in August, but there is no excuse to miss out on the food. Complex and multi-faceted, you will marvel at what Sri Lankan chefs can do with rice, vegetables, meat, and curry. The cuisine is known for its invention and disregard for recipes, meaning you can taste the "same" dish in new ways throughout your adventure!
Adventure
Up for some rapids? Too tame? How about canyoning, in which you rappel, jump, and slide down waterfalls and rock ledges. If that's a bit much, a canoe ride through some of the most stunning scenery in the world should be a great fit. Sri Lanka is an adventure traveler's dream, with plenty of opportunities for water sports, hiking, diving, cycling, and much more.
Which side of Sri Lanka appeals to you? Better yet, don't choose. Experience it all – you just might have to extend your vacation a bit!
For those of us used to bustling cities, traffic, and buildings that stretch into the skyline, Botswana and Zambia offer a welcome, completely breathtaking, change of pace. Thundering waterfalls, meandering rivers, windswept desert vistas, endless plains stocked with wildlife – and stalked by the most fearsome predators on the planet. For travelers seeking wonder and excitement, there are no better destinations.
Why do adventurous travelers choose Botswana and Zambia? These African nations are not overrun with crowds, and you are apt to see more animals and birds than tourists. This creates an exclusive feel, a sense that you are among the lucky, and the savvy, who get to experience this world.
Modern hotels have become much more common in the region, but why not opt for a more authentic feel – and get a little closer to nature? Safari accommodations, which range from luxurious lodges to rustic camping opportunities, give you a front row seat to the area's best attractions. A glimpse at some of the must-see and must-do features:
Victoria Falls. You cannot skip the "Smoke that Thunders," as much as you might think it's just another tourist attraction. The first roar of 500 million cubic meters of water cascading down basalt cliffs will drive those thoughts away. Whether you want to bungee jump, raft, take a wildlife walk, or just marvel, taking in the falls from the Zambia side will be a highlight of your stay.
Safaris. As essential as a visit to Victoria Falls, safaris are an integral – and captivating – part of your Botswana/Zambia adventure. Apply some sunscreen, grab your camera, and keep a watchful eye for the Big Five and other beautiful residents of the African plains. Choose to explore by boat, vehicle, or on foot. Nearly 20 percent of Botswana's land is designated for wildlife protection; you will never lack for opportunities to spot playful elephants, graceful antelope, or wading hippos.
National Parks and Game Reserves.  Both destinations boast extensive National Parks and protected wildlife reserves. Not only does this give you the chance to see animals most other people only see in zoos, but it provides an array of activities. Whether you choose a game drive, guided trail walk, fishing, or want to try your hand at navigating a mokoro, you will do so against a stunning backdrop.
Visiting Botswana and Zambia is a once in a life time adventure. So rewarding and spectacular, you'll be more than tempted to make it a twice or thrice in a lifetime adventure!
« back