18 Incredible Photos From Japan
Date: February 4, 2014 | By: Enid Glasgow | Category: Travel Blog
Atami Dragon Temple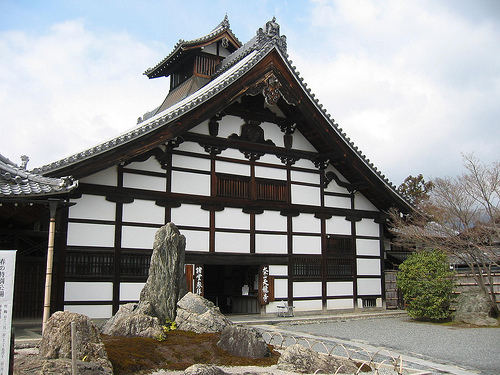 This temple, in the heart of Atami, showcases Japan's intriguing history and brings the visitor back in time.
Mante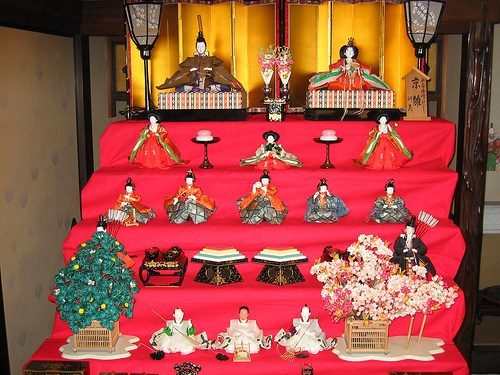 Authentic Japanese figurines reflect the vibrancy of traditional dress and exquisite attention to detail.
A Snowy Afternoon by the Pond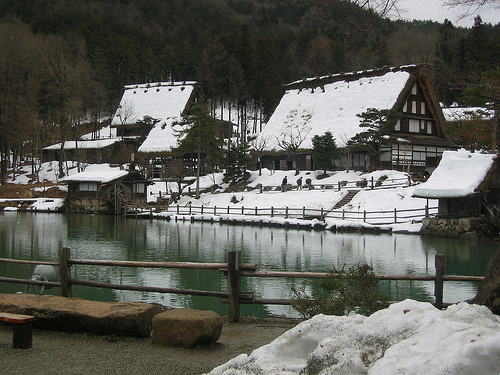 Escaping the frenetic pace of the ultramodern cities for a day and enjoying the serenity of nature.
Kasuga Shrine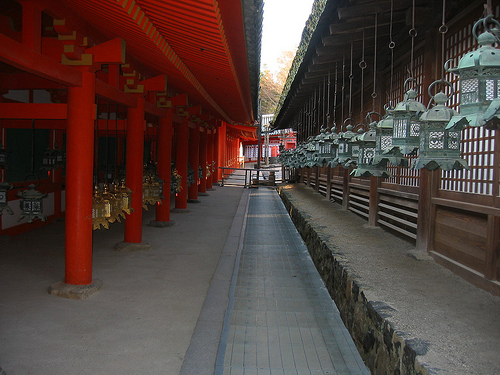 Nara's most famous Shinto shrine is known for its many stone and bronze lanterns. See them in all their glory during the February Setsubun Mantoro and the August Obon Mantoro festivals.
Shrine Dance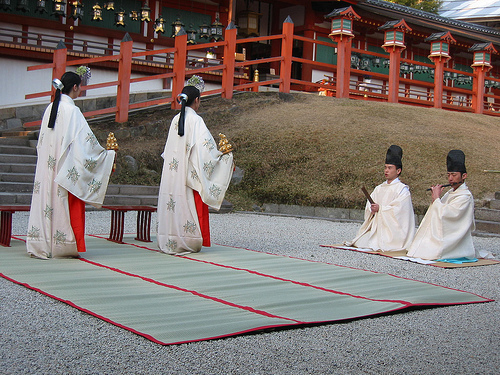 Shrine maidens dance the traditional kagura dance to honor the Shinto gods.
Happo-En, Tokyo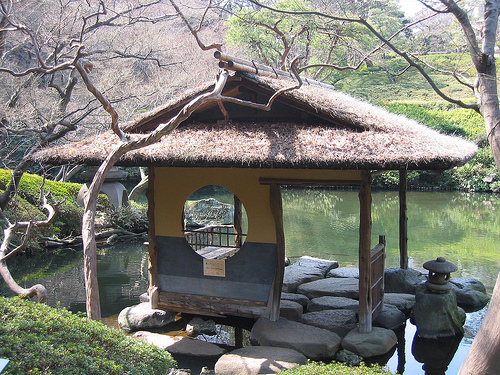 "Beautiful from every angle." Enjoy ancient gardens, tended with meticulous care for over a century.
Bullet Train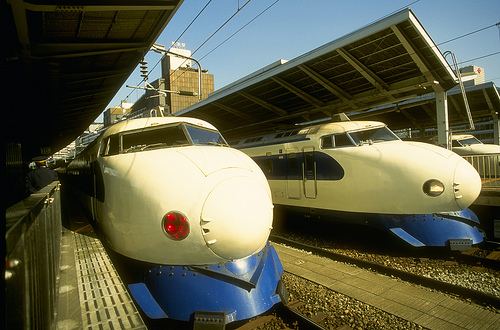 These ultra-modern trains travel up to 240–320 km/h (149–199 mph); an apt symbol for Japan's fast-paced city life.
Blossom Field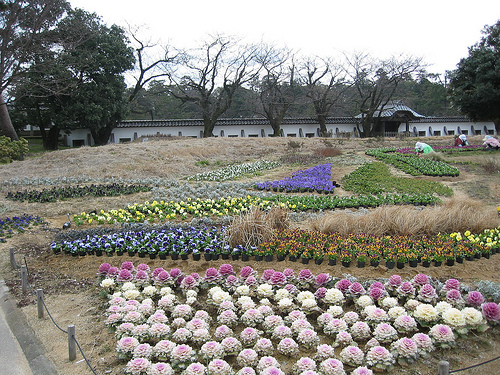 Blossoms explode in vibrant hues across rural fields, while manicured urban parks bring a sense of calm and peace to the chaos of color.
Working in Rice Fields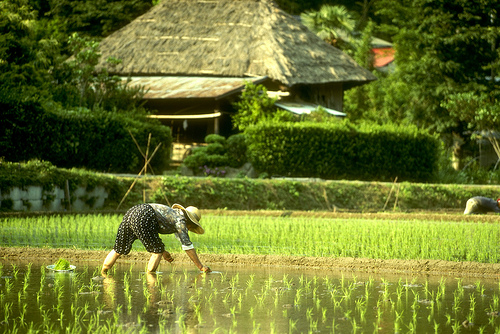 Paddy fields have had a strong cultural impact on Japan. Today, many residents of small villages still work the rice fields as they have for centuries.
Bonsai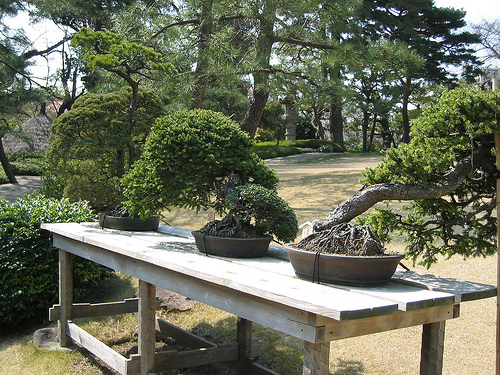 Carefully tended bonsai demonstrate the Japanese ideal of nature's beauty: calm, orderly, and balanced.
Japanese Children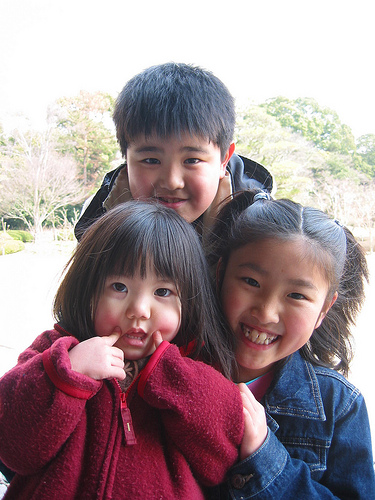 Some of the local Japanese Children smile and make faces for the camera.
Geisha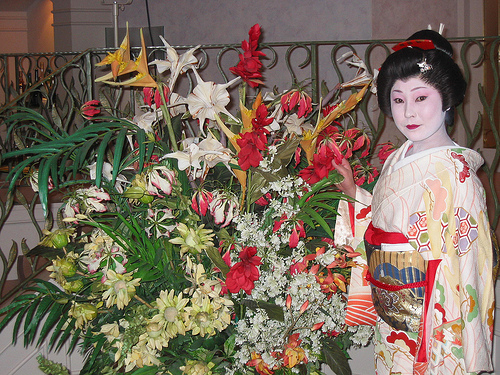 These entertainers specialize in dance, music, and games. Each aspect of their appearance is highly symbolic.
Cherry Blossoms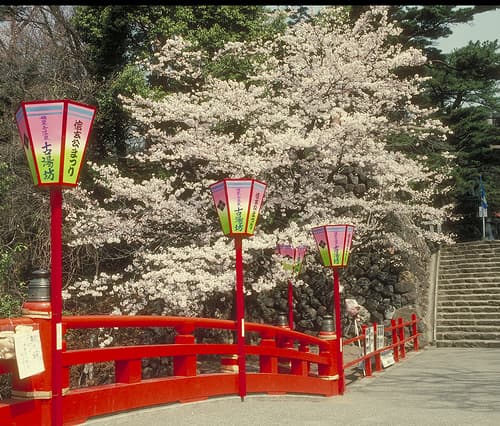 For centuries, people have enjoyed the tradition of picnicking and drinking sake under the billowing blooms of ume and sakura trees.
Nagoya Castle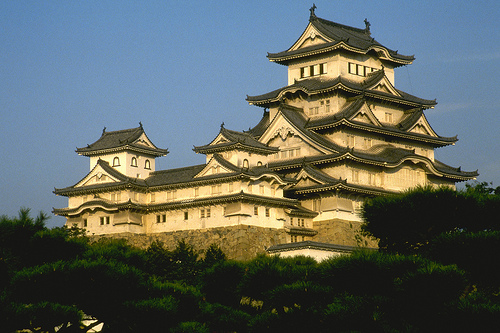 In addition to its stunning architecture, Nagoya Castle is a prime destination for hanami, or cherry blossom viewing.
Kyoto Pagoda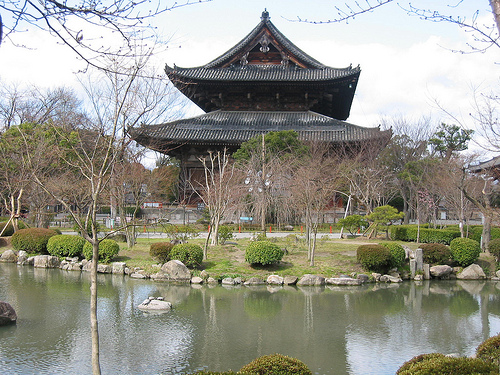 Japan's tallest wooden tower is open just a few days a year to preserve its ancient structure. Enjoy the beautiful grounds, koi-filled ponds, and the bustling, authentic flea market held on the 21st of each month.
Kasuga Shrine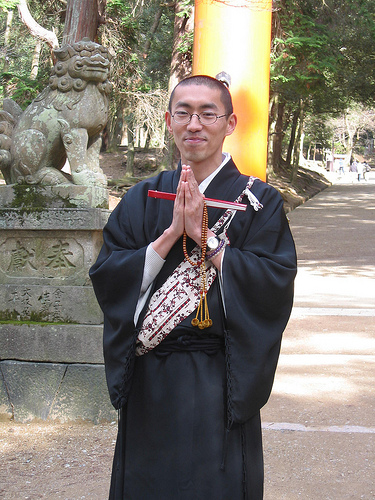 The long pathway leading to the shrine gives worshippers an opportunity to prepare their minds for prayer.
Kasuga Shrine Holy Water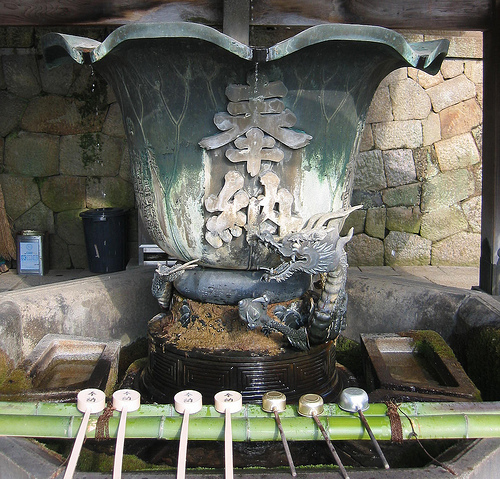 Past the main entrance of the Kasuga Shrine is the Temizuya, a basin in which it is customary to wash your hands.
Traditional Drummers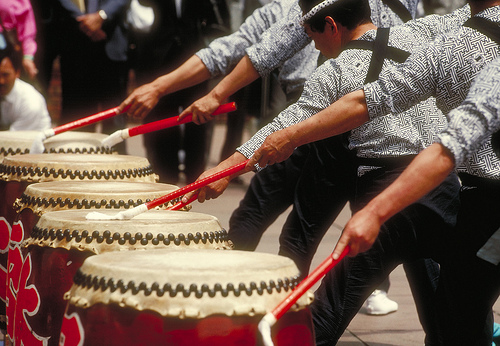 Traditional drummers bring the ancient art of taiko to modern audiences with thundering, graceful performances. 
Mount Fuji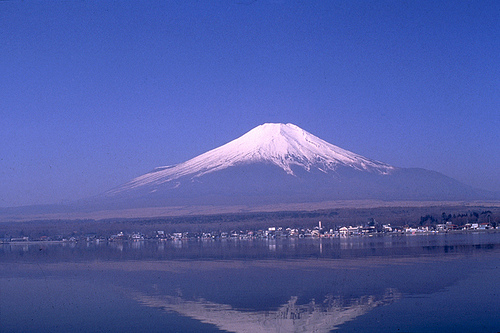 Japan's tallest mountain is also a perfectly shaped volcano. A World Heritage Cultural Site, Fuji has inspired poets, artists, and pilgrims for centuries. 
Always wanted to visit Japan but didn't know where to start? From Tokyo to Okinawa to Mt. Fuji, get started with our carefully curated Custom Luxury Tour to Japan!
« back