The most lasting progress is often the hardest to spot. Indeed, one of the examples Merriam-Webster dictionary cites to demonstrate the concept is: gradual betterment; especially: the progressive development of humankind.
When we began this year, we were delighted that the United Nations proclaimed 2017 as The International Year of Sustainable Tourism for Development. We ran a series of blog posts throughout the year that outlined how we support the tenants of responsible tourism, which encompass utilizing environmentally friendly practices; supporting the protection of our global cultural and natural heritage; and supporting social and economic benefits to local people.
Our goal has been to show that each traveler can make a difference without relying solely on philanthropy. Change happens with each choice and decision they make about how and where they travel.
For example, supporting social and economic benefits to local people includes empowering women in the workforce, which improves the livelihoods of entire communities. Gender equality in the work place is win-win for everyone. In both Egypt and India, we work with female guides, both for their unique insights into the local culture, and as well as serving as a powerful way to elevate women into the workforce.
Exploring environmentally friendly practices for Big Five means that we seek partners that share our sustainability ethic. We consider their operations, the sustainable systems they have in place, projects, plans they are working on, and do they employ local people. On Australia's 'Top End' in the north, Bamurru Plains is a small camp on a private buffalo pastoral property with nine safari bungalows built on stilts overlooking the floodplains and the Mary River Delta, west of Kakadu National Park. The camp has carefully planned every aspect with an eye to minimizing impacts on the land. The design includes energy usage, waste disposal, choice of linens, recycling bottles and the use of eco-certified cleaning materials. The bulk, about 75%, of the camp's power is generated by the sun through an array of 128 solar panels. This not only ensures a predominantly clean source of energy but also allows guests to hear the sounds of the bush at night without the noise of a diesel generator humming in the background. The camp also supports communities by using products that are produced locally.
Protecting the world's cultural heritage is key element in responsible tourism. A vital part of the reason we travel in the first place is to encounter other people and learn about other cultures. In Chile at Huilo Huilo, the Mapuche community is a collection of indigenous groups who share a common social, religious and economic structure, as well as a common linguistic heritage as Mapudungun speakers. The Mapuche community today is working to maintain a proud living heritage that encompasses their rich traditions, customs and mythology through a number of initiatives that include community workshops that include teaching the next generation.
Protection of the natural heritage is just as important as we strive to save the rich and unique biodiversity of planet Earth like that of Grootbos Nature Reserve along the South African coast. South African Fynbos is recognized as one of the six botanical kingdoms of the world, and is known for its exceptional degree of biodiversity and endemism, consisting of about 80% (8,500) species of the Cape Floral Kingdom where nearly 6,000 species are endemic. It also hosts six mammals of conservation concern.
We also understand that you are known by the company you keep. We choose our partners carefully. One such partnership has been with the nonprofit One More Generation (OMG), founded in 2009, by then eight-year-old Carter Ries and his sister seven-year-old Olivia Ries. Already passionate animal lovers and budding conservationists, they began OMG after their family "adopted" cheetahs in South Africa and they began to question why that was even necessary. Today, Carter and Olivia give talks in schools and at events across the country, and OMG has run several campaigns to help preserve endangered species – from cheetahs to sea turtles to orangutans. They also have programs that encompass the myriad environmental and conservation issues such as the OneLessStraw Pledge Campaign to build awareness of plastic waste such the estimated 500,000,000 plastic straws disposed of in America every single day.
Why vs Where
As the year-long U.N, campaign highlighting sustainable tourism development concludes, we recognize that there is much work left to do. It's never easy changing old habits. We have chosen a revolutionary path with Galapagos.com that asks you to consider not simply where to travel but why you travel. Galapagos.com is an easy-to-use tool to learn about sustainable travel in Latin America. We are currently creating a sister site for Africa which will launch early next year.
2018… Just the beginning.



The U.S. is celebrating Thanksgiving this week, and Canada celebrated theirs' last month.  As we reflect on what we have to be grateful for, the obvious things come to mind – our family and friends, our work, our health and so much more.
But when we look at the direction the world seems headed, it can be tempting to drop your shoulders a bit, sigh and bury yourself in a good book.  Our task is to do the opposite, to look beyond to the broader picture. And to be thankful!
Nothing galvanizes a people or a nation like failure and suffering. While we certainly don't wish that on anyone, it is a catalyst from which tomorrow's light is born.  We come together and give thanks when we finally accept that our collective vision is bigger than blame and beyond arguments. It is this higher level of conversation that is evolving that we are thankful for.  Many of you saw the recent news of the lifting on the ban on trophy hunting in Zimbabwe and Zambia, a death sentence for endangered species in those countries. However, if we step back, we notice that the people we least expected to are calling for a hold on lifting this ban, and actually want to have a higher level conversation. For that we are thankful.
We are beginning to look beyond debating each other to engaging in meaningful dialogues that are filled with hope and focused on solutions.
We wish each of you and your families a welcoming and safe Thanksgiving holiday, and thank you for your continued support and partnership.
Just how many of the same island or river cruises can you sell, or plane tickets can you generate before it all becomes so routine that you need your own escape? Or, maybe you think it's getting harder and harder to distinguish yourself from the crowd; or, as one agent commented recently "There just isn't enough really new and different product in the marketplace."
If you're bored and restless, what about your clients who may also be looking for new challenges?
Doug Gollan, writing in Forbes Online, talks about consumers returning to travel advisors like you. He cited a recent report from American Express that "revealed an 110% increase in intent by consumers to use retail travel agents for this upcoming holiday season and 79% growth in actual usage year over year from 2015 to 2016."
And when they come back to you, what will you have to offer them?
Many of our partners turn to us precisely for this reason – we don't think outside-the-box – we say "what box?" We jump ahead of the crowd and seek extraordinary locations and unique experiences that others miss or simply do not see. And, always with an eye to sustainable travel.
Just take a walk through our President's Picks to see for yourself why we are the next generation company for the next generation of travelers.
In Northern Peru Warriors of the Clouds, discover Kuelap, the most important pre-Inca Chachapoya site and one of the largest ancient stone complexes in the western hemisphere. Astonishingly few travelers have yet made their way to this remarkable site, which includes more than 400 hundred interior buildings and massive exterior stone walls. This unexpected city has been called the Machu Picchu of the north.
Sri Lanka A Natural Adventure takes you into obscure small towns and villages and into the private homes and kitchens of everyday Sri Lankans to see how they live and to share a meal with the family. Travel north by train to Jaffna and northern Sri Lanka that until recently were cut off from the rest of the world for some three decades. This journey into the central cultural triangle and beyond offers a variety of opportunities for genuine encounters.
In Botswana & South Africa, you have the unusual chance to participate in the Facial Recognition Research Project that uses innovative technology for animal conservation. All photographers can participate in gathering data in the field. You are supplied a camera with GPS capability, and the images you shoot are collected and sent for scanning. The software can recognize the individual species, principally the big cats, and a movement map using the GPS data embedded in the image is created.
We also seek out the most interesting and satisfying accommodations. In Cambodia's Unique Treasures, you go glamping in a safari-style tent at Banteay Chhmar, an exquisite 12th century Temple complex that UNESCO has listed as one of the 'four most threatened sites in the world.' Adventure Guatemala & Panama presents you with a different kind of room outside Guatemala's Antigua, where you overnight in an Airstream trailer, equipped with all the comforts of home, from a kitchenette, to cable TV to a terrace and outdoor Jacuzzi. Then there is Pretty Beach House, which is just about as far removed from a safari tent as you can get. In our Australia Unbound journey, you stay in this stunning luxurious retreat just north of Sydney, set amid ancient aboriginal sites, and nestled in lush landscapes of trees, lakes and rivers.
When your clients come back looking for something new and maybe just a bit different, remember we are here to help you.
Show Support for Living Cultural Heritage
Ancient cultures still alive and thriving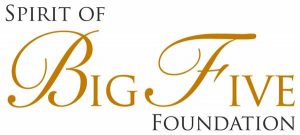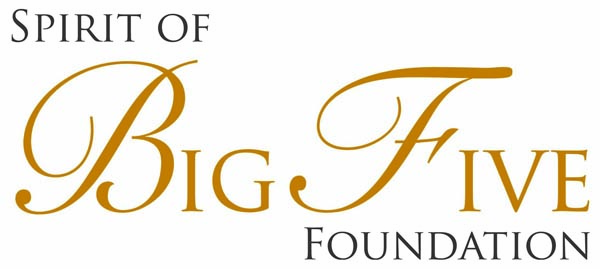 Each day, more than three million tourists cross international borders, and every year more than one billion people travel abroad. Simply put, travel and tourism combined are now one of the world's largest industries. To make sure that the power of travel is harnessed as a positive force for people and the planet, the United Nations declared 2017 The International Year of Sustainable Tourism for Development. The three key pillars of Sustainable Tourism are:
Environmentally-friendly Practices
Support for Protecting Cultural and Natural Heritage
Social and Economic Benefits to Local People
At Big Five, our longstanding commitment to sustainable tourism runs deep, and we are proud to have won the prestigious Virtuoso Sustainable Tourism Leadership Award, twice (2014 and 2016). We know that experiencing an outstanding vacation and supporting the pillars of sustainable tourism can go hand in hand. We are proud to share with you how traveling with Big Five can help to support cultural heritage, protect endangered species, deliver local economic benefits, and further cross-cultural understanding and peace in the world – all wrapped together into the journey of a lifetime.
When many people think about the protection of cultural heritage, what often comes to mind is protecting archeological sites, such as the ancient Mayan pyramids of Mexico and Belize or historic landmarks like the age-old wooden temples of Kyoto. Of course, they are right, but protecting cultural heritage as part of sustainable tourism best practices goes beyond simply historical structures and archeological treasures. It also embraces what is called Living Cultural Heritage, which encompasses language, craft, music, dance, art, textile and culinary traditions.
As travelers, one of the most valuable, and often most cherished, things we seek is to engage with authentic living cultures in other parts of the world. For one person that might mean attending a performance of the Morin Huur Ensemble (Mongolia's Horsehead Fiddle Orchestra) in Ulaanbataar. For another, the experience might entail learning to make traditional Peruvian ceviche in a hand-ons cooking class before dining in one of Lima's celebrated restaurants. Or, it may be visiting a local Maasai Women's jewelry–making group in Kenya, where each handcrafted bead tells a story – the colors and patterns of each bead reveal a different cultural meaning that has been passed down through generations of mothers and daughters. The choices are endless.
This has always been at the core of Big Five. From its beginnings in Kenya, Big Five has sought to share Africa's living cultures as well as the phenomenal wildlife with its guests. And we have carried that theme around the globe.
In Australia's Arnhem Land, you can explore ancient territories that have been in habited for some 50,000 years by Aboriginal peoples. You experience this remarkable traditional culture. Arnhem Land is perhaps the one area in Australia where the indigenous culture is still dominant, despite a long history of interaction with other cultures. Arnhem Land today has managed to maintain its frontier identity and is the homeland of some 20,000 indigenous people. In our Wild Australia journey, you engage with stories and traditions of this community, see ancient cave paintings, watch women weave pandanus baskets, and learn about its myths and legends such as the creationist tales of Dreamtime.
In Chile at Huilo Huilo, you can encounter the living heritage seen in a collection of indigenous groups that are known overall as the Mapuche, who share a common social, religious and economic structure, as well as a common linguistic heritage as Mapudungun speakers. The Mapuche community today is working to maintain a proud heritage through a number of initiatives, including workshops that benefit local students such as art, painting, dance, wood carving, music, and baking and chocolate-making. You interact with members of this community and learn about their rich traditions, customs and mythology. You can discover this traditional community on our Chile's Patagonia & Mapuche Culture.
Looking for more information on Sustainable Travel? Visit our informative site for sustainable travel efforts.
« back