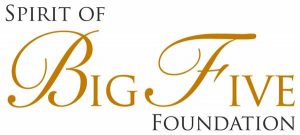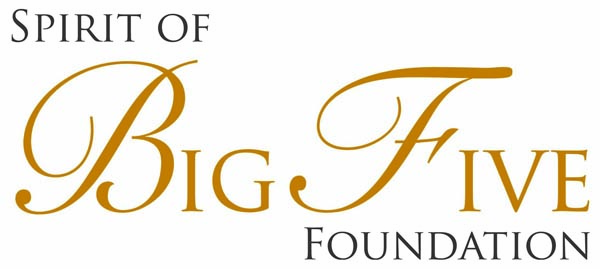 Each day, more than three million tourists cross international borders, and every year more than one billion people travel abroad. Simply put, travel and tourism combined are now one of the world's largest industries. To make sure that the power of travel is harnessed as a positive force for people and the planet, the United Nations has declared 2017 The International Year of Sustainable Tourism for Development. The three key pillars of Sustainable Tourism are:
Environmentally-friendly Practices
Support for Protecting Cultural and Natural Heritage
Social and Economic Benefits to Local People
At Big Five, our longstanding commitment to sustainable tourism runs deep, and we are proud to be the only travel company to have won the prestigious Virtuoso Sustainable Tourism Leadership Award, not once, but twice (2014 and 2016). We know that experiencing an outstanding vacation and supporting the pillars of sustainable tourism can go hand in hand. We are proud to share with you how traveling with Big Five can help to support cultural heritage, protect endangered species, deliver local economic benefits, and further cross-cultural understanding and peace in the world – all wrapped together into the journey of a lifetime.
Wherever we are, during summer our attention often turns to the water –whether it's the local swimming pool or a day at the ocean. Indeed, oceans cover 71% of our planet's surface, and contain 97% of its water. So it certainly comes as no surprise that what happens in our oceans is of deep significance to all of us.
The mystery of the oceans has attracted explorers and travelers for centuries, and we have yet to unlock many of its deepest secrets. Protecting the marine environment is acutely important in today's rapidly changing world. We can, as travelers, support those places that are working hard to conserve their marine resources as one way we can all ensure that the oceans remain vital into the future.
Off the coast of Belize, for example, UNESCO in 1996 declared the Belize Barrier Reef Reserve System a World Heritage Site. It is the largest barrier reef in the Western Hemisphere. The Southern Environmental Association (SEA) is a community conservation organization working to protect and improve stewardship and the environmental integrity of key marine areas. The goal is effective, collaborative protected areas management, community involvement, and strategic partnerships for the benefit of all stakeholders. The Spirit of Big Five Foundation joined other international groups, including Conservation International, The Nature Conservancy, and World Wildlife Fund, to help SEA in these efforts. SEA has been active since 1996 protecting and managing two critically important marine protected areas in the Belize Barrier Reef Complex: Laughing Bird Caye National Park, a UNESCO World Heritage Site, and the Gladden Spit and Silk Cayes Marine Reserve, a high biodiversity hotspot. To explore Belize's water wonderland.
In Ecuador, the Galapagos Marine Reserve (GMR) is one of the largest marine protected areas in the world, and is a UNESCO World Heritage Site in its own right. Formally designated as a protected area in 1998, the GMR covers an area of about 51,351 square miles, and is home to a roster of iconic marine species including some of the world's largest schools of scalloped hammerhead sharks, Galapagos sea lions and Galapagos penguins as well as green sea turtles and some 450 species of fish in the islands. The successful management of the GMR will ensure the sustainable future of this magnificent diversity. Go for a swim in the incredible Galapagos.
South Africa has a spectacular 1864 miles of coastline. This is where the cold, nutrient-rich Atlantic meets the sub-tropical Indian Ocean, and nearby is the Southern Ocean, home to many whale species. South Africa has declared nearly 20% of its coastline protected by official marine reserves. Even though this country occupies only two percent of the world's land mass, some 16% of the world's fish species swim off its shores. South Africa scores high in marine biodiversity. Marine conservation in South Africa protects some of the largest 'no-take' zones in the world for safeguarding slow-growing, long-lived species. Discover all South Africa has to offer.
Some oceanographers believe that we have explored less than five percent of the global ocean. That means that the world ocean we now know that is home to some 230,000 known species, is more likely to support two million or maybe more. What an amazing opportunity and challenge we have.
The spotlight of Southeast Asia's Khmer Empire always shines brightest on the fabled Angkor Wat. But for a brief moment in time – for some 16 years in the mid-tenth century, Koh Ker was the heart of the entire empire, which encompassed much of what today is Cambodia, Thailand, Laos, and southern Vietnam.
Although the empire lasted more than six centuries, from 802 CE to 1431 CE, Koh Ker's brief dominance came in 928 under King Jayavarman IV and ended in 944 CE. But these were busy years. Nearly all of the monuments found in the temple town, the second largest in Cambodia after Angkor, originated during this short period. During this time, the art of sculpture reached a pinnacle. Many masterpieces of Koh Ker are now in the collection of the National Museum in Phnom Penh as well as other museums and private collections around the world.
More than 180 sanctuaries have been identified in a 31-square-mile protected area, most of which are hidden in the forest and have yet to be excavated or restored. Sadly, the entire area has not been cleared completely of land mines left over from past military actions.
Travelers can currently only explore about two dozen monuments, which includes the spectacular seven-tiered pyramid. Called Prang, this almost Mayan-looking pyramid was probably the state temple of Jayavarman IV, and its style referred to as the Koh Ker Temple. Its prang, or temple tower, is the highest ever constructed by the Khmer, rising 118 feet above the forest floor. Prasat Krahom (Red Temple) is the second-largest structure at Koh Ker, and was once known for eight great stone lions that are now gone.
The remote archaeological site in a sparsely populated region in northern Cambodia is about 75 miles from Siem Reap and the more famous Angkor temple complex. Until relatively recently, this great archaeological site had been mostly hidden under thick jungle and was rarely visited. It remains one of the least-studied temple areas from the Angkorian period, and is on the UNESCO's Tentative List for World Heritage Site status.
If you want to get a feel for what it might have been like for those early European explorers who first discovered sites such as Angkor Wat, a visit to Koh Ker will help you capture that experience. Walk among the tumbled-down stones, through free-standing doorways, and past tree sprouting from old walls and roots encasing giant corner stones. Explore this remarkable site on our President's Pick: Incredible Indochina.
P.S. Can you name the guy in the white shirt?
The odds are pretty good that you don't know about Kuelap. Yet, it is one of the largest ancient stone complexes in the western hemisphere. Those who do know refer to it as the Machu Picchu of the north.
Just where is this remarkably unknown place? Northern Peru is home to this most important of the pre-Incan Chachapoya sites. The Chachapoyas culture began constructing this site in the 6th century CE on a ridge overlooking the Utcubamba Valley.  The great fortress has more than 550 structures and massive exterior stone walls reaching upwards of 60 feet in height. It was abandoned in 1570 after the Spanish conquest of the region.
It was all but forgotten until Juan Crisóstomo Nieto, a judge from the city of Chachapoyas, accidentally rediscovered Kuelap in 1843. Peruvian and foreign archaeologists have actively studied and excavated the site since the 1980s.
The imposing city at 9,843 feet above sea level on a ridge overlooking the Utcubamba Valley is so remote that few travelers ever get here. A new cable car opened in early 2017 to improve access. The views on the way up to the entrance are incredible – either by cable car or by hiking. Once on top, you walk about half an hour to the archaeological site on a paved uphill path. Horses are available for those who may need assistance.
This is truly a once-in-a-lifetime adventure, and one that you can experience on our newest President's Pick's Northern Peru Warriors of the Clouds.
We are in the midst of peak picnic season in North America. Picnics have long been a popular summer activity. Early in the 19th century, a fashionable group of Londoners formed the Picnic Society, where members met, each providing a share of the entertainment and refreshments. Beginning in the 1830s, the school of Romantic American landscape painters often included people picnicking amid spectacular scenery.
Today, we can travel far afield to enjoy a leisurely yet elegant picnic any time of day. Where would you choose to go for a picnic?
On a bush walk or horseback safari in South Africa's great Kalahari Desert, savor a picnic break as you share the environment with springbok, buffalo, lion, kudu, hyena, meerkat and wildebeest. Tswalu Kalahari lodge presents bush meals utilizing tantalizing fresh local ingredients in stunning and unexpected settings.  For a once in a lifetime Africa safari, consider our 11-day South Africa's Unique Lodges.
How about a picnic lunch on the barren knife-edge ridge of the 12,000ft Acatenango Volcano in Guatemala, overlooking the active Fuego Volcano as it churns and rumbles, shaking the ground around you? To reach this special dining spot, you travel first by 4 x 4 to the foot of the volcano and then hike about an hour and a half up the volcano to the unique picnic spot. You can incorporate this adventure into your customized Guatemala journey such as the new 18-day President's Picks Adventure Guatemala & Panama.
Jamtara Wilderness Camp sits on the edge of the village by the same name a couple of minutes' drive from Pench National Park. This remote camp is the only accommodation in the vicinity. In addition to ten luxury tents, it has imported the concept of the African "star bed". Here, after a day on safari in search of Bengal tiger, chital, sambar, nilgai, wild pig, and jackal as well as some of the 201 bird species, you can choose to end your day with in drinks and a meal on the simple platform of your Star Bed as the sounds of the night and the stars envelop you. Your guide is nearby for whatever you might need. Experience this wilderness camp on our 12-day Precious Journeys India: Saving Tigers.
The settings and locations for your outdoor feast are as personal and as unique as you are. If you love the casualness and relaxation of a picnic, tell us where your ideal locale would be.
« back