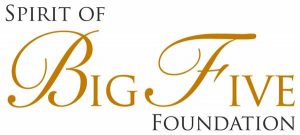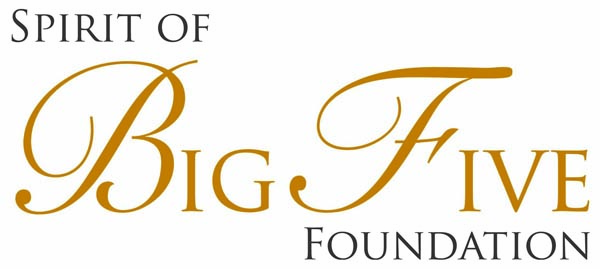 Each day, more than three million tourists cross international borders, and every year more than one billion people travel abroad. Simply put, travel and tourism combined are now one of the world's largest industries. To make sure that the power of travel is harnessed as a positive force for people and the planet, the United Nations has declared 2017 The International Year of Sustainable Tourism for Development. The three key pillars of Sustainable Tourism are:
Environmentally-friendly Practices
Support for Protecting Cultural and Natural Heritage
Social and Economic Benefits to Local People
At Big Five, our longstanding commitment to sustainable tourism runs deep, and we are proud to be the only travel company to have won the prestigious Virtuoso Sustainable Tourism Leadership Award, not once, but twice (2014 and 2016). We know that experiencing an outstanding vacation and supporting the pillars of sustainable tourism can go hand in hand. We are proud to share with you how traveling with Big Five can help to support cultural heritage, protect endangered species, deliver local economic benefits, and further cross-cultural understanding and peace in the world – all wrapped together into the journey of a lifetime.
May you live in interesting times is an English expression that for years was said, although never validated, to be a translation of an ancient Chinese curse. Regardless of its origins, it certainly seems applicable to these times, our times.
Considering the sheer number of trouble spots in the world today, supporting cross-cultural understanding would appear to be in all our best interests. And, one of the most powerful tools in our arsenal is international tourism.
Tourism has evolved into one of the largest industries on the planet. According to the World Tourism Organization, it is one of the world's fastest growing export sectors, contributing up to 9% of the global GDP, and accounting for one in 11 jobs worldwide. Let that sink in – one in 11.
Peace through tourism is not some pep rally slogan. Research by The World Travel & Tourism Council (WTTC) and others has shown that active tourism is a significant factor in reducing unemployment, increasing economic growth, contributing to resource conservation and improving cultural exchange globally. While tourism is not the entire answer, research reveals that countries with a more open and sustainable tourism sector tend to be more peaceful. A sustainable and open tourism sector brings about higher levels of positive peace in the attitudes, institutions and structures that create and sustain peaceful societies.
Tourism can also help support peace by putting pressure on governments to cease fighting in order to attract tourists. This is particularly important if tourism is an important sector for an economy. For example, in 1979, the tourism boycott in Guatemala led by the International Food and Allied Workers suppressed the flow of tourism into Guatemala, which relied heavily on tourism revenues. That action, in turn, was said to have pressured the military government to "desist its violation of human rights" and contributed to the reduction of the ongoing domestic violence.
Big Five began exploring Colombia as a destination in 2009, and began sending guests there in 2010. The civil war was still going on within the country and FARC rebels were hiding out in Colombia's national parks and wilderness areas. Then, last year a peace treaty finally came and now those former FARC fighters are laying down their arms to become ecotourism soldiers.
Sri Lanka has recently emerged from a devastating civil war lasting more than 30 years. Today, sustainable tourism efforts are helping that country transition into a peaceful democracy with a growing economy. The small island has eight UNESCO World Heritage Sites, and amazing potential for growth. Sustainable tourism is helping open the door to that growth. Indeed, the Sri Lankan government's vision for sustainable development is "Achieving sustained economic growth that is socially equitable and ecologically sound, with peace and stability."
Tourism can also lead to demilitarization of a country to make it safer for tourists. In Rwanda, the efforts to remove land mines was generated, in large measure, by the increasing importance of gorilla tourism in the national parks.
Uganda's government uses sustainable tourism to achieve reductions in poverty levels, generate socio-economic opportunities and help reduce the gap between rich and poor, including women who often are omitted from the economic equation.
Sustainable tourism helps nations realize the many long-term benefits of peaceful, stable societies, which includes the economic potential gained through preserving communities and conserving the environment.
Please Note: Our offices will be closed Monday, May 29, 2017.  We will be open Tues, May 30, for our regular business hours – 9:00am-6:00pm EST.
Less than two years ago, The Reverie Saigon debuted in Ho Chi Minh City, still known as Saigon, as the embodiment of luxury in Vietnam and as the only member property of The Leading Hotels of the World in the city.  It occupies the upper floors of the landmark Times Square Building in the center of District 1. The contemporary Times Square Building also houses flagship outposts of some of Italy's most renowned furnishing design brands.
Indeed, this palatial hotel also celebrates the exceptional skill and beauty of Italian artistry and craftsmanship.  Its 286 guestrooms and 89 apartments present a variety of styles; from classic and opulent to sleek and modern, whimsically romantic to fanciful and sophisticated. The rich design details throughout deliver an ultra-luxurious aesthetic as well as offer some of the most spacious rooms and suites in the city.
Outside, the Italian connection continues.  You can choose an afternoon of touring on a vintage Italian-born Vespa! Yes, the spunky scooter first made famous by Gregory Peck and Audrey Hepburn in the 1950s movie Roman Holiday.
Riding behind your Vespa driver/guide, you gain an entirely different perspective of this robust city as you mingle with a myriad of other scooters, cyclists and pedestrians. Explore the neighborhoods surrounding Dong Khoi Street and the broad Nguyen Hue Boulevard in the center of old Saigon.
Your scooter travels along Dong Khoi Street, the historic main tree-lined thoroughfare that runs to the Saigon River. It encompasses some of the city's most-visited landmarks, including the French colonial Opera House, the neo-classical Central Post Office, the historic Reunification Palace and Ho Chi Minh City Museum. Ride your Vespa on the old Nguyen Hue Flower Street that, by night, becomes the first walking street in Saigon.
Enjoy discovering the bustling, sometimes chaotic, streets, historic neighborhoods and upscale shopping areas from the back of your Vespa. A day like this can become one of your favorite reveries.  Consider incorporating this stunning hotel and a classic ride on a custom-tailored Vietnam adventure.
Man has been utilizing the spring for some 40,000 years in the form of the bow and arrow. When a bow's stretched string is tightened to create a bounce, it is considered a "spring".
The leaf spring can be traced back to the Egyptian pharaoh Tutankhamen, who used them on his carriages for a more comfortable ride and longer durability. The first coiled spring was invented in 1763 by R. Tradwell, registered British patent, number 792. It was an improvement over the leaf spring that needed frequent lubrication.
The first steel coil spring was invented for use in chair seats in 1857. The first reference for automotive seating for a "horseless carriage" was a padded leather bench on springs mounted directly to the frame of the car. Since the invention of these coil springs, springs can be found in almost anything from watches to windows and in all types of machinery. Springs helped make the car industry what it is today.
That brings us to Africa's renowned safari vehicles. Yes, it does. If you have ever been on safari, you know that ordinarily the combination of safari vehicles and Africa's roads do not make for the smoothest of rides, even with springs. Indeed, the bounce factor can be jarring to say the least while on some of the really rough roads, you might feel as though you will be shot out of an ejector seat at any moment. Or, maybe that's what you might be hoping for?
A new safari camp, One Nature Nyaruswiga, Serengeti, presents one remedy by using vehicles that have springs not only in the typical configuration of the vehicle, but also have added springs in each individual seat, a feature usually reserved for large trucks. These fully modified vehicles boast ergonomically designed seats with the extra suspension. One of our staff tried them out recently and gave them a thumbs up for comfort.
But that's not all. The camp's open four-seaters have increased leg space with binoculars, USB and charging ports at each seat, ergonomically designed Italian leather seats and teak wood fitted interior compartments, and is fitted with bean bags, gimbal and clamps, foot level camera lens hatch with floor mat for photographers.
Now, that's a ride.
The ultra luxurious safari camp, with just 13 tents, sits at the heart of Central Serengeti, surrounded by breath-taking views of endless plains and the majestic Nyaruswiga Hills. This locale offers an incredibly rich diversity of resident wildlife as well as the millions of migrating animals that pass through its plains annually, drawn to a permanent source of drinking water of the Seronera River. In addition to game drives, the camp offers activities including hot air balloons over the plains, private photo safaris and walks on foot trails in the bush. If that is not quite enough, you can also take a helicopter to the Kilimanjaro Golf Course for a round of golf amid the striking backdrop of Mount Meru and Mount Kilimanjaro.
The new One Nature Nyaruswiga, Serengeti is worth springing for when planning a safari adventure. For the ride of your life, add it to your dream safari in Tanzania.
In Japan, figurines of sumo wrestlers have been unearthed dating back to between the third and seventh centuries, and the sport is mentioned in the eighth-century history books of Kojiki and Nihonshoki.
This traditional Japanese national sport has been both a festival ritual and a contest of strength through nearly 2000 years. Shinto, the native religion of Japan, means "way of the gods." Indeed, originally sumo was performed as entertainment for the gods during festivals. As part of Shinto ritual, sumo dates as far back as the Tumulus Period (250-552).
At various times, sumo bouts were also used to pray for a bountiful crop or to predict the next harvest. In the Nara (710-794) and Heian (794-1192) periods, sumo became an event conducted at the imperial court, and contests were performed in front of the emperor. Since the Edo Period (1603 and 1868), sumo has experienced widespread popularity as entertainment.
Today, the world of sumo remains immersed in rituals and traditions. Everything is suffused with meaning – from the sand used on the floor of in the ring, or dohyo, to placing kelp, cuttlefish and chestnuts in the ring along with prayers for safety. A tradition you may have seen in movies happens at the beginning of a bout when a wrestler raises first one leg and then the other high into the air, then stomps down hard on the floor of the ring. This is said to insure that evil spirits will be warded off. Salt purification also plays an important role. As they enter, wrestlers toss handfuls of salt into the ring to purify it.
The life of a sumo wrestler is highly regimented, with rules laid down by the Japan Sumo Association. Each wrestler is part of sumo stable. The training rooms for these athletes are closed to the public, but through special access, we can take you into a training room of Japan's popular sumo wrestlers. You witness firsthand the backstage world of sumo wrestling and the intensity of practices. You begin to see the resolve of these men by observing a sumo master participate in serious practices in preparation for the official sumo tournament. As part of the experience, you will be able to take part in the sumo wrestlers' daily life by dining with them. You will eat Chankonabe, the must-have energy source of sumo wrestling that provides the nutrients needed for bodybuilding. Authentic Chankonabe is a traditional stew prepared by the wrestlers themselves.
We have also sought out other original Japanese adventures such as a private tour in Kyoto with host Peter Macintosh, the foremost Western expert on geisha. He was married to an ex-geisha, studies Japanese arts and is a lecturer on Geisha Studies at a Kansai University. In the evening, as you walk through some of the city's geisha districts, he will explore the geisha's world – past, present and future. Then, you sit down to a sumptuous dinner in the private room of a traditional restaurant. You'll also enjoy an hour of private maiko or geisha entertainment with   conversation and dancing accompanied by the shamisen (Japanese stringed instrument).
You can also experience making sushi with a sought-after sushi-chef who has undergone training at a Michelin restaurant; or set out on a sake brewery excursion; or enjoy a VIP visit to an exclusive evening of Karaoke, a favorite activity in Japan. All these experiences and more can be incorporated into a customized Japan journey geared entirely to your interests.
« back