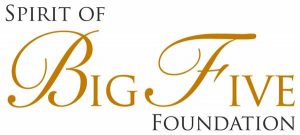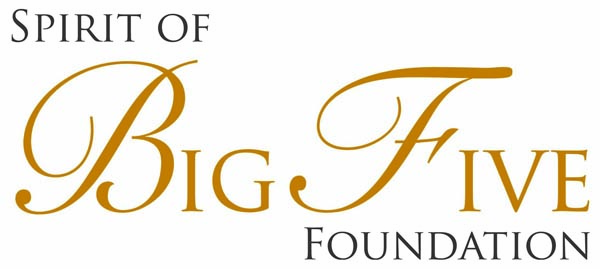 Each day, more than three million tourists cross international borders, and every year more than one billion people travel abroad. Simply put, travel and tourism combined are now one of the world's largest industries. To make sure that the power of travel is harnessed as a positive force for people and the planet, the United Nations has declared 2017 The International Year of Sustainable Tourism for Development. The three key pillars of Sustainable Tourism are:
Environmentally-friendly Practices
Support for Protecting Cultural and Natural Heritage
Social and Economic Benefits to Local People
At Big Five, our longstanding commitment to sustainable tourism runs deep, and we are proud to be the only travel company to have won the prestigious Virtuoso Sustainable Tourism Leadership Award, not once, but twice (2014 and 2016). We know that experiencing an outstanding vacation and supporting the pillars of sustainable tourism can go hand in hand. We are proud to share with you how traveling with Big Five can help to support cultural heritage, protect endangered species, deliver local economic benefits, and further cross-cultural understanding and peace in the world – all wrapped together into the journey of a lifetime.
We just marked the 47th anniversary of the first Earth Day event, which took place on April 22, 1970, and drew in some 20 million Americans. Now more than one billion people globally participate in Earth Day activities annually, making it the largest civic observance in the world.
This seems like a good time to talk about the protection of the natural heritage and the rich biodiversity of planet Earth.
Big Five looks for sustainable tourism partners when crafting life-enhancing itineraries that not only deliver the journey you've dreamed about but also benefits the people and the planet. One such partner is Grootbos Nature Reserve along South Africa's coast.
This unique reserve is most famous for is its rare and exceptional fynbos vegetation. The South African Fynbos is recognized as one of the six botanical kingdoms of the world, and has a richer flora than any other comparably sized area in Africa. Fynbos is known for its exceptional degree of biodiversity and endemism, consisting of about 80% (8,500) species of the Cape Floral Kingdom where nearly 6,000 species are endemic. It also hosts six mammals of conservation concern.
The land has faced severe threats and still does, but conservation efforts are being made to help restore it. Indeed, the owners of Grootbos have a team working to preserve this pristine wilderness through active research and by pioneering new ways of preserving the 2,500 hectares of botanical and wildlife treasures. You can experience this unique ecosystem during our 11-day South Africa adventure.
Protecting the land and its biodiversity is no easy task. In Australia, the destruction and fragmentation of natural habitats through agricultural development as well as the impact of feral animals and invasive weeds has significantly impacted Australia's biodiversity. In South Australia, Arkaba is working to correct that imbalance. This remote 60,000-acre private wildlife conservancy is surrounded by Wilpena Pound and the Elder Range features some of Australia's most spectacular outback scenery. Since 2009, when Wild Bush Luxury took over Arkaba, much of the focus has been on restoring the balance of nature to pre-European settlement. The result has been with the gradual return of native species and the regeneration of native habitat. Mobs of kangaroos, emus, and an abundance of other indigenous wildlife have returned. In 2016, Arkaba was one of the three finalists in the Conserving the Natural World category of the esteemed National Geographic World Legacy Awards, which recognizes outstanding support for the preservation of nature, restoring natural habitat and protecting rare and endangered species.
Arkaba gives you an extraordinary experience in both style and unique adventures. The bones of the original 1850s homestead has been retained, which includes just five distinctive guestrooms. The restored Arkaba Homestead boasts of having no wifi, telephones, televisions, minibars or the typical features of a hotel that would distract you from an outstanding outback experience. You can hike this amazing landscape during our 16-day Precious Journeys® College Edition Australia Active.
Orange County Resorts & Hotels, based in Karnataka, India, opened the second of its four resorts, Kabini, in 2007. Inspired by the local 'Kadukuruba Hadis', this resort was designed to encompass and reflect its traditional surroundings within Asia's largest biosphere. Orange County has a respected conservation program that addresses many aspects of need to preserve biodiversity. They plant indigenous trees and plants, use landscaping that mimics and is suited to local terrain, participate in re-forestation projects and local conservation and preservation programs. They have restored designated areas within the resort that were previously used solely for agricultural purpose, taking them back to a naturally wild condition as a sanctuary for local fauna. Orange County Resorts & Hotels has also been recognized by National Geographic World Legacy Awards as the global winner chosen in the category 'Earth Changers', in the category of cutting-edge leadership in environmentally friendly business practices and green technology.
At Kabini, guests explore the area of Nagarhole National Park on safaris by boat and vehicle, and on guided day and evening nature walks. The park is home to some of the most endangered wildlife species in India. The ecosystem supports the highest density of herbivores found anywhere in Asia with about 108 animals per square kilometer. In addition to 300 species of birds, large herbivores such as the chital, sambar and gaur, Nagarhole also hosts predators including tiger, leopard and wild dog. During the summer months, the park is also home to the largest congregation of Asian elephants in the world. Discover Kabini Orange County on a journey through South India.
All three of these exceptional properties take their commitment to the land seriously and are, at the same time, able to offer travelers incredible experiences and provide support the common good of their communities. Through their commitment and passion, they are leaders in sustainable tourism for a reason.
Would it surprise you to learn that Sydney, one of the most cosmopolitan cities in the world, is also home to sacred 25,000-year-old Aboriginal rock engravings?
Aboriginal Australians have inhabited the Sydney area for at least 30,000 years, and left behind thousands of such engravings throughout the Sydney region. The rock art features images of people, animals or symbols in sandstone, and are comparable with the petroglyphs of Native Americans and the rock art found elsewhere in Australia. But they have their own distinctive style unlike rock art found anywhere else in Australia. Most of the locations are not promoted to protect them from vandalism, and to guard their continued sanctity.
Ancient rock art is just one of the cultural surprises Sydney has to offer during a unique tour organized by respected Aboriginal elder Margret Campbell, affectionately known as Aunty Marg. She has given her permission to Aboriginal guides to share the wealth of her cultural knowledge.
This rich excursion through modern Sydney explores a distinctive heritage. You learn how it relates to the Aboriginal Dreamtime found in the city's natural landscape and its seasons. You journey across Sydney Harbour Bridge and into suburbs to learn how Aboriginal people lived not so long ago, and how they maintain their cultural connections today. Enjoy lunch, tasting traditional dishes, in a UNESCO Heritage Listed sandstone building in Victoria Park, land that once was used as an Aboriginal birthing site.
At the end of the journey, you will have learned how to travel through the country with deep respect and acknowledgement for its Aboriginal people, their history and spirituality.
Your favorite journey to Australia will be enhanced by this unconventional look at Sydney.
What do a great soccer player and a master chef have in common? Not that long ago they were relative unknowns. Indeed, success has not come to these Peruvians quickly. Indeed, they seem to have come out of nowhere to rise to the top.
But both have actually worked hard and long to reach their relative positions.
Jefferson Farfan, nickname Foca (Seal), is a Peruvian professional footballer who mainly plays for a Russian Premier League as a forward or winger for Lokomotiv Moscow. He is also an important player for the Peruvian national team, yet if you ask most people who follow South American soccer, they might not know his name.
The same can be said of Virgilio Martinez, who worked in obscurity perfecting his innovative culinary ideas. He formerly worked at restaurants such as Lutèce in New York City, and served as executive chef at the renowned Astrid & Gastón in both Bogotá and Madrid.
Today, Martinez runs Central Restaurante in the Miraflores District of Lima. Martinez and his wife, Central's head chef Pia Leon, have won a slew of awards in the last few years including, the best restaurant in Latin America for four consecutive years – 2014, 2015, 2016 and 2017; and was ranked the fourth best restaurant in the world in 2015 and 2016.
However, like Farfan, if you ask most foodies about Martinez, they would likely not recognize his name either.
That is changing. Why? What makes Martinez stand out in the crowded culinary world? He is passionate about investigating and incorporating indigenous ingredients into his menus to bring greater diversity to local cuisine. Essentially, he does not only search horizontally, but vertically as well, much like pre-Hispanic cultures did – looking to the oceans as well as the high Andes, the deserts and the low jungles to discover diverse local ingredients found at every altitude. Examples include ingredients such as kushuru (cushuro), an edible cyanobacteria harvested in high-altitude wetlands; arracacha, a root vegetable from the Andes; and arapaima, a freshwater fish found in the Amazon River.
Martinez and his team's approach to ingredients is fascinating as they take an almost biological and anthropological view of foods. They work with local communities throughout Peru to identify new 'finds.'
Martinez was quoted explaining his approach. "We have been going beyond what Central guests are expecting, and our focus has been Peru, the people, and connecting to our communities, trying to make Peru nice and our country happier. I think that's our goal, and not just the restaurant."
Come explore some of the many fascinating 'unknowns' of Peru. Join us on our newest President's Picks: Peru Sky High & River Deep.
"What is a land without its people?"
Sidharth Rohet, from the House of Rohet, grew up among the dunes of the great Thar Desert and Mihir Garh in India. Even as a young lad, he had a vision of building a fort, 'which would look as if it has emerged from the desert itself.' He and his wife, Rashmi, created that dream of 'The Fort of the Sun,' a small, luxurious five-star heritage hotel in Rajasthan, Jodhpur.
But before Mihir Garh became a reality, Sidharth inherited his family's crumbling 17th-century feudal estate and provincial manor at Rohet Garh. That became their first project. Over 15 years, the family redeveloped it with great love and care into one of the finest heritage hotels in the country.
Both exquisite properties offer guests the experience of the village safari, a signature program that enables you to uncover rural Rajasthan in its little mud houses, the turban clad men, and the shy, beautiful women dressed in their traditional costumes. The village visit is made all the more remarkable because your guide is a member of the royal family. You enter the homes of the village folks to share a slice of their life. As one of the earliest pioneers of this concept, the Rohet family is proud to share the rich and vibrant cultural heritage at Mihir Garh.
About an hour and a half away in the ancient the Aravallis Hills, Kesar Bagh is another family's passion that harks back to a time of vintage cars and mustached butlers in starched bush coats, their turban tails flapping away in the evening breeze. Although the word 'bagh' literally means a garden in Hindi, in rural Rajasthan it also denotes a huge estate property in the country of the once ruling feudal families. Kesar Bagh is one such oasis where time and weather took a huge toll on the old buildings and the orchards. The rainwater gushing down from the hills in the monsoons had breached the lake's earthen dam on the banks of which once stood the old Kesar Bagh.
The Jojawar family was eager to restore the old traditions of the land and the family home, which has been the Rawla Jojawar in the Jojawar town since 1780. The new Kesar Bagh now stands where the old buildings once stood.
Two brothers, Nagendra Singh and Amitvikram Singh Jojawar, their wives and other family members oversee both boutique, luxury hotels – Kesar Bagh and Rawla Jojawar. Here, too, members of the royal family serve as guides for their guests. You can explore the country around the Bagh in style in a Chevy 1934 or a vintage Land Rover, or opt for a train safari. Both adventures present you with opportunities to engage with local villagers and others.
The families responsible for the restoration and running of these heritage properties are eager to connect guests with the people and cultures in the villages and hamlets of the region. You encounter communities living traditional lifestyles and practicing age-old professions like sheep and camel herding.
After all, what is a land without its people?
To discover this fascinating region and charming hotels, consider our 14-day Authentic India.
« back