Indiana Jones is expected to return to the big screen in a couple of years. While we do not know where it will take place yet, we'd nominate Sri Lanka, a perfect fit for the role. It has all the elements for a grand adventure, from stunning relics and ancient kingdoms, to romantic tea plantations and hidden archeological treasures.
You can feel a little like Indiana Jones in your own right as you explore this island nation, especially areas in the north that are only now reopening to the outside world after some three decades of isolation. The Cultural Triangle, heart of the early Sinhalese civilization, has the ruins of Anuradhapura, capital city from the third century BCE to 993 CE. And, the amazing hidden archeological site of Kaludiya Pokuna isn't in any guide book. The Sigiriya Rock Fortress, Lion Rock, is a massive column nearly 660 feet high that takes 1,200 steps to scale. It is topped with a fifth-century fortress that, according to the ancient Sri Lankan chronicle the Culavamsa, was selected by King Kasyapa (477 – 495 CE). The king wanted to build an impregnable fortress and within it, a heavenly abode. After the king's death it became a Buddhist monastery until the 14th century.
Here you can discover the ancient city of Jaffna by bicycle, the main mode of transportation in the city; dine on fresh seafood with a local family as your hosts; hike through lush tea plantations and meet the people working there. In the old port city of Galle, there is time to sample tea with a gentleman who pours a magical cup; enjoy a chat with a passionate, local amateur historian; and buy delicious samosas from a smiling lad on a bicycle cart.
Sri Lanka is not for everyone, it's not supposed to be. But it is ideal for the adventurer that lurks in every serious traveler. Explore Sri Lanka with us on our new President's Pick: Sri Lanka – Of Teas & Temples.
In the world of the zebra, where any misstep could be the last, hoofing it across Africa in search of green grasses is their life's mission. And that life can last up to 25 years in the wild. During that time, zebra can trek upwards of 12 million steps in a year — without shoes.
When most people think of Africa's zebra on the move, they usually picture East Africa during the great wildebeest migration, where hundreds of thousands of animals, primarily wildebeest and zebra, follow the seasons, traveling from Tanzania's Serengeti Plains into Kenya's Masai Mara.
While that is indeed a dramatic journey, it is surprisingly not the longest migration on the continent. That title belongs to the zebra of Namibia and Botswana. The migration of thousands of zebra is the second largest after East Africa. Recent research, including that carried out by the World Wildlife Fund, has discovered that, in fact, this is Africa's longest land mammal migration!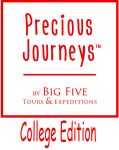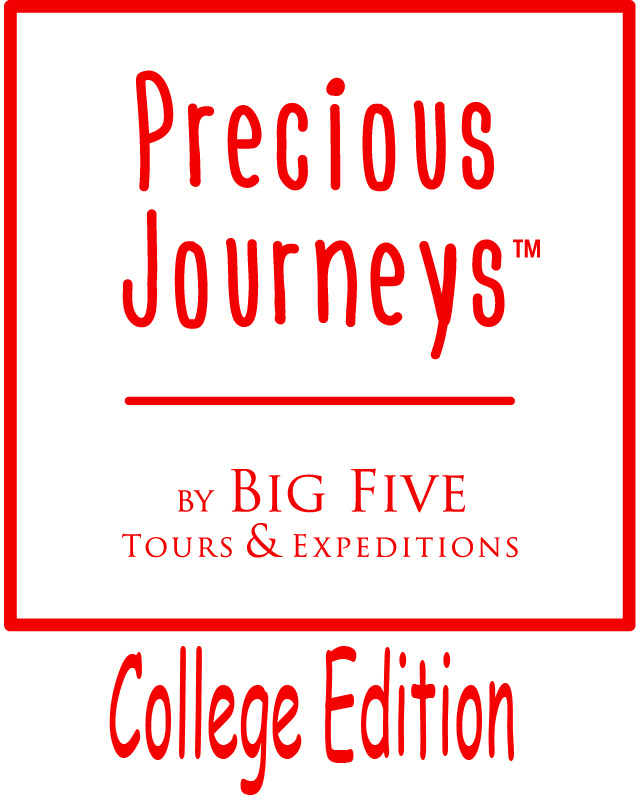 The movement of massive herds of plains or Burchell's zebra between Namibia and Botswana covers a distance of more than 300 miles roundtrip. They travel in pretty much a straight north-south direction, taking some two to three weeks to complete the first half of the journey in November and December. The rainy season's ample rainfall allows the zebra to thrive away from permanent water sources for about ten weeks before they return to the Chobe River along the Namibia/Botswana border for the dry season.
The sight of these huge herds is breathtaking as they move across the Kalahari Desert into the remote, briefly lush, salt pans of the delta. Yet this incredible natural event has remained largely unknown to most people. Witness this stunning spectacle for yourself on our Precious Journeys® College Edition Southern Africa: Teeth of the Crocodile.
Looking back over the last year, it was both challenging and exciting. We all saw our share of tragedies and triumphs as we do every year, yet, amazingly, each time we manage to end up stronger, wiser and ready for whatever comes next.
We wanted to pause for a moment to reflect on 2016 and look forward to 2017.
Last year, we were honored to become the only company in Virtuoso's history to twice win the Sustainable Tourism Leadership Award, having won in both 2016 and 2014. And, our weekly blog was featured as one of the Top 100 Luxury Travel Blogs by Feedspot.com.
We launched our President's Picks collection of innovative tours that encompass some unique activities not found elsewhere. For 2017, this collection will encompass re-emerging destinations including Zimbabwe, Sri Lanka, Bolivia and Nicaragua.
To make your job easier, we initiated video conference calls that allow both the agent and the clients to have direct visual access to one of our Destination Specialists for a more personal conversation with the ability to share images, maps and more.
"This has proven very successful with both agents and their clients," says Ashish Sanghrajka, president. "We have found that these visual sessions provide a key element in successful travel planning – setting the right expectations. We eliminate potential issues when all parties know exactly what to expect."
And, we are delighted that the United Nations has declared this the Year of Sustainability. Over the course of the year, Big Five will highlight projects in locations around the globe we support that align with the principles of sustainability. For example, we continue to partner with One More Generation, whose project One Less Straw aims to reduce the use of plastic straws in places such as Colombia.
We are eager to explore with you the possibilities of 2017.
« back