If you are looking for a different kind of traveling experience, you will definitely want to consider Papua New Guinea. The lush jungles are home to many diverse tribes. Each have their own culture and customs. Among all of the discoveries Papua New Guinea offers, discovering your own forgotten tribal talents can be the most satisfying.
It is rare that countries still have a few native people still in existence. Papua New Guinea has over 700 Papuan and Melanesian tribes that live along the riversides and in the jungles. This wide variety of tribes makes it possible to hear over 700 different languages and expressions. These tribes can have anywhere from a few hundred to a few thousand members.
Many of the tribes allow visitors to observe their traditional festivities and ceremonies, so make sure that you are ready to document what you see. This experience will be something you will never forget. The dress at these tribal ceremonies can vary from costumes made of wood and shells to elaborate face paints. Most of these tribes continue to live just as they have for hundreds of years. They use stone tools and hunt with bows. Tribes are very familiar with moving through the thick jungle and may even give visitors some pointers on how to navigate the land.
If you are looking for an adventure to a place where the locals still uses old traditions and coexist with the natural world, Papua New Guinea is the place for you.
If you are planning a trip to Myanmar, you will definitely want to visit Lake Inle. The culture and beauty surrounding this lake is something that has to be experienced in person.
Lake Inle is located in a serene valley with a calm atmosphere. There are tiny islands floating in the lake along with many stilted villages standing tall. The locals use handmade canoes to travel to and from the islands. As you can guess, there isn't much modernization here – as the people still live the way their elders have for many years. Their lifestyle is very simple yet effective.  They use tools hand made from materials found from the nearby hillsides.
There are a few must see destinations located around Lake Inle. If you travel along the western shore, you will come across a path that leads to the Inn Thein Pagoda. Hundreds of farmers still make a living using traditional farming methods in this area. At the northern part of the lake, there is the small town of Nyaung Shwe. From here, you can take a boat trip to view some of the surrounding floating gardens or simply relax in the natural ambiance of the lake.
One particularly mesmerizing sight near Lake Inle is Phaung Daw Oo Pagoda. There are five sacred Buddah statues located here, although they may not look like a traditional Buddah. These statues have had layers of gold leaf applied to them for many years. These layers began in the 12th century as gifts from believers.
Lake Inle in Myanmar is a destination that provides a calming mix of culture, history and ambiance. Anyone looking for a trip filled with self-discovery will love their time in Myanmar.
If you are looking for a trip where you can stay in a five star resort, eat culinary masterpieces and charge your cellphone every night, then the San Blas Islands are definitely not for you. However, if you are looking to decompress, relax and enjoy some of the most beautiful natural sights in the world then you will want to book your trip as soon as possible. If you have ever wondered what it would be like to be on a deserted island, this is your chance to find out.
This paradise is comprised of 379 islands with only 49 being inhabited. The inhabitants of these islands are the Kuna Indians. These Indians ended up in the San Blas Islands because they were driven from Panama by Spanish invaders. The Kuna still live just as they did in the past and still speak their native language of Tulekaya. Younger generation of Kuna Indians also speak Spanish and go to school. The Kuna have a very rich heritage and also value cultural progress.
The Kuna Indians are very hospitable to tourists and make them feel very welcome. Even though the island themselves are very modest, there are many activities to partake in such as snorkeling and kayaking. It is also very pleasurable to explore the rainforest and villages.
San Blas is a very simple place. From its food to its tourist accommodations, everything is very relaxed and modest. If you are looking for a getaway to paradise, definitely look into planning a journey to the San Blas Islands.
Exploring the best of what southern Africa has to offer
The adventure begins here…  Rise in the morning to all the sights and the sounds of the fabled Zambezi River.  Birds chatter, monkeys skitter about in the trees overhead, elephants graze on the far shore, and the river rushes past on its way to Victoria Falls, just a short distance off.  You can see its thunderous clouds of spray for miles around.  This is Africa, this is the dream.
Big Five Tours & Expeditions has launched two new safari adventures into Botswana and Zambia.  The seven-day Botswana & Zambia – Three Rivers and the nine-day Botswana & Zambia both delve into iconic locations in southern Africa, beginning with Victoria Falls, a two-mile wide curtain of water that is the largest sheet of falling water in the world.
Both journeys also travel into Botswana's Linyanti Wildlife Reserve and the private Selinda Reserve.  The region is one of the least visited and most untouched corners of Botswana, shared by a very small number of camps on private concessions, assuring outstanding wildlife viewing.
Botswana & Zambia – Three Rivers journey goes on to explore the Okavango Delta, one of the "Seven Natural Wonders of Africa" and home to an amazing variety of species, sided 4×4 vehicles and water safaris at the gentle pace in a poled mokoro or by safari motorboats.  Here, too, night games drives and walking safaris with skilled, armed professional guides are available.
Leaving Selinda Reserve, Big Five's nine-day Botswana & Zambia safari heads into a different region of the Okavango – to a private concession within Moremi Game Reserve, a rich and diverse wildlife sanctuary with boundaries that are defined naturally by the river systems.  A network of game drive routes through the reserve and access to the permanent delta waterways in Xakanaxa make this an outstanding safari locale that is home to a resident herd of several hundred buffalo that range over the territories of at least four prides of lion.  Breeding herds of elephant move between their browsing areas in the mopane forests and the fresh water of the Okavango.
"Botswana was one of the pioneers of sustainable-style journeys, and its definition echoes our own," says Ashish Sanghrajka, president of Big Five.  "Botswana has faced many challenges as tourism has become a major part of their economy; and it is amazing to see how they have tackled the myriad of issues involved.  Most recently, we were extremely pleased to learn that the government has announced that hunting will be banned in Botswana beginning in 2014."
New for 2014, the seven-day Botswana & Zambia – Three Rivers starts from $6345, land price, per person, double occupancy; and the nine-day Botswana & Zambia safari tarts from $9135, land price, per person, double occupancy. 
There are destinations that you spend a lifetime dreaming of; there are others that you stumble upon and wonder how they escaped your list of "Must Visits." There are countless locales around the world that offer exceptional opportunities, endless possibilities for adventure, romance, relaxation, culture.  Which are the destinations of a lifetime?
The answer varies for every traveler and what they seek when they set out on their adventures. Our top 3, though, represent the best that the world has to offer in their own unique ways:
Australia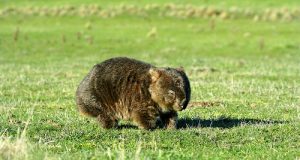 Sophisticated culture; refined cities; rugged terrain; sandy beaches. Australia simply has it all. This dynamic locale is one of the world's favorites. But the intrepid traveler can still find new and rarely seen gems far from the maddening crowd. From the Ningaloo Reef, with its shockingly blue water and bright array of tropical underwater denizens, to the aboriginal sites of Arnhem Land, where visitors can experience the world's oldest living culture, there is a sense of a land still pristine and wild. Travel back in time – and forward with resorts committed to eco-friendly, sustainable practices that redefine luxury accommodations.
Australia enjoys the unique position of being a well-traveled destination with plenty of untrodden paths remaining.
United Arab Emirates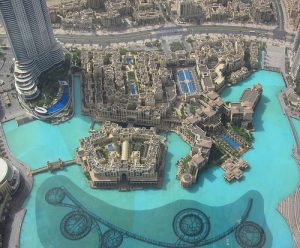 Luxury and exclusivity are the hallmarks of the UAE. Even an activity as pedestrian as going to a mall becomes an extravagant experience. At the Dubai Mall, for instance, visitors can stroll through an Aquarium and Underwater Zoo, home to 33,000 marine animals, or visit an ice rink in the middle of the desert that offers skates imported from Italy's best craftsman. At the same time, you can visit the artist colony at Bastakiya or the bustling souks for a taste of real life in the UAE. Dubai and the other emirates offer luxury accommodations, exclusive resorts, private beaches, and exceptional activities. The UAE throbs with intensity and opulence – a rare treat for those seeking thrills and adventure.
Cambodia and Laos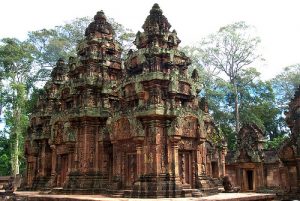 Far from the wealth of the UAE, Cambodia and Laos offer a starkly different experience. Less traveled than China, Japan, and other Asian destinations, these two countries are quieter, the pace slowed. Life is far from opulent, but it is rich with natural beauty and hospitable people. From the wonders of Angkor Wat in Cambodia to the sweeping vistas, lush mountains, and plunging waterfalls of Laos, these two southeast Asian nations are deeply spiritual and offer a break from technology, from schedules, from having to "keep up."
Do these destinations intrigue you? Do they visit you in your dreams until you can visit them? What are your "destinations of a lifetime"?
Whether you want to fill up every second of your travels with excitement or take a deep-dive into the cultural and natural wonders of the world, a trip to Peru is certain to satisfy. With an abundance of magnificent sites to explore, you will have endless opportunities to hike, trek, climb, swim, and dive as your Peruvian adventure unfolds.
Peru is an ideal locale for those who are fit and active. While there are many ways to accommodate those with varying levels of fitness and health, the best way to see Peru is often on foot. You can, for instance, take several days to hike the incredible Inca Trail. Because of the elevation, it is difficult for those who do not exercise regularly. If you do, though, you will see wonder after wonder along your path to Machu Picchu. Rivers, mountain passes, and cloud forests make the journey as satisfying as the destination.  For those who do not wish to hike, a train ride in is equally enticing and beautiful.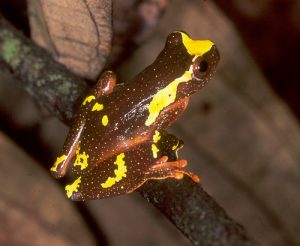 The Amazon offers an experience that can be customized to any fitness level without diluting the excitement! Stroll or walk at your own pace as you explore the world under the canopy and the cacophony of macaws, squirrel monkeys, and other citizens of the rainforest. Depending on the season, you can boat, fish, swim, and even meet indigenous tribes, who live much as they have for centuries.
Adventure of a different sort waits in Peru's cities. Cool Cusco will offer relief from rainforest heat and humidity and give the traveler insight into Peruvian culture. Charming cobblestone streets and boutique shops are ideal for souvenir shopping, but make sure to stop by the Pisaq India Market.
Here, you will find everything from rugs and shawls to jewelry and ceramics. While the market is held during the week, try to go on a Sunday. This is when the locals visit the Market, often in their Sunday best. After church, they head to Pisaq in colorful traditional dress, which is something to see in itself. And, of course, you can participate in another adventure: bartering for goods!
When in Lima, sample the world class cuisine, a fusion of Andean and Spanish flavors with influences from around the world. The food is as diverse as Peru's terrain! Peru's largest city, Lima is a cultural and historical hub, well worth exploring.
If you are looking for the adventure of a lifetime, look no further than Peru. From modern city life to ancient ruins, you will find excitement and wonder around every turn.
In the Lord of the Rings movies, filmgoers were awed by the action – and by the stunning scenery. While Rivendell, Rohan, and other locales are fictional, the land on which they were filmed is very much real. New Zealand is clearly the star with its dramatic landscapes and vibrant personality. Experience its magic for yourself.
Why visit New Zealand?
Stunning Natural Beauty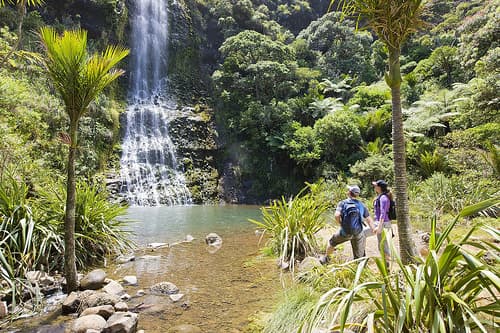 Pictures, even movies, do not do New Zealand justice. On Paihia, part of the Bay of Islands on the North Island, for instance, you will find a spectrum of colors that are almost too beautiful to be real. Walk along pristine beaches, or better yet, scuba dive to explore sea life. Watch dolphins play in the distance, or see the view from a plane before you jump. Climb the impressive Arthur's Pass for rugged mountain views, or cast your line into the unsullied waters of Glenorchy. Every adventure has a gorgeous backdrop.
Thrilling Adventures
If "relaxing" means skydiving, bungee jumping, heli-skiing, whitewater rafting, horseback riding, mountain biking, or hang gliding, you're in luck. New Zealand is rich with opportunities that will make your heart beat double time and keep your stomach in your throat the entire time. Queensland is especially energetic and will satisfy your adventure itch.
Sophisticated Wineries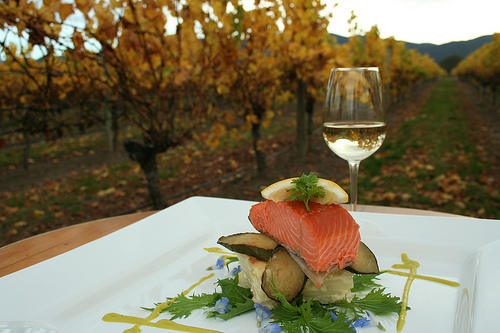 Both the North and South Islands have a variety of wonderful wine-producing regions. The climate – temperate with a crisp edge – produces wines that are intense and vibrant, as fresh as the ocean breezes. Sample the reds for which New Zealand is known, and try the adventurous Chardonnays that are making a statement in regions like Hawke's Bay. Even for those who don't imbibe, touring the beautiful countryside is always satisfying.
Rich Culture
From a history steeped in Maori legend to a present filled with world-class ballets, theaters, galleries, and cultural festivals, New Zealand blends ancient culture and modern amenities with effortless grace. Visit historic Christchurch or vibrant Auckland for a taste of city life in this country known for its rugged wilderness.
Great Weather
Those in the Northern Hemisphere can escape the cold and snow for New Zealand's summers. Neither summer nor winter brings extremes in temperature, and the climate can best be described as "mild." Perfect conditions for hiking, biking, walking, and exploring the beauty of these islands.
There are countless reasons to visit New Zealand, but they all have to do with its astonishing beauty. It is ever present, a constant travel companion that makes every excursion even more remarkable.
If you are planning a trip to Buenos Aires in Argentina, then there is something you absolutely must try – the tango! This passionate dance is full of twists and turns accompanied by music that is full of zesty percussions and vibrant horns. A trip to Argentina is not complete without an attempt to learn this dazzling dance.
The tango originated in the underbelly of Argentina, but the true origins of both the word and dance have been lost. Many historians speculate that the tango came from a mix of the different poorer peoples in the country.
The tango was rejected by high society when it first emerged, but as time went on it became more and more accepted. As the dance developed, various instruments came into use and the music evolved as much as the dance itself. It wasn't until the tango was introduced to Paris that it exploded in popularity. Eventually, the tango arrived in New York in 1913 and has become popular ever since.
When visiting Buenos Aires, you will see many different places that offer tango lessons. It is great fun to take a lesson with your partner. If you are a little on the shy side, there are shows and nightclubs where you can see the tango in action.
Visit Buenos Aires where you can get a first-hand look at rich Latin culture and pick up a few new dance moves!
Bustling and energetic, Rio di Janeiro is one of the most visited cities in the world. You don't go here to escape the crowd; you go here to embrace it and live off the spirited atmosphere. With world class accommodations, miles of gorgeous beach, stunning scenery, lively music, nightlife, and cultural scenes, it is no wonder Rio holds a favored place in the world traveler's heart.
How can you make a city as vibrant as Rio di Janeiro even more satisfying and memorable?
Hit the Festivals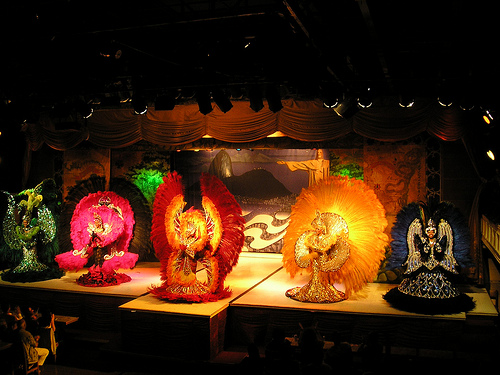 Rio knows how to celebrate. Legendary for its festivals, perhaps none is as famous as Carnival. Held several days before Ash Wednesday, revelers indulge, dance, party, and parade before the Lenten season of abstinence begins. Rio's is the world's largest Carnival celebration and features street bands, parades, costume balls, samba, concerts, and more – each more elaborate and exciting than the last. People are encouraged to participate in the festivities, so make sure to put on your dancing shoes!
Other festivals include: New Year's Eve, June Bonfire Festival, Festival do Rio (film), and many more throughout the year.
See Where City Meets Nature
In the middle of this busy city is an urban oasis, Tijuca National Forest. This Atlantic rainforest was hand-planted in the late 19th century. Emperor Dom Pedro II, worried about deforestation, ordered the forest planted to help secure clean water for his people. Today, Tijuca is home to a healthy population of ocelots, howler monkeys, and an array of bird species. This is your chance to hike through a rainforest – and enjoy stunning views of the city at the same. It's a wonderful contrast that is distinctly Rio.
Another famous landmark resides in Tijuca: Corcovado Mountain. Its granite peak inspired the moniker, which means "Hunchback" in Portuguese. On sunny days, make the trip to the viewing platform and take in downtown Rio, neighboring mountains, and famous Copacabana and Ipanema beaches. Perhaps the most famous view is of the peak itself, home to the towering Christ the Redeemer statue.
Stay Up Late
When in Rio…. The famed nightlife is worth trading a few hours of sleep. Experience world-famous clubs, underground bars, and lively music throughout the city. Don't worry: you can lounge on one of the many beautiful beaches the next day as you recover!
Rio di Janeiro will create a lasting imprint in your memory. Make the most of this thrilling city!
« back