The Maasai Tribe in Kenya is a very proud tribe. At one time, the Kenyan government designed a program that encouraged the Maasai people to change their semi-nomadic lifestyle. Many of the 8400,000 tribe members did not listen and continued to live as they have for centuries honoring their history, culture, and traditions. While the Maasai have tried to preserve their historic way of life, they have been receptive to adapting to new ways of life. This small population is one of Africa's most popular attractions.
Culture and tradition are the lifeblood of the Maasai as both a core belief system and also as a way to make a living. Many of the Maasai have jobs in the tourism industry as guides. They lead visitors through the rich, ritual-filled culture. Tourists can visit traditional homes and view cultural shows, such as the Eunoto ceremony. This is when young boys "graduate" to warriors. This experience is an unforgettable look into the heart of the Maasai community.
While visiting the Maasai, visitors will see a number of desirable souvenirs during their visit. A favorite is the beadwork made by the Maasai women. This jewelry is adorned with blue, red, and green beads that are highly symbolic. The most popular piece features a large, flat disc with rows of beads secured by cow hide strips.  These are prized fashion accessories that are traditional sources of income for the Maasai.
The best way to get a full feel for the Maasai culture is to pay them a visit. Walking among the warriors and embracing a way of like that is completely different than the modern world.
Dubai is a place where glitz has become a tangible thing.  They know how to make headlines and history here, and can boast about dozens of stunning sights, from the tallest tower in the world to underwater hotels.  So what do you see first in this city of plenty?
Why not start with the food?  There's nothing like feasting on a dish of local cuisine – or even professional chef cuisine.  Even notable names like Gordon Ramsay have carved out a little niche within Dubai, particularly hotels where fare can range from traditional to worldly.  But when you're not enjoying the succulent morsels on your hotel plate, travel down to Al Dhiyafah Road where you can find cheap eats that are sure to make you want more.  Lamb, fresh seafood, salads, Indian food, Iranian food, Pakistani food – all if it can be found on this road alone, so try something different each day and expand your palate like never before.
It may seem strange to bother with a shopping mall while on vacation (after all, most of us see them where we live), but Dubai takes theirs to a whole new level.  The Souk Madinat is actually inside the Madinat Jumeriah Hotel – but that's not all.  You don't walk to the shops; you hop onto a boat on a waterway to get from one place to another.  The Mall of the Emirates is so huge it has an indoor ski slope with real snow.  And though not available until 2013, the Mall of Arabia strives to be the largest yet at a jaw-dropping 10 million square feet, complete with dinosaur park (mechanical, of course).
Gold Souk is an excellent place for gold buying, and is something to see even if you're not in the market for something gleaming.  Haggle to get a lower price – you won't find the same prices for something in your home town!
Naturally if you visit Dubai, you have to see some of their most well-known sites.  The Burj Al Arab is said to be the first seven-star hotel.  While there is no such thing as seven stars for a hotel, this one definitely gets five gold ones.  You can't get in without a room or a reservation at one of their restaurants, but just seeing it may be well worth the visit.
If you do get tired of the march of man's progress in Dubai, then fall back to the traditional parts of the city where stone buildings still stand and sip mint-and-lime juice at a local café.  The Bastakia Quarter is where you want to be to feel a little older world.  Relax here before heading back into the future once again.
Uganda was once described as 'the pearl of Africa' by Winston Churchill and it is easy to see why. Uganda is nestled between the arms of the Great Rift Valley and ecologically it is where East African Savannah meets West African Jungle. Uganda as a whole is an exciting country to visit because there are very few places in the world where on one day you can be venture into the savannah in search of lions and the next be trekking in lush rainforest to observe endangered mountain gorillas.
As you could probably tell, Uganda is rich with wildlife. It is home to various species of wild cats, endemic birds, foxes, iguanas, and primates. One of the things that this wild destination is known for is its high population of chimps and gorillas. Another interesting animal found in Uganda are the lions as they are known for climbing trees. If you are feeling adventurous, you can travel to the Ishasha section of the Queen Elizabeth National Park. While there is a vast array of wildlife in Uganda, the plant life is nothing to scoff at either as the country is a host to many different native plants and trees.
When visiting Uganda, you can expect to eat some very delicious food. Traditionally, Ugandan food is comprised of a carbohydrate such as rice, maize, potato or banana served with a meat stew. If you have other preferences, lodges and hotels within the country serve international cuisine.  Uganda truly is a magical country that has something for everyone. Whether you are hoping to catch a glimpse of a wild gorilla or hike through a lush rain forest, you can do it in Uganda.
When planning a trip to a destination with a lot to offer, such as the Galapagos Islands, it's very important to have a game plan.  A travel game plan not only should have things to do, but should also have a time period in which to do them! To take the guess work out of going to the Galapagos Islands, here is a breakdown of what you can see during certain months of the year.
 January
If you plan on visiting in January, be ready for wet and humid weather. This is a very exciting month for wildlife. Turtles become very active as green sea turtles begin to lay eggs and the eggs of giant tortoises begin to hatch. This is also the Nesting season for blue-footed boobies, American oystercatchers, waved albatross, and flightless cormorants. Love is in the air as sea lions, lava lizards and marine iguanas all begin their mating season in January. Española's marine iguanas begin their courtship period and the females take on a bright coloring to attract mates.
February
February is also a very exciting month in the Galapagos Islands despite that it is still rainy season.  The theme for February seems to be migration as many of the animals of the Galapagos are on the move. The Giant tortoises make their way back to the highlands after all of their eggs have been laid and the marine iguanas begin to nest on Santa Cruz Island. Birds are also making moves as the greater flamingos start to nest on Floreana Island and penguins begin to migrate away from Bartolomé Island to cooler waters of Isabela and Fernandina Island. February is also a month of new beginnings as a few animals welcome some new members to their families. Frigate bird chicks are hatching and sea lions begin giving birth as well.
 March
March is a month that will delight bird lovers. This month frigate birds begin their mating season on San Cristobal and Genovesa Islands. If you are in search of penguins, you can observe Galapagos penguins during their courtship on Bartolomé Island.  Various other sea birds can also be found at their respective nesting sites. If you were curious about the baby sea lions that were born in February, you have a good chance to spot them playing in the sea in March.
 April
In April, the rainy season finally comes to an end but the temperature at its highest. Reptiles such as sea turtles, marine iguanas and land iguanas all begin nesting. A few bird species also begin the nesting process, such as the lava heron and Waved albatross. April is a special month for the blue footed boobies because their babies begin hatching on Española and Isabela Islands.
May
May is a month where the weather becomes fine and clear.  Seeing whale sharks is very possible in the far northwest of the islands and green sea turtle mating season starts. Waved albatross lay eggs on Española Island. If you enjoy swimming and snorkeling, May is a good month to do both and you might even have the company of some baby sea lions.
 June
The month of June in the Galapagos Islands is known for known for its blue skies and mid-day showers.  This is also the beginning of the "dry season". Ocean lovers will be very excited this month, as whale shark sightings increase near the northwestern islands and humpback whales can also be seen.  The giant tortoises of Santa Cruz begin to migrate to lowlands searching for good nesting-places.
There is certainly plenty to take in when you visitMalaysia.  From cities to temples to wide open land, you'll want to experience everything you possibly can before you head back home.  Before you leave, you will definitely want to take a trip to Semonggok Wildlife Rehabilitation Centre and be sure to bring a camera or video camera with you!
Semonggok Wildlife Rehabilitation Centre is located about 30 minutes (driving time) south of Kuching.  Once you arrive, you'll have to march off into the jungle to see just what the Centre provides for the creatures there, but it is well worth the legwork.  Within the Centre, you will discover a place absolutely full of orangutans.
In this protected section of the rainforest, you can stand by while orangutans roam freely.  Many orangutans at the Centre were rescued from captivity, while others are being treated for injuries.  As many as possible are released into the wild.  Indeed, many of them will sometimes leave the Centre on their own.  But there are still plenty of orangutans to see and it isn't hard to get some truly stunning close-up shots of youngsters, mothers with their babies, and giant males.  You can watch as they lounge, eat, play, and more.
The orangutans are taken care of by the workers at the Centre who teach them how to live in the wild again, giving them valuable skills they would normally learn from their own families in the jungle.  The Centre gives every orangutan the chance at a normal life again in the jungle.  There is even a breeding program at Semonggok, so your chances at seeing little orangutans playing are quite high.
As you travel to Semonggok, you can always make a quick stop at the ethno-botanical gardens and view their amazing collection of rainforest plants.  Soak up as much of Malaysia as you can as you travel by asking about the jungle trails or forest walks at Semonggok.  You can take a tour that includes some of these paths, giving you a more immersive look at the world the orangutans live in and a place that is so very far from where many of us live today.  It's like stepping into a completely different world that is both stunning and full of wonder.
Semonggok Wildlife Rehabilitation Centre is definitely one location that will be the highlight of your Malaysia trip.  Donations are always welcome to help keep the Centre running and so more orangutans can be helped each and every day.  You'll watch in delight as the orangutans interact with one another as well as the people who work there.  One look into their eyes, and you'll wonder – are they wondering what you are thinking just as you are?
Take some time to see the Centre during your trip.  It is something that you will remember and treasure seeing forever.  Your images and videos will be excellent to show friends and family as well as to share online.  And perhaps sharing what you've seen will encourage others to visit Semonggok as well – a great way to keep the Centre running and for people to keep orangutans living well in the jungles!
It's time for a different kind of vacation.  The kind of vacation where you don't just go to a different state or even across the ocean to Europe.  It's time to go farther than you've ever gone before, to exotic locales that you will remember forever and entertain friends and family members with stories of the things you've seen.  It's time to go toLaosand see the hustle and bustle of a different kind of city.
For being such a main hub, you'll find that Vientiane is surprisingly compact – but this also makes it much easier for you to enjoy as much of it as possible.  You'll find yourself strolling by the open Morning market where steaming noodle stalls and fresh fruit stands boast of food made or picked that very day, as well as little shops and other locations where you can peruse local craft makers' arts and discover something uniquely Laos that you'll want to take home with you.
Vientiane has a distinctly French atmosphere in a lot of ways due to the past history between the two nations.  You'll see old French mansions, some still in use and others giving way to the test of time.  The mouth-watering variety of foods includes many French dishes, both old and with brand new international twists to help give them new life and flavor.
There are plenty of places to visit, such as the markets and Buddha Park, a location just outside the city's outskirts.  At Buddha Park, you will find a carefully manicured garden of stone statues of both Buddha and Hindu origin.  Indeed, there are over 200 statues here and its local name of Xieng Khuan means "spirit city."  But this isn't a set of ruins.  Rather, though the statues look ancient, they are actually just over 50 years old, made of reinforced concrete, and created by Luang Pu Bunleua Sulitat.  That doesn't make them any less interesting though.  Climb stairs that take you from hell to heaven, or snap a picture of the massive reclining Buddha, one of the park's main attractions.
Vientiane sits right along theMekongRiverborderingThailand.  This gives you plenty of opportunities to cruise the river and perhaps even take a step into Thailand for a day just to say you were there.  Then it's back to Vientiane to enjoy more of what the city has to offer.  It won't take you long to feel like one of the locals as you walk along the streets.  It's a surprisingly relaxing place and many will tell you that it feels more like a small town than a large city.
Come in to Vientiane and hop into a tuk-tuk or just use your feet to see the sights.  From the Lao National Museum to the Patuxi (a local rendition of the Paris Arc de Triomphe), there's a little something for everyone here.  And be sure to kick back as the sun goes down with a Beerlao in hand – the national beer of Laos– and indulge in the beauty.
Off in the western corner ofHondurasis a lost city that is now no longer lost, but an amazing place to visit.  People who love travel, history, and archaeology will be thrilled to see such a wondrous place.  Whether you are beginning your travels inGuatemalaorTegucigalpa, this is a site you won't want to miss.
You'll find that the number of visitors isn't as large as to most of the other main ruin sites inSouth America, but this gives you a better chance to see them at your leisure and in a quieter setting.  That's not to say that there aren't any tourists at all – Copán gets its fair share of visitors every year from those looking for more ruins outside the more popular tourist areas.  The ruins are located just down the road from the little town of Copán Ruinas where you'll find small shops that offer local delights and stone streets lined with lush palm trees.
Archaeologists believe that the original ruler of Copán came fromMexicoand began his rule in 426AD.  This rule lasted for a staggering 650 years.  You can see artist renditions of what the city may have looked like during its heyday, as well as the locations of other important points, such as the Copán River, during the time of Copán's existence.  Over time, however, it is believed that their own success was their demise – the valley could no longer sustain the growing population of Copán.  Eventually archaeologists discovered that there was barely anything to study – no new monuments, no new artworks.  They believe that the Maya abandoned Copán and the jungle soon took back a once glorious city.
Copán was discovered many centuries later, but it wasn't until 1838 that an expedition was led to the ruins and Copán came back to into the light for the world to see.  Today you can walk over lush grasses to clearly see the old structures.  The jungle has been carefully cut away to showcase the still-standing pieces of sculpture and architecture.  The site covers three hectares.  The highlight is the Petroglyph Staircase, which is a staircase that is crafted into a 30-meter high pyramid structure not unlike many other Mayan designs.  However, the stairs are also decorated with the story of all 16 kings that ruled Copán, and it is considered to be the longest stone-carved Mayan text to ever be found.
When you feel you've seen enough on-site, you can also visit the several museums that feature Copán's sculptures and cultural items.  Stay a while in Copán to take in all the history and culture that both the city and the ruins have to offer.  It's a place that you won't soon forget, and because of it's location you're also bound to see colorful birds and can even take a boat ride if you wish.  Copán has been called theAthensof theNew World– so add a stamp to your passport and check it out today!
If you are an adventurer, the thought of exploring a new destination gets your heart pumping. However, sometimes simply exploring isn't enough and we want to be presented with a bit of a challenge as well. You can find this challenge in the Amazon Rainforest at the Kapawi Ecolodge & Reserve. Here you can select an adventure that matches your own personal physical fitness level.
If you are interest in leisurely hikes through the rainforest on well-defined trails, then the 'easy' programs are for you. These programs are a pleasant way to explore the Achuar communities at a comfortable pace. Most hikes in this program are about three hours long.
Perhaps you are looking for a little more intensity in your exploration. If so, the 'moderate' programs can provide a little bit more of a challenge. These programs include medium distance hikes that put you in the middle of off the path locations such as flooded areas. These hikes are usually about five hours long.
If you think that the 'easy' and 'moderate' programs won't satisfy your adventurous spirit, then you might want to consider the 'difficult' programs. These demanding hikes through poorly defined or flooded trails can be up to many hours or even days long. Guides will be sure to carry food and supplies. These programs are sure to quench your thirst for exploration as occasionally it is possible to trek through virgin areas. To participate in these programs, excellent physical fitness is required.
On these programs you can expect to visit the Achuar communities, hikes through the lush rainforest, canoeing trips, and even bird watching.
Planning a trip can be a lot of fun, but can also be very stressful. What if all you had to do was select a travel program that was constructed just for you to include all of your likes and interests? You will be happy to know that the Enrichment Series offers some incredible travel programs that include exciting day to day activities, world class accommodations, local cuisine and other unique experiences. Here is an introduction to 3 very exciting travel programs included in the Enrichment Series that you won't want to miss.
Kipling Collection
Rudyard Kipling was an English writer who traveled the world because of an inspiration he received from the animal stories he heard as a child in India. He later turned those stories into the classic 'Jungle Book' that we all love today. The Kipling Collection is a tribute to the legendary stories that come from Asia and the South Pacific. These custom tours are a way to spread the inspiration to the willing world traveler. Within the Kipling Collection, travelers can choose from different travel itineraries such as a 12 day Australia program, 12 Day Thailand program, or a 16 day India program.
Livingstone Collection
The Livingstone Collection of tours is inspired by the 19th century explorer and missionary David Livingstone. Just as he was seeking discovery, the Livingstone Collection is perfect for any traveler looking for personal discovery. This collection of tours will bring you to the most exciting and legendary destinations in Africa, such as Kenya, Uganda, Tanzania and Egypt. These tours range in length from 8 to 20 days in length.
Magellan Collection
The Magellan Collection pays tribute to the famed explorer Ferdinand Magellan's adventurous spirit and gives travelers an opportunity to explore Latin America with the same gusto. This collection will bring you to culturally rich Latin American countries such as Chile, Argentina, Belize and Brazil. The fun does not stop there! There are a total of 11 unique programs in this collection with durations ranging from 7 to 11 days. If you have always dreamed of exploring South America, this is the way to do it!
Tikal National Park is home to one of the largest archaeological sites of the ancient Mayan civilization. Located in the Petén Basin region of northern Guatemala, Tikal was once the capital city and because one of the most powerful Mayan kingdoms. Today, Tikal National Park is a UNESCO World Heritage site and attracts travelers from all over the world with this history and culture.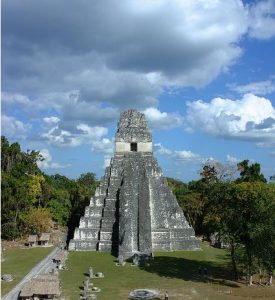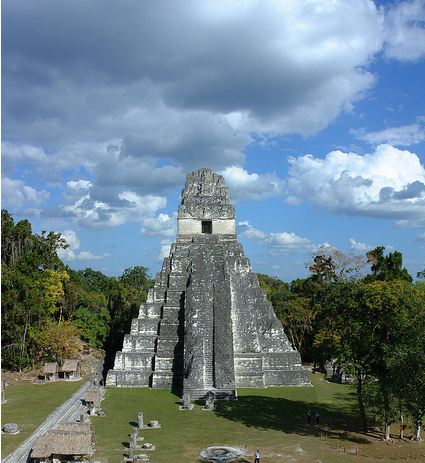 The ruins of Tikal are among the lush rainforests of northern Guatemala and sit on top of very fertile land. Spectacular plant life such as tropical cedar, big leaf mahogany, and giant kapok thrive here. A variety of animals can be found in Tikal National Park as well. Howler monkeys, spider monkeys, falcons, parrots, gray foxes, and the white-nosed coatis can all be spotted with a trained eye.
The centerpiece of Tikal National Park is the Tikal ruins themselves. These vast ruins feature architecture of the ancient Maya and was constructed with limestone. As you can imagine, time has been rough on the ruins. Years ago, the University of Pennsylvania and the Guatemalan government combined efforts to partially restore Tikal.  Among the buildings left standing are vaulting towers, royal palaces, homes, stone monuments and small pyramids. If the ruins are not enough to feed your hunger for history, there are also two museums located in the national park. The Stelae Museum and the Sylvannus G. Morley Museum are both wonderful places to learn more about the history of Tikal.
Tours of Tikal National Park are available and are sure to delight history lovers and animal lovers alike!
It's hard to argue against the fact that The Great Wall of China is one of the most incredible sights in the world. As one of the 7 Wonders of the World, this series of fortifications was constructed over 2,000 years ago to guard the Chinese Empire from invasion. The Great Wall has faced erosion, extension, and rebuilding throughout its lifetime. Due to this it is very hard to get an exact estimation on how long The Great Wall is, however it has been said that if all of the fortified walls that were ever built were included, the wall would be over 31 thousand miles long!
In the past, The Great Wall was meant for security purposes, however today the wall is China's biggest tourist attractions. Travelers come from all over the world to hike the great wall and take in the views it offers. One particularly exciting section of the wall you might consider visiting is in Mutianyu. The charm of Mutianyu is that while it is a tourist destination, it is not as crowded as the other sections of The Great Wall. This section of the wall is recommended for families as it is less physically demanding to explore and there are cable chairs available to help visitors get around. Here you will also find the famed Mutianyu Toboggan. This toboggan ride is a thrill as you wind around the mountain controlling your speed with a hand brake.
China is a country full of unique locales to explore. However, no trip to China is complete without a visit to The Great Wall (especially the Mutianyu section).
If you are the type that wants to go on a trip to spend lazy days lounging around, then Zambia might not be for you. However, if you are an adventurous traveler who is in search of excitement, then definitely consider planning a trip! Zambia has been called a diamond in the rough; all it needs is for an intrepid traveler to carve it out and shine it up. When planning a trip to Zambia, it is very important to know where the best sights are. Here are three options of great places you should visit while in Zambia.
1. Victoria Falls
Victoria Falls is a very popular tourist destination in Zambia. There might be crowds of other travelers, but it is worth wading through them to see the spectacular views of the thundering mile wide falls. The spray from the falls can be seen from miles away and the roar of 546 million cubic meters of falling water per minute will stick in your mind for years to come.
2. South Luangwa National Park
The South Luangwa National Park is known as one of the greatest wildlife sanctuaries in the world. The concept of the walking safari was born here and it is a great way to observe some of the 60 different animal species and 400 bird species that roam the park. See antelope, hippopotami, baboons, giraffe, zebra, buffalo, elephant, storks, red chested cuckoos, and more.  Nature lovers will love a visit to the South Luangwa National Park.
3. Lake Kariba
With so many beautiful natural wonders in Zambia, it might sound odd to visit a manmade destination. However, Lake Kariba is definitely worth a visit. This is the largest artificial lake in the world and hosts a thriving ecosystem. There are numerous fish species, birds and larger animals that call Lake Kariba home. Its possible to spot Nile crocodiles, hippos and sometimes even elephants. Fishing is a major attraction here, so be sure to look into taking a fishing safari.
There is almost an endless list of amazing things to see and do in Zambia. However, Victoria Falls, South Luangwa National Park, and Lake Kariba are among the most exciting. Be sure to include them in your to-do list when visiting Zambia.
Morocco is sometimes called, "the culinary star of North Africa". This country truly lives up to its name because of the intense spices and flavors using in the native cuisine. If you are a foodie, you will definitely want to pay a visit to Morocco.
Morocco has its own unique culinary style which developed over many years of trade. Many different tastes and techniques have been mixed together to create a melting post of unforgettable food. Moroccan cuisine is all about bold flavors and zingy spices. Expect to taste cumin, coriander, paprika, dried ginger, cinnamon and chilies.
When dining in Morocco, it is very likely that you will come across harissa. This traditional paste of olive oil, salt and chilies is the perfect way to spice up any dish. The flavors of the dishes in Morocco will vary from vendor to vendor. It's possible to have a recipe include a spice mixture of anywhere from 10 to 100 spices!
One dish in particular that you will definitely want try when visiting Morocco is lamb. If you are ever in front of a vendor and they have freshly cooked lamb available, do yourself a favor and try it. Lamb is a main meat here and when prepared it is cooked until the meat falls off the bone. You can usually find it topped with raisins, apricot puree or other mildly sweet sauces.
After sampling all of the delicious Moroccan cuisine, be sure to finish off your feast with one of their rich desserts. From nuts to cinnamon, fruits and mouth-watering filo dough dripping with honey, they are nothing like you have ever tasted before.
Brazil is a gem located in South America that offers a wide range of exciting experiences.  A trip to Brazil is sure to be full of luxury, passion and excitement! As the world's largest country in the tropics, Brazil really offers endless travel options and possibilities. It can be overwhelming when trying to decide exactly where to go in Brazil, so here is a brief breakdown of some exciting places to visit and what makes them special.
1) Salvador – Salvador is the largest city on the northeast cost of Brazil and is known for its Afro-Brazilian culture and architecture
2) Iguaçu Falls – Iguaçu Falls is a set of hundreds of waterfalls that are surrounded by lush rain forests. These waterfalls range from 197 -269 feet in height.
3) Ilha de Santa Catarina – This beautiful island located in Santa Catarina is known for its nightlife and beautiful beaches. If you are looking to have a little fun in the sun, be sure to stop by Ilha de Santa Catarina.
4) Pantanal – The Panatal is a vibrant tropical wetland known for its wildlife trekking, boat trips and horseback riding. It is actually one of the largest wetlands in the world.
5) Sao Paulo – Sao Paulo is the largest city in Brazil and is home to rich culture, booming night life, museums and world class dining.
6) Fernando de Noronha – This archipelago of 21 islands sits 354 kilometers off of the Brazilian coasts and is home to world-class scuba diving site and great beaches.
7) Jericoacoara – Jericoacoara is the ultimate hideaway! It is world famous for its national park and beaches. You will find some of the most amazing scenery along the coast.
Sometimes we get so wrapped up in our daily lives that we forget just how much beauty there is in the world. Imagine a place where the scenery is so stunning that it is impossible to not be in awe. This isn't a daydream, this place is New Zealand. With a wealth of geographical and natural wonders, New Zealand is the perfect place to refocus on beauty that exists in the world.
New Zealand is truly a diverse country. You can find ancient, awe-inspiring glaciers as well as pristine sandy beaches. The variety of landscapes is incredible, and even more amazing is that they are all within reach of each other. It's very possible to spend a day on a frigid glacier and then the next day work on your tan on a warm beach. The weather is as varied as the land itself. The mountains and sea influence the weather and sudden changes in the weather are fairly common. Keep this in mind when you are spending the day at a New Zealand beach. A cold front could always come rolling through!
Due to the abundance of exciting things to do, it can be overwhelming trying to plan a to-do list when you visit New Zealand. Going whale watching is a great start! It is very impressive to see sperm whales and humpback whales swimming around in the wild. Whale watching is definitely something that anyone visiting New Zealand should do. You might also want to check out the incredible Caves of Waitamo. A visit to this network of underground caves is both mysterious and intriguing as it is home to a species of glowing worms that must be seen to be believed. If you are hoping for a more laid back experience, you can always elect to go on a hot air balloon ride or take a guided canoeing trip.
There really isn't a bad choice of things to do when visiting New Zealand. The important thing is actually planning the trip and going to experience all of the variety and beauty for yourself!
If you are looking for a great vacation destination where you can relax and just leave all of your stresses behind, look no further than Bali. Also known as, "The Island of the Gods", Bali offers divine beauty and out of this world relaxation.
This small Indonesian island is located between Java and Lombok and is home to approximately three million people. While it might be small geographically speaking, Bali is the largest tourist destination and wealthiest region in Indonesia. People come from all over the world to take in the beautiful scenery and culture. Chinese and Indian influences can be seen throughout the culture of Bali. The predominant religion is a form of Hinduism called "Agama-Hindu" and representations of it can be found in the art and music of Bali. While the most widely spoken language of Bali is Balinese, most of the people in Bali speak a few different languages.
Now that you are more familiar with the culture of Bali, it's time to talk about some areas of interest to visit. If you are interested in the religious history of Bali, you can choose to visit one of the island's 10,000 temples.  For those looking for a little more fun in the sun, consider visiting one of the gorgeous white sand beaches.  A few must-see beaches you will want to visit are Sanur Beach, Kuta and Nusa Dusa. A few other sites that you will want to include on your to-do list are the Bali Orchid Garden, Sacred Monkey Forest Sanctuary and the Museum Le Mayeur.
There really isn't a bad choice of things to do in Bali. The real problem is when you have to return home from your trip!
Guatemala's capitol city is the most modern and cosmopolitan city in Central America. Guatemala City is a vibrant and fast paced city that blends old and new with a distinct Latin charm. It location, facilities and the "La Aurora" airport make it a great starting point for visits to all areas of the country. Founded in 1776, Guatemala City came about after an earthquake destroyed the former Spanish capital of Antigua. This city is very prone to earthquakes as it is sitting on top of three tectonic plates.
If you are hoping to get a taste of Guatemalan culture, then Guatemala city is where you want to go! There are There are seven museums, including the National Museum of Modern Art, the National Museum of Archeology and Ethnology, and theNationalNaturalHistoryMuseum.  There are also more than 30 galleries showing Guatemalan artists in painting, photography, engraving and sculpture. One particularly interesting cultural site is the "Torre El Reformador". This is the only scale replica of the Eiffel Tower in the world.
While the cultural aspect of Guatemala is very enriching, sometimes we all get the urge to just get out and dance. Guatemala City's nightlife is very alive and active. The Zona Viva is the city's center for nightlife, offering everything from causal bars to booming discos. Expect lines at the more popular places, but in a colorful place like Guatemala City, people watching in line can also be very fun.
No matter when you decide to visit Guatemala City, there is sure to be something exciting going on. Get a feel for all the culture and excitement that Guatemala City has to offer by planning a trip very soon. It is sure to be full of laughs and memories.
They say that it's impossible to please all of the people all of the time, however Japan comes pretty close. This amazing Asian nation literally has something for everyone! Extreme outdoor sports, shopping in huge malls, and sampling some of the world's most exquisite cuisine are just some of the things available to travelers. How will Japan please you?
There are various festivals in Japan that give travelers interesting insight into different aspects of the culture. The Star Festival is celebrated every year and pays homage to legendary lovers Vega and Atlair. As the story goes, they were separated and allowed to meet each other in the Milky Way one time a year on July 7. During this celebration, people write wishes on strips of paper and tie them to bamboo leaves.  This is just one of the many special national festivals. Each province in Japan has its own unique traditions. Visiting during one of these celebrations is a sure way to have a much more culturally rich Japanese experience.
The cities of Japan offer a mix of contemporary life with touches of the past. For instance, in Tokyo there are modern amenities such as shopping centers and high speed trains. There are also traditional attractions like sumo wrestling and the Tsukiji Fish Market. It's possible to get a whirlwind tour of the city in a day or two. You will be very tired, but you have the opportunity to see some amazing things.
When thinking of Japan, bustling cities usually come to mind. Its easy to forget the natural beauty that can be found. The Jozankei-onsen Hot Spring is nestled in a valley within the Shikotsu-Toya National Park and is a great place to visit. Paying a visit to the Toyohira-gawa River promenade during the cherry blossom bloom is a mesmerizing sight.
Japan is a wonderful country with an intoxicating blend of ancient and modern tones. You will be very happy with your decision to visit Japan and experience its man-made and natural beauty.
Everyone knows that Africa is a premiere destination for travelers who are hoping to see the Big Five and explore some of the most beautiful landscapes in the world. A lesser known fact is that South Africa is becoming more popular as a luxury destination. Wine lovers from all over the world travel to South Africa to tour vineyards and sample wine. This is not a new fad as South Africa has been cultivating grapes and making wine for over 350 years!
When you hear about the South African winelands, this refers to the vast vineyards which are located approximately 45 miles from Cape Town.  Over 97% of the wine produced in South Africa comes from the area. If you are interested in excellent wine, food and culture, the Cape winelands are definitely worth the trip.
A particularly special region you might want to consider visiting is the Franschhoek region. Here you will find a wide selection of reds, whites and sparkling wines. To go with this vast wine selection, there are also many fine restaurants as well. After visiting Franschhoek, you also might want to consider paying a visit to Paarl and Stellenbosch. Paarl is home to a wide selection of wines but is renowned for their Shiraz. Stellenbosch also has some great wine and boasts excellent Sauvignon Blanc and Chardonnay.
It's possible to visit the Cape winelands all year long, however many tourists elect to visit in the summer months. Visits can be tailored to your needs. A trip to the winelands can be a fun family getaway or a romantic retreat.
If you are a fan of interesting opposites, Chile is definitely a place worth exploring. Located near Peru and Bolivia, this spicy little country extends all the way south to end very close to Antarctica. Where else can you cruise to a spot in the middle of the world's driest desert and see snowy mountains on one side and ocean on the other?
There is so much to do and see while in Chile, so planning ahead is a great idea. This way you can do exactly what you want, when you want. Whether you are looking to go on adventurous expeditions or experience rocking nightlife, opportunities for excitement are everywhere.
For those looking for some fun outdoors, Chile is home to some fantastic national parks. Taking tours through these parks can show you a world that you never knew existed. You can hike or horseback ride through the lush forests to see colorful birds and cascading waterfalls. It truly is amazing how much color can be seen in the Chilean forests.
If you are looking for less 'wild' experience, it is possible to stay urban. Chile has many luxurious hotels that feature modern amenities such as pools, spas and lounges. Soak up the sun all day with Chilean locals and then dance the night away at one of the hot nightclubs No matter what you are looking for, if you want a vacation that is as unique as your personality and full of excitement, then it's time for a taste of Chile.
« back